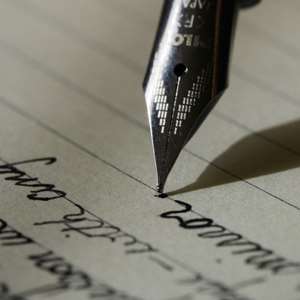 Good morning fellow citizens. I greet you all in the name of the Most-High God. I bring good news to you concerning the invisible flying object (IFO)– Covid-19. I am not talking to you as a politician – no politics today and I am not talking to you as a physician either. There are better physicians all over. I am talking to you as a servant of God who can tap into the unlimited wisdom of the Creator.
The story of Pharaoh & Nebuchadnezzar taught that in times like this, we have what I call Generalised Intellectual Failure (GIF) – the wisemen and magicians in the courts of Kings fail to deliver. It is the Josephs and Daniels with inspired wisdom who save. Joseph and Daniel may be individuals or states.
An IFO has shaken the foundations of the world as we know it and mighty nations with knowledge and technology are crumbling right in front of our eyes. Where is "country Joseph" and where is "state Daniel" to bring divine wisdom and rescue the world?
Your country, insignificant Ghana stands the chance of bringing light to the present darkness like Joseph and Daniel did, and similarly receive promotion as the duo did from the comity of nations.
What ought to be done?
SEPARATE THE INFECTED FROM THE UNINFECTED. This is the silver bullet. Everything else is an adjunct. I call my proposal ISOLATE, TEST & TREAT or ITT.
Part of lockdown or ''Stay where you are'' says if you feel unwell – stay at home. I say if you feel unwell present yourself for ITT. There is a world of difference between the two approaches. Lockdown is from experts (the wisemen and magicians of Pharaoh), ITT is from divine inspiration. The former is a one-state for all (infected and uninfected) that shuts the state down, the latter is two-state solution (one sphere for the infected and the other for the uninfected), that allows both to operate independently.
The lockdown method of the experts has failed. Italy, in its 3rd week of lockdown is burying close to 1000 citizens a day. Doing the same thing and expecting a different result is insanity, Einstein opined. The painful Italian failure is not isolated. Spain, France, Australia UK & US are spectacular examples.
Hospital treatment and self-isolation at home are the fulcrum of the status quo. Both are flawed choices. Hospitals are not meant to treat massive number of patients with the same disease and needing the same type of doctors. That system will be overwhelmed in no time as it is happening in Italy and the US. Homes are not meant to nurse actively infectious people – disease not slowing down.
ITT is based on the 4 S model.
1. Social capital – 100% recruitment and engagement of citizens and organizations in pursuit of activities for the common good. Mobile phone operators, Radio & TV stations, other media.
2. Software – a mobile app that measures temp, breathing rate, heart rate etc to detect likely infected person and then eligibility for ITT.
3. Sequestration – taking the infected person & the virus from the system to a designated place.
4. Stadium – the designated place. Regional stadia may be converted into ITT centres. The stadia are big enough to be divided into general wards, high dependency unit, intensive care unit, children ward etc. Suspected persons are tested; negatives discharged, positive are kept and treated with chloroquine and azithromycin (old drugs with known side effects, so safe. They are generic so cheap as well).
We can sequestrate all infected persons in 7days and in another 14-21days, treatment & quarantine will be over. Job is done.
Lockdown, which I will talk about in my next broadcast, in my opinion, is a less effective, socially and economically disruptive and very expensive option.
Thank you for your time.
29/03/2020