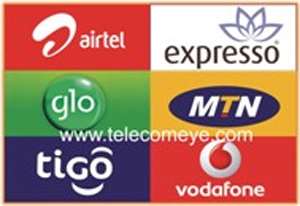 Business is an indisputable major agent of the transition towards more sustainable economic growth. The private sector extracts, transforms and employs the vast majority of people thereby contributing to livelihood empowerment. The role of business in contributing to sustainable development remains indefinite. While all business enterprises can make a contribution towards its attainment, fragmentation of trade tariffs and networks hinders the ability of businesses to trade and maximise profits and this case is not different with BACBA.
BACKGROUND OF THE ASSOCIATION.
BACBA is a coalition with objectives to; establishing linkages with development partners, both nationally and internationally, undertaking community level assessment in the areas of health, education and income generating opportunities in both rural and urban areas, organizing participatory programmes identification, preparation, and implementation of projects in rural and urban communities throughout the country, providing advocacy services for rural and urban communities as well as promoting and campaigning for support for self-help initiators as individuals or community in order to remove barriers hampering the successful operation of our businesses.
BACBA has a membership of over 8000 comprising various businesses such as Media Houses, Farmer-Based Groups, Petty Traders, Cold Store Operators, Hairdressers and Barbers, Garages and Vulcanizers, NGOs, CBOs, Mobile Money Operators, Internet Café Operators and Printing Press Operators among others across Bono East, Bono and Ahafo Regions.
CURRENT PROBLEM / ISSUE.
It is no secret that network interruption and unavailability result in low productivity, loss of customers, less revenue and opportunity costs among others thereby lowering the living standards of our association members as well as our families and also contributing to loss of revenue to the government in the form of taxes. There is very poor services provided by the network operators most especially the two most dominant telecommunication networks including Vodafone Ghana and MTN in the regions particularly with regards to internet services. This has resulted in poor customer satisfaction hence loss of customers, low business productivity (as evident in a Citrix study that, "the cost of poor network performance is more than six days of cost productivity per employee per year"), low income to members, collapse of businesses rendering members unemployed, business shrinkages leading to layoffs and under-operation, loss of business capital, low living standards of members and ultimately low revenue to the government for developmental projects and programs. Additionally, it has resulted in poor communication and exchange of information and as well causing employee dissatisfaction in general thereby making the businesses in the network sector and primary use of network for daily activities wholly unattractive to existing operators and discouraging new entrants hence widening the unemployment gap.
DUTY BEARERS / WHO IS TO HELP SOLVE THE PROBLEM.
Upon these effects on businesses within the regions from the bad network (internet) services provided by service providers, the association; Brong Ahafo Coalition of Businesses (BACBA), aims at undertaking an advocacy action to get this issue address by the respective telecommunication network operators and by so doing, BACBA will involve the under listed stakeholders since they are considered the primary stakeholders in helping get the issue addressed since they have the power to formulate, enforce and as well supervise the operations of networks in the country.
Ministry of communication.
National communication authority.
Parliamentary select committee on communication.
National Information Technology Agency (NITA)
Ghana Investment Fund for Electronic Communications (GIFEC)
WHEN THE PROBLEM IS SOLVED, HOW WOULD IT BENEFIT THE BUSINESSES?
The problem when resolved will be beneficial to businesses within the regions in diverse ways, and some of these impacts or benefits that it will bring are:
Protecting valuable files.
Many businesses have backup information of the business daily activities undertaken stored online against any disaster that may occur, be it data loss in the form of misplacement, equipment failure, disaster or theft. Backing up data with a slow or bad internet (network) connection develops lot of problems during the process. But, when the network services are on a high speed, backing up information is easily done without facing any problem and important data is well stored to be retrieved anytime it is needed without any difficulties.
Improvement in business marketing and advertising.
A lot of businesses within the regions uses the internet to advertise their products and services in other to publicize their existence to attract customers to patronize their products and services. The internet is a global village that allows businesses to take online advertising for less cost. Marketing and advertising with the internet is cheap for all businesses associating that to the traditional marketing cost (Vijay K. Sharma, 2016). Therefore, when the network system within the regions is good and effectively active, businesses within the regions will be able to attract a lot of customers through the internet at less cost.
Building business and customer relationships.
Customer relation is the number one priority of every business to be successful. It is required for every business to build up a good relationship with its customers. The internet helps businesses to connect with customers and develop a strong relationship. A good network system will help the business to communicate with its customers, either through the internet or phone calls. According to Sharma (2016), the right product for the right customer is not possible without communicating with customers about their products and their problems. A customer might be in need of an immediate information from the business and with the help of the high speed network service provided by the network service providers the business is able to cater for the customer in time, building trust and an honest relationship within both parties.
Speeds up and make the business process accurate.
When networks are effectively active, businesses are able to work at the faster rate of time and with the help of the internet, these works are accurately done. Some internet features used by some businesses do not only make workers (businesses) to only be productive but also help them work faster and accurately since modernized technologies are made available to be used for the day-to-day activities of the businesses. Employees will not be frustrated with the work they do since the network is effective for them to use for their efficiency and to also learn new things. Without the use of internet nowadays it would be difficult to grow business to make profit (Sharma 2016), therefore when this problem is solved employees would not be idle at work, but will work at a faster rate and accurately.
Generally, solving this problem will restore hopes to our association members and get them engaged in business operations effectively and efficiently leading to high productivity, high incomes, better living standards, high employment and an increased revenue to the government hence high economic development.
The writer is Mustapha M. Yeboah, the Chairman of BACBA, and a social worker / development practitioner with Centre of Posterity Interest Organization(COPIO), a Techiman-based social enterprise. He is an agricultural and community development advocate for equitable socio-economic transformation.
Mobile number:0208356350
Email:[email protected]
Website: www.copio.org''