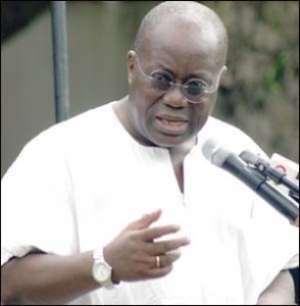 The Minority caucus in Parliament has called on President Nana Akufo-Addo to suspend his unimpressive global tours and return home to address burning security issues including attacks and torturing of journalists in the country.
Hon James Agalga, Ranking member of the Defence and Interior Committee of Parliament, told Journalists in parliament Wednesday July 3,2019.
According to him, with the high level of attacks, harassment and torturing of Journalists under the President whose name the state security act, is roaming outside the country in the international communities looking for investors.
He told Journalists President Akufo Addo has been acclaimed to be human rights advocate, but today Ghanaians including Journalists could not live without fear of been attack.
The Builsa North lawmaker added that although Mr Akufo-Addo has been touted as a human rights champion, several journalists are being abused "under his watch" and he is "not even speaking to the issues."
"All these abuses are happening under his watch, the man is not even speaking to the issues. That is what is most shocking and amazing. I mean it's bizarre that all these things are happening and the president will not find time, he will not stop globetrotting and address these major security concerns," Mr Agalga stated.
The Minority's concern followed reports of the Deputy Editor of news website ModernGhana , Emmanuel Ajafor Abugri, who was tortured by operatives of the National Security Secretariat after he was arrested together with his colleague Emmanuel Britwum last week over a publication.
This, Mr Agalga expressed the view that, an independent investigation be conducted into the torture claims by Mr Abugri, stressing that, "That issue should be investigated by an independent body."
For now, the Minority is of the conviction that, the National Security and the Criminal Investigation Department (CID) of the Ghana Police Service could be trusted to do a diligent and unbiased probe on the issue.
The Modernghana staff, Abugri and Britwum were arrested on Thursday, 27 June 2019 following a raid of the office in Accra by armed security.