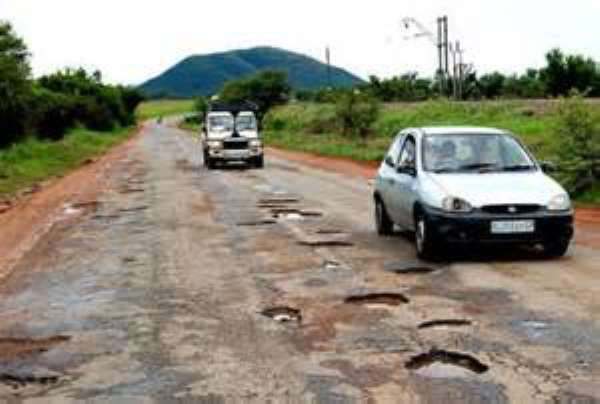 'All that is necessary for the triumph of evil is that, good men do nothing' and His Royal Majesty; Haile Selassie, did not mince his words when he noted that; 'Throughout history, it has been the inaction of those who could have acted; the indifference of those who should have known better; the silence of the voice of justice when it mattered most; that has made it possible for evil to triumph'.
What is the issue? Following the expected usual downpours with lots of water as blessings from the heavens this year, the story is going to be different, unfortunately, once again, for inhabitants of Gbewaa Residential Area in the Tamale Metropolis of the Northern Region of Ghana. Supposedly, there are lots of expectations and euphoria among farmers and seasonal workers in most communities in the north but it is not everybody who joins in at the moment. Traditionally known as Koblimahgu, which is about 6 hundred meters from the North-Eastern corner of the wall fence of Ghana Senior High School (Ghanasco), in the Easter suburb of the metropolis, we the residents of the area are braising ourselves for yet again another round of a cat-and-mouse game.
Actually, as part of the development of the Tamale Metropolis to measure up to its status as a modern city in the 21st Century, road construction is seen to be key and honestly, some roads have been made motorable within the last decade. However, a ring road seeking to divert long haul trucks travelling to the upper part of the country and beyond and will not have to cut through the centre has a part of it turned to be a disaster waiting to happen. In fact, two giant holes, the size of a lake each; 5ft deep and about 20yards in diameter, were left behind by last year's heavy rains and now set to jointly discharge their contents this year to carry us into another record for statistical purposes. As if that is not enough, there are a couple of river tributaries coming to and moving away from the twin craters in both directions of the road, also ready to empty their contents into our houses come the heavy rains. What is more? There are no gutters to control water movement or give direction and that spells doom for us.
Up to now, a number of accidents, both minor and major, have already claimed victims and they are nursing themselves, some dying in silence and now a burden on their families. To the extent that we the local people have had to erect a signpost in the middle of the road to warn strangers coming to the area, particularly in the night, so that they may escape while we wait for our eminent predetermined fate. Even without any water for now, trucks and cars struggle to get in and out and the road will naturally be closed to traffic come the rains in a couple of weeks.
Even though, it is sometimes difficult to get issues like this from individual areas to the corridor of power, I am aware of channels that have the power to influence events, one of which is the influence of the media, which I find ideal in most cases in Ghana. For this, may I call on authorities; the local and central governments and the MP for the area to come to our rescue before we fall victim to our own negligence one again. I know there are responsible people who will listen and act to save the situation and for now it will serve us better if at least quick patches can be done to close those monsters and some water paths created, after which major works can be done as scheduled accordingly. I also call on chiefs and other opinion leaders in the area to add their weight to this call to save ourselves another ordeal this time round.