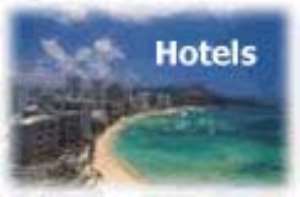 Wa, Jan 12, GNA - The Upper West Regional Management of Ghana Tourist Board (GTB) and Regional Environmental Protection Agency (EPA) have embarked on an exercise to close down all hotels, guest houses and restaurants that have failed to go through the due process before operating.
Mr William Ayambire, the Regional Manager of the GTB, told the GNA in an interview at Wa on Thursday that eight of them (names withheld) have been earmarked for closure if they did not normalized their operation by the end of this month.
He said four of them were in the Wa Municipality, two in the Jirapa/Lambussie District and two in the Sissala East District. Mr Ayambire said while some of them had gone through the normal process, but not yet licensed, others started operating without even notifying the GTB and other agencies in the industry. He said while most of the so-called hotels and guesthouses did not qualify to operate according to GTB standards, some of them also posed as security risks to their clients.
"Can you imagine that some of them are operating with only three rooms while some have not even got basic facilities such decent bathrooms and sanitary facilities for their customers?" Mr Asher Nkegbe, the Regional Director of the EPA, said while most of them had bad sewerage systems, most others had only one gate, no water hydrants and bad passages to their sites.
He said much as it was their intention to encourage more people into the hospitality industry they would not condone with people who bend the rules to their interest.
"We are doing all these so that customers will get comfort and satisfaction without any fear". He concluded