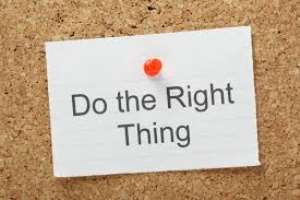 We are living in a synthetic world where human beings are faking so many things. Some are using false beliefs to con their fellows. Others are making themselves monsters by the help of some little-minds to assume despotic powers they are not born to have, or their countries' constitution normally does not permit them to possess. In all such instances, who is to blame? Yourself!
You may have the intuition to do something good for your nation and people, however, someone may try their hardest to stop you from doing it because of their selfish interest, or for protecting you from the harms way. When I see how some people are infatuated with intimidating, extorting and oppressing others by the sheer virtue of their elevated position, I become sad and say to myself wow, look at what is happening in this synthetic world we are living in.
Anyway, that is life. Nonetheless, let us battle to make things better, if not for all, at least for the majority of people. We should never give evil the chance to triumph over good, although evil being triumphant seems to be the order of the day. Actually, my patience is growing thin with the nonsense by our fake pastors and prophets including the so-called "Angel" Obinim who is rubbishing the bible and the second coming of Christ by asking his congregation to "Chill", thus enjoy themselves as there will be no judgment day.
In this synthetic world, some traditional overlords think they are bigger than the nation so they can do whatever they want when they want, with impunity. If it was a real world, Ghana to be precise, with laws working effectively as in civilized republics, no one person can claim to be more powerful than the laws of the land.
Let's together enjoy the following song by Jimmy Cliff called "Synthetic world we are living in" with its lyrics reproduced below.
Hey you, I'm up from the bayou
Where wildlife runs free
You could say that I'm country
But let me tell you what I see
Your world is plastic
Can see through to the other side
Your cities are made of wood
Antiques are what you've got inside
Houses are paper but folks don't hear a word you say
Friendship's like acid
It burns, burns, burns as it slides away
So you see, my patience is growin' thin
With this synthetic world we're livin' in
The word imitation is goin' cross the nation
What's real has become a freak
Someone's tryin' to make me weak
Strange initials to keep me blind
Psychedelic music to blow my mind
So you see, my patience is growin' thin
With this synthetic world we're livin' in
Spray to clear the air and its filled with spray
Makin' people die every day
Now I find I'm out of place
If I only have one face
All my friends have more than two
No longer must you be you
They found out how to transplant
Maybe it has, replaced can
So you see, my patience is growin' thin
With this synthetic world we're livin' in
Going forward, let us pay homage to our wives and/or school days lovers we had offended. Let us plead with them for forgiveness and possible come back which indeed, is too late. There is no more second chance!
Anyway, join me to express our regrets to them by singing the underlying song titled, "Beautiful Woman" by Nigerian Band Cloud 7 in the 1970s led by late David Cliff
All work and no play makes Jack a dull boy hence "chilling" with these two old school days songs.
Rockson Adofo