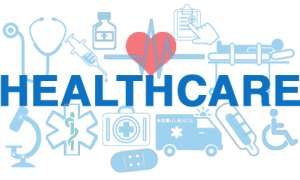 Preventive healthcare (alternatively preventive medicine) consists of measures taken for diseases prevention, as opposed to disease treatment. Just as health comprises a variety of physical and mental states, so do disease and disability, which are affected by environmental factors and genetic predisposition. Disease and disability are dynamic processes which begin before individuals realize they are affected. This article tries to consider the policy problem of the balance in health care allocations between preventive and curative or crises medicine. Since the value of human lives has a high degree of supremacy, and the duties to rescue imperiled life and to treat the sick are recognized, it might be argued that a basically curative policy should be favored. On the other hand, the duty of personal health maintenance and safety would appear to argue in favor of preventive policy.
Over the years, there has being a lot of evolution throughout Ghana's healthcare while the lofty goal of healthcare delivery is to save or improve lives, they are hindered by the obsessive focus of curative measures. Curative medicine is geared towards curing or treating patients ONLY after they have become ill or injured. Approximately 80 percent of the rural population in developing Countries including Ghana do not have access to appropriate curative care. The primary health care (PHC) approach emphasizes promotive and preventive services. Yet most people in Ghana consider curative care to be more important. The conflict between preventive and curative health care is apparent at the community level, among health workers from all levels of the health system, and among policy. Community members are sometimes willing to pay for curative services but not preventive services.
With my experience, health professionals are often unable to set a relationship of trust with the community, largely due to their urban-based medical education. They tend not to explain treatment to their patients or to simplify explanations in condescending manner but can you blame them much, considering the patient to health workforce ratio. National governments often misinterpret national health policies promoting PHC and implement them from a top down approach rather than from the bottom up PHC advocated approach. For instance our "celebrated" Health insurance scheme does not cover preventive care. Which means you cannot pick your health insurance card walk to the doctor's office and tell him I am coming for medical checkup, I want to be screened for diseases, I want to know about my risk factors for diseases nor can you walk into the hospital to say I want to be vaccinated against a disease.
The truth is that our weak preventive care has overburdened the curative care and will continue to do so until pragmatic measures are put in place to marry curative with preventive care. If policies are not planned to emphasize on prevention, health expenditure will keep rising forever until few years to come when government will borrow to support curative care. Preventive medicine does not require anything complex to achieve its goal; all that is needed is policy direction and consented efforts to make it fruitful. Rather than a focus on post incident, all of the players in our health care system needs to start taking a bigger picture view; focusing on family histories, patient's health behaviors, diet and everything that may have led to the injury or ailment. Focusing narrowly on cure only allows us to put Bands-Aids on larger problems. Instincts should tell us that if we come upon a hive of bees and get stung, we should move away from the bees in order to prevent future stings while remedying the stings we already received. Unfortunately, our health care system, as it stands, has us staying amongst the bees carelessly trying to keep up with the stings. A much more cultural paradigm shift towards a broad view of health will create a culture in which preventive care is valued and the meaning of healthy can be redefined not as simply functioning but instead as being in the best physical shape possible.
SEIDU ADAM
LEVEL 200
DEPARTMENT OF PHYSICIAN ASSISTANT
SCHOOL OF HEALTH AND ALLIED SCIENCEUNIVERSITY OF CAPE COAST.