President Akufo Addo joined Otumfuo on Thursday to cut the sod for the second phase of the project in Kumasi. Phase One of the Kejetia Market Redevelopment Project has 8,420 shops. The second one is expected to house 6,500 leasable commercial spaces, 5,400closed stores; 800 kiosks, 50 restaurants, and 210 fishmonger and butcher stores, 40 livestock stores, among others.
For months, the completed project remains shut as traders continue to mark time in uncertainty.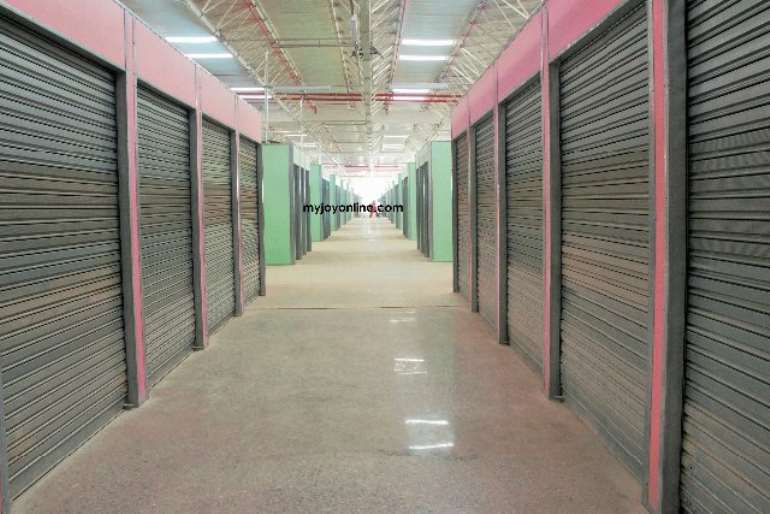 Registered traders who vacated the site for construction and others from the yet-to-be-developed Central Market have first right of occupancy.
The Otumfuo wants fairness in the allocation of shops. He spoke through his linguist, Nana Nsiah Poku.
Minister for Local Government, Hajia Alima Mahama, revealed that a special body has been tasked to allocate shops and manage the market.
Government has secured a 300 million Dollar loan for the second phase of the project.
The redevelopment of the Kumasi Central Market is a two hundred and forty-eight million Euro (€248 million) project, and it is being financed by the Deutsche Bank of Germany, with export credit guarantee from the United Kingdom Export Finance (UKEF)." Messrs Contractors from United Kingdom have 48-months to complete to construct the project, partly financed by the German government.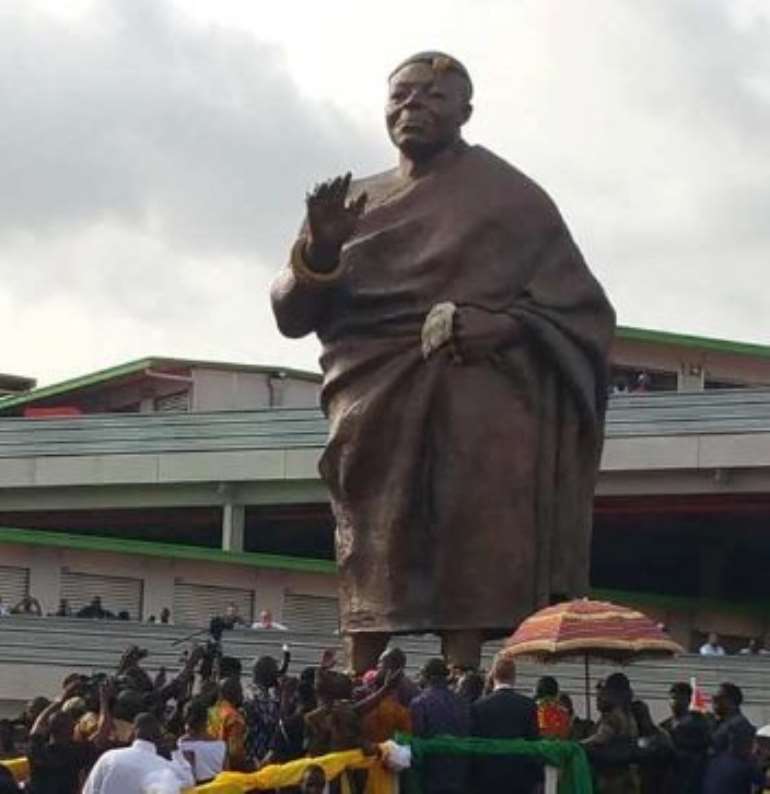 A statue of Otumfuo built at the site was unveiled.