Amoateng Remanded In US Prison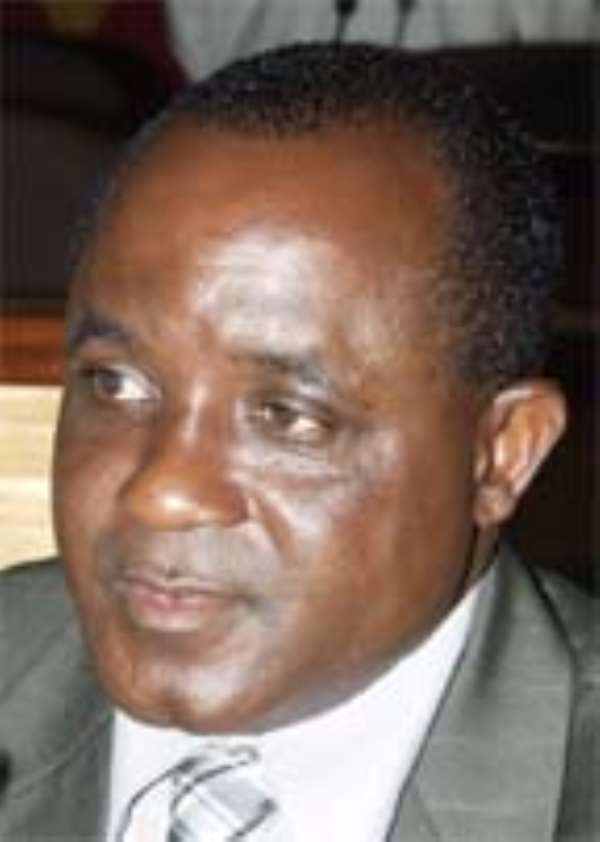 .. Despite"Daily Guide" claim of his being cleared The drug-dealing and disgraced NPP MP for Nkoranza North, Eric Amoateng, and his accomplice, Nii Okai Adjei, were remanded in custody to reappear in court on January 28, 2006 when they made their second appearance before Judge David G. Trager in a New York court last November 28, 2005.
Eric Amoateng was represented by Michael Hurwitz of the Law Firm Hurwitz, Stampur and Roth, the same Law Firm which represented one Peter Amoateng, a Ghanaian national, when he was convicted and sentenced for drug-trafficking in the mid-1990s.
Coincidentally, the Judge trying Eric Amoateng's case, David G. Trager, was the same Judge who tried the earlier case of Peter Amoateng.
Eric Amoateng and Nii Okai Adjei, whose criminal case docket number is 1:05 cr 875 with related Magistrate judge case number 05-mj-014 29-MDG, have each been charged with one count of "conspiracy to distribute narcotics".
The particulars of the offence are that the two persons "did knowingly and intentionally conspire to distribute narcotics", contrary to 21 USC 846.
These developments put paid to the ill-advised attempts by the "Daily Guide" and other pro-NPP newspapers who spun a story to the effect that Eric Amoateng had been "cleared" by Nii Okai Adjei who, in a hand written letter (which was reproduced in the Daily Guide) had admitted full responsibility for the crime.
Responding to this claim in a Joy FM interview, the lawyer for Eric Amoateng admitted that such a letter existed but he did not attach much significance to it because the person who claimed to be exonerating Eric Amoateng and accepting full responsibility, Nii Okai Adjei, had at the same time pleaded not guilty to the charge. "How can you reconcile those two positions?" he asked.
The prosecutor in the case is Mr. Steven Leo D' Alessandro of the US Attorney's office, 147 Pierreport Plaza Brooklyn, NY11201, 718-254-6200 Fax 718-254-6327.
Nii Okai Adjei is being represented by David E. Loftis, Federal Defenders of New York Inc. 16 Court Street 3rd FI Brooklyn, NY11 241 (718) 330-1204 Fax (718)-855-0760.