EC working on electoral laws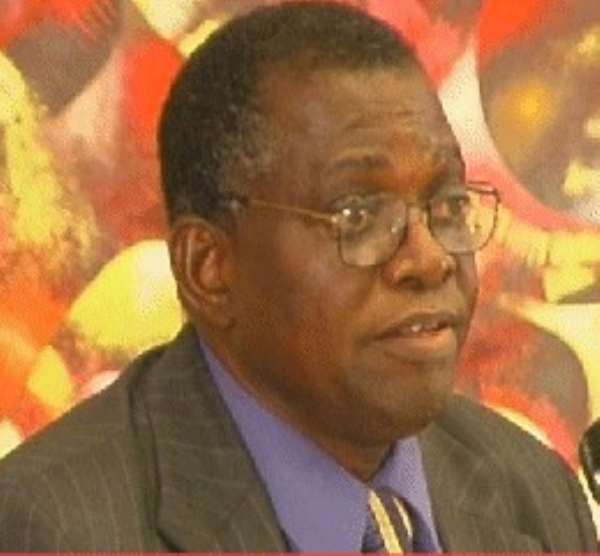 Accra, Dec. 6, GNA - The Electoral Commission (EC) is currently working on drafting electoral laws with about 35 reforms and the Bill, when ready, would be brought before Parliament. The EC would also embark on a national exercise to update the Voters' Register from April next year.
Mr Felix Owusu-Adjapong, Minister of Parliamentary Affairs said these when he presented the report of the Special Budget Committee on the 2006 budget estimates of the EC to the House on Tuesday.
He district level elections would also take place in July next year and appealed the Ministry of Finance and Economic Planning to ensure that the EC's finances were "all in order to take care of such matters of national development."
Mr Owusu-Adjapong, also the Chairman of Committee, said the Committee had learnt that the EC's service budget has been slashed drastically with the commission being allocated six billion cedis for its operations instead of the 12.4 billion cedis requested.
He said the results of this situation might be that individuals contracted to perform various duties for the EC, especially during the conduct of the assembly elections, may become dissatisfied with the little allowances that the EC may be able to pay.
"The Committee takes due notice that if workers of the EC are disillusioned they may become susceptible to corruption and corrupt practices. Such a situation may affect the credibility and integrity of the Commission and concomitantly, the results of the elections which it conducts," he said.
He therefore appealed to the Finance Ministry to provide the EC with the needed funds to enable it perform its duties.
The House later approved a sum of 33,542,000,000.00 cedis for the EC. In a related development, the House also approved 67,762,000,000 billion cedis for the Ministry of Communications, as its budgetary allocation for next year.
Mr Akwasi Afrifa, Chairman of the Select Committee on Communications, in his report presented to Parliament, said the Ministry would commence the implementation of an e-Ghana project aimed at supporting concrete initiatives to implement the information, communication and technology led socio-economic development strategy of the country.
He said to achieve this objective various plans would be pursued, including the passage of the "composite e-transaction bills, telecommunications bill and the National Communications Authority (amendment) bill."
He said in a global village propelled by rapid technological changes an integrated ICT infrastructure was central to Ghana's poverty reduction.
According to him, landline, wireless and video information technology operated on a broadband platform were in great demand. "However, the menace of internet fraud is of grave concern to the committee as it has the potential of undermining Ghana's credibility and foreign investment drive. The committee therefore urges the Ministry to endeavour to conclude work on the draft e-transaction legislation sooner than later for the passage by this House to help addresses the menace," Mr Afrifa added.