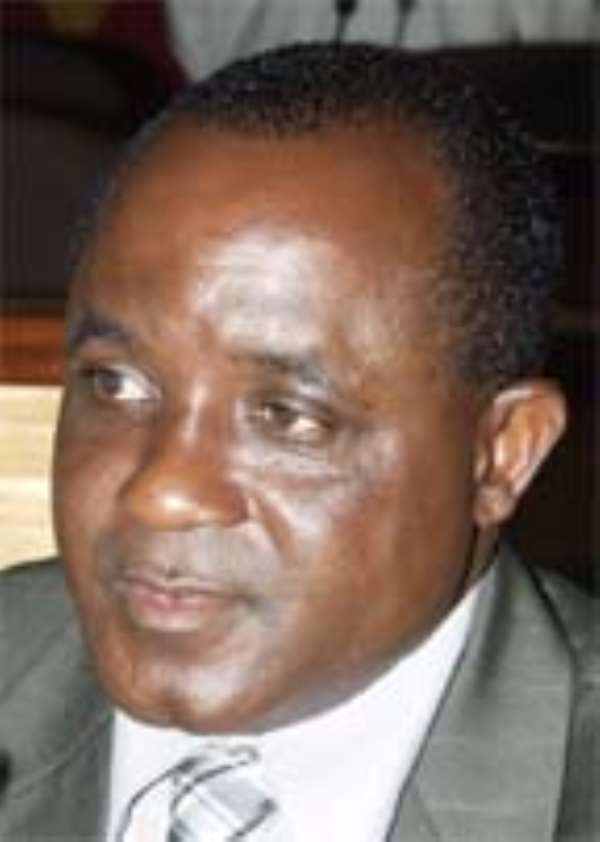 The Member of Parliament(MP)for Nkoranza North in the Brong Ahafo Region, Eric Amoateng, who was arrested in the United States of America for allegedly possessing heroin valued at $6 million, has urged the media to stop maligning him because he is innocent of all the charges levelled against him.
"I ask that the press desist from unfairly trying and convicting me without the benefit of the full facts underlying the case.
Our constitutional imperatives demand that I should be presumed innocent and I am innocent," the MP said.
This was contained in a statement issued on behalf of Amoateng by his counsel, Mr Dennis Adjei-Brenyah and addressed to the Speaker of Parliament, the Minister of Parliamentary Affairs, the people of Nkoranza, the people of the Brong Ahafo Region and all Ghanaians.
The MP, who confirmed he had been arrested in the USA and was currently being held in custody at the Metropolitan Correctional Centre in Brooklyn, New York, said "I affirm before my nation that the allegations against me are false. I have not done anything wrong.
I emphatically and categorically deny the charges levelled against me. I pray to God that in due time and soon, all the facts will come out and I would be totally exonerated".
According to the MP, he was fully aware of the seriousness of the charges against him,and that he could discuss the facts and circumstances that led to his present predicament only upon the advice of his counsel.
"I am, however, able to assert and I do assert my innocence totally and completely," the statement continued.
The busted MP assured all interested parties that he was physically all right, adding that "I intend to vigorously defend the charges and, by the grace of God Almighty, I will be exonerated".
Amoateng was busted early last month in New York with his accomplice, Nii Okai Adjei, a seafarer who travels on Canadian passport, for dealing in narcotic drugs.