Minister Charges New Immigration Officers to be Loyal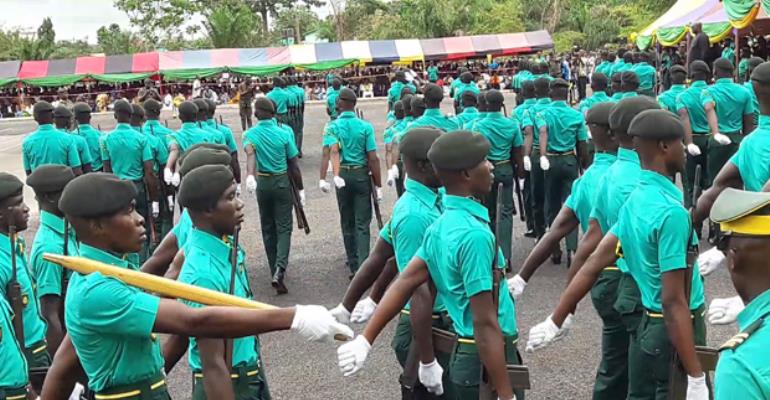 The Minister of the Interior has charged immigration officers to serve mother Ghana with professionalism, loyalty and integrity.
Ambrose Dery made the demand at the 23rd Recruit Intake Passing Out Parade of the Ghana Immigration Service (GIS) Training School at Assin Fosu last week.
The minister tasked the graduating recruits to be guided by the tenets of professionalism, integrity, loyalty, service to the nation and to respect human rights.
He said the rapidly changing world requires a service and a workforce dynamic enough to meet the changing demands, especially in the area of migration and national security.
"Your lessons covered the law of the service and its regulations, the various laws governing the core immigration duties and professional ethics. Do not depart from these lessons. They are the commandments, if you will, by which you will be judged or assessed. May you not be found to have deviated from them; continue to make discipline your hallmark as you start work," he charged them.
According to him, the training of this batch of recruits presented a logistical challenge to the leadership of the GIS who had to employ a new template in the task. The construction of additional dormitories, the expansion and renovation of existing ones and the use of the Achiase Jungle Warfare School to train 125 of the recruits were parts of the innovations witnessed.
He noted that the service had in the past years introduced policy initiatives aimed at streamlining the existing work processes and incorporating critical elements to broaden the scope of operations.
"It is worthy to note that in 2018, the service launched a five-year strategic plan which spans 2018 to 2022. By the end of this period, the service is expected to have registered significant gains in six thematic areas aimed at addressing the human resource needs, equipment and infrastructure, laws and policies, ICT and most critical of all – funding – to help in the realization of all these goals," he said.
---Daily Guide