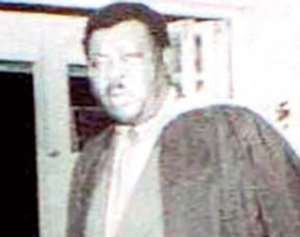 If there is ever a great prophet to be remembered in Ghana, it is Prophet Philip Gbeho. If there ever lived a man in my homeland Ghana who listened keenly to the voice of God and relayed the message, tactically prayerfully and accurately, I put it to you it is Philip Gbeho. He is that man who composed the national anthem, a rather national prayer, in 1957.
I call him prophet because he saw through the minds and hearts of the people at the time as well as those of subsequent generations; generations of yesterday, today and the future. Yes, prophet because he knew the needs of mother Ghana then, mother Ghana today and mother Ghana tomorrow: prophet indeed because he saw the heartstrings of our leaders in timeless generations as well as our tastes: a prophet because he saw and prayed earnestly for the country he dearly loved and loves even in death: a prophet because he taught us to pray rightly for our country in one mind and same words throughout the nation. A prophet whose prophecies we memorise as school children and meditate upon as we grow and mature. That one prophet, prophet of prophets, who taught us our Ghana can only be saved by depending on God and that prayer is the lifeline of our homeland, is the one I write to commend today. And as we remember his prayer, our national prayer cum anthem, let us meditate upon the words as citizens, not spectators.
// God bless our homeland Ghana
And make our nation great and strong
Bold to defend forever
the course of freedom and of right//
From the excerpt above, and looking at our country as citizens, not spectators, the quest for God to bless Ghana our homeland and the citizens therein is loud to even the deaf and visible to the blind. Day in, day out, we see and hear and even partake in the loud and silent cries for blessings to fall on us, to flood our land. No wonder one of our favourite gospel songs in Ghana is Soni Badu's "open the floodgates in abundance and cause your rain to fall on us…"
As we pray for blessings as individuals and a nation, we ask of greatness through promotions at work, seeking recognition in international rankings, contesting political leadership positions, etc. We again seek to be strong as individuals and as a nation through our quest to prevent or treat diseases, seeking healthcare within and without the country, training security personnel for the country, even getting drones to hasten health service provision etc.
God has been so good to us through Prophet Philip's prophetic prayer. We have testimonies to share as a country in that regard. Ghana has always been miraculously safe from epidemic diseases such as Ebola even when neighbouring countries are under attack. We have never experienced famine since I was born, severe water crises, civil wars etc. The coup d'etat or military system of government even stopped and paved way for democracy which we have been enjoying to the envy of many a nation. These among others are testimonies that God has blessed us and made us great and strong.
As for being bold, we may even applause ourselves resoundingly. We are so bold and even over bold! We no longer have the auto phobia that formed our second skin. As a result, we are able to participate in international activities, enter international competitions, and foreign relation affairs. Within ourselves, we can thunderously applaud us for never being timid especially in scoring cheap political points, borrowing, etc.
However, the ultimate goal of the passionate prayer to be blessed, great, strong and bold is to enable us "defend forever the course of freedom and of right". There are things to be done by divinity and things to be done by humanity and divinity cannot do that which humanity can and is supposed to do. God has done His part in blessing us, making us great, strong and bold. But are we as leaders and citizens fulfilling our part of the contract in our national prayer (anthem) by defending at all times the course of FREEDOM AND RIGHT? Or we are simply being spectators and possibly attackers of freedom and right?
The second excerpt of the national prayer (anthem) says God should:
//fill our hearts with true humility
Make us cherish fearless honesty
And help us to resist oppressors rule
with all our will and might evermore//
Humility is core in our human and spiritual worlds. It is only humility that will allow us to serve God and humanity hence the call of the prophet on God to fill the hearts of potential proud or arrogant Ghanaians as we maybe with humility. The word "fill" was carefully chosen because if your heart is not filled or full of something you cannot manifest or show it forth. This is buttressed by the biblical saying that "out of the abundance of the heart the mouth speaketh."
There is an interesting link between the first excerpt and this very second and final one. When one is blessed, great, strong and bold as prayed for in the first lines, the tendency to be proud or arrogant is high but not inevitable. Hence the earnest appeal that after showering our homeland Ghana with blessings, greatness, strength/health and boldness we need that binding ingredient of humility so that we can serve this blessed country, her citizens our very siblings, as well as Him, our God. When we ask in faith for any good thing, God grants because He says He is even always waiting for us to call onto Him in prayer. Faith tells me God has filled our hearts with humility. However, some of us empty them and fill them with pride and arrogance at will. As a Ghanaian who is blessed, great, strong and bold, how much of humility is in your heart? Is it quarter, 1 litre, half, or you have a heart full of humility?
Honesty is an economic commodity in high demand but short or unwilling supply. Our yearning for honesty is made evident as we label some people as dishonest, corrupt, cheats etc and seek to bring them to book in courts and other disciplinary systems/centers. We are all capable of being honest but some hoard or hide it because of the unpleasantness that may come with it.
Unfortunately, fearlessly honest people tend to be disliked and risk their promotions, progress, riches and even professions. A few ones however are able to cherish and live in honesty fearlessly, in spite of this. Prophet Philip Gbeho saw and knew we as Ghanaians need to cherish or value honesty notwithstanding the cross that may come with it. He used the word "make" which implies God's authority over us to cause something to happen to us beyond our will. That is why when we act in a dishonest way or compromise sincerity and merit for corruption, bribery and favouritism etc, we unintentionally/impulsively feel the guilt in our consciences. God is making us, telling us and constantly reminding us to be fearlessly honest through those feelings of guilt. Do you as a citizen of Ghana cherish honesty? You may cherish honesty and want to receive it but do you also give out or show honesty to your fellow citizens and country?
The last line of our national prayer says God should "help us to resist oppressors rule with all our will and might evermore." "Oppressor" according to the Concise Oxford Dictionary-Tenth Edition is defined as a person who keeps another or others in subjection, hardship, distress or anxiety. By implication, the oppressor may be a foreigner or a citizen (an enemy within). We need to resist people who mar our homeland with distress, hardship, unpleasantness; but we need the help of God to that. God helped us through our freedom fighters Nkrumah et tal to resist foreign oppressors. God again helped us to relief ourselves and nation from the oppression of military rule. But let us meditate upon our now.
Even under democracy I dare to say in fearless honesty that we are still in bondage, in oppression, in distress, in full glare of hardship. But God has helped us to the point that we can help ourselves through our consciences, sanity of judgment and thumbs. Franchise! As a leader or worker in Ghana, are you an oppressor to the Ghanaians that you supposed to help defend their freedom and rights or a defender? As a citizen, do you help yourself to resist oppressors rule with all your will and might? As a citizen, remember God helps the helpless but expects those he has made capable to help themselves appropriately.
Long live our homeland Ghana. Rest in Perfect Peace Prophet Philip. Rest in the bosom of the God from whom you received our national prayer, Gbeho.
#God bless our homeland Ghana …#