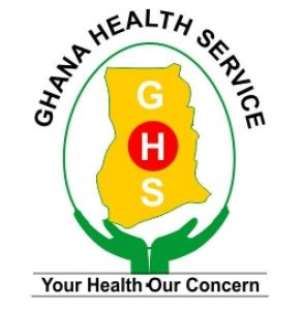 The Ghana Health Service (GHS) has declined a request by nurses and midwives working in the Chereponi District of the Northern Region to be evacuated following clashes in the area.
The health workers said they feel unsafe due to the violent altercations between Konkombas and Anufuls, which has claimed four lives so far and led to the burning of houses despite a curfew being in place.
On Saturday, the Chereponi branch of the Association of the Registered Nurses and Midwives  appealed to authorities within the district to protect them by evacuating them from the area.
However, the Public Relations Officer (PRO) of the Ghana Health Service, Jacob Acquah Andoh, has allayed fears of insecurity by the health workers.
He told Citi News security has been beefed up in the area, and that health centres are also covered.
"The regional minister has agreed in principle for both the health workers and the hospitals. For now, they (nurses) are not moving but when the need comes for us to go back and consult the regional security council, we will do so and see the kind of advice they will give to us. So, for now, the situation is the health workers are not leaving."
Fear grips nurses, midwives in Chereponi over renewed clashes
According to the General Secretary of the health workers' group, Mahamudu Ibrahim Nasah, they no longer feel safe in the area, with their lives potentially in danger.
He thus called on their superiors to allow them leave the area and return when calm is restored.
"We are saying that the current situation there does not make us feel safe to work. We've seen that the people in the community have evacuated their relatives. They have taken their wives and children out of the place. We can't stay in our homes because we are staying in rented homes that belong to both factions in the conflict."
"And when this conflict started they have been burning each other's houses and we don't know when they will get to our houses. So we are saying that our managers and security should support us to leave the district and we will return when the place is calm for us to work without being in fear," he added.
Chereponi residents defy curfew; burn tyres in protest
A 4:00pm to 7:00am curfew was imposed on the Chereponi township effective Thursday, January 03, 2019, after clashes in the area resulted in two deaths and left several others wounded.
Properties and foodstuffs were also been destroyed.
The initial clashes were between Anufuls and Konkombas over a piece of land at Naduni in the Chereponi District.
The residents of Chereponi however defied the curfew imposed on the area by the Ministry of Interior.
They burnt tyres at vantage points in protest of the curfew.
According to them, they fear attacks could happen during the curfew period, hence their anger.
---citinewsroom