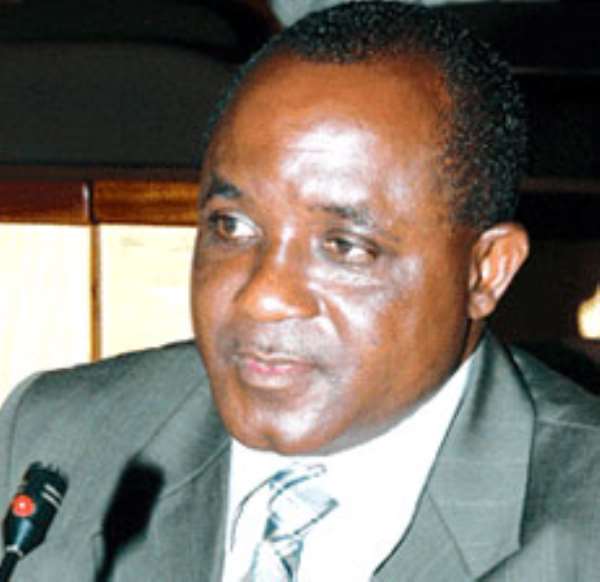 The NEW Patriotic Party (NPP) Member of Parliament (MP) for Nkoranza North, Hon Eric Amoateng, who is facing criminal charges in the United States for drug-trafficking was said to have used his "resources" to help his community by providing development projects.
He narrowly won the Nkoranza North parliamentary seat, which was a stronghold of the opposition National Democratic Congress (NDC) .
Mr. Amoateng was seen in his community as a modern-day "Solomon", who used his resources to help the down-trodden.
Already over 80 students are in Sunyani Polytechnic on scholarships, courtesy Hon Amoateng, while his homes have virtually been reduced to embassies, with all manner of people trooping there for financial support.
The MP has been credited with the construction of 14 blocks of school buildings, at various communities even before he was elected into Parliament. Mr. Amoateng's farmlands are described as second to none in the area, as he harvests over 3,000 bags maize every year.
The man who described himself as a public servant prior to his election as an MP, was also said to plough people's farmlands for them, free of charge, with the recipient only providing fuel for the farm tractors.
The MP, a teacher by profession, was said to have travelled briefly to the United States in the 90s, but his short spell was said not to be enough to enable him to accumulate the wealth he boasted of today.
In the bid to stop his candidacy by his opponents who impressed it upon the NPP leadership, not to endorse his selection, the MP's opponents touted, he was a drug dealer and that he wanted to go to parliament to acquire "diplomatic passport" for his drug trade.
This assertion by Mr. Amoateng's opponent, appears to hold ground even though MPs only travel on service passports just like senior public and civil servants.
According to Hon Kwame Nkrabeah Effah-Dartey, Deputy Minister of the Interior, and chairman of the Ghana Narcotics Control Board, the MP, upon his arrest in the US, demanded diplomatic immunity to absolve him from any judicial process in the US.
Mr. Amoateng was along with another Ghanaian accomplice, Nii Okai Adjei arrested on Saturday, November 12, 2005, at a Staten Island storage facility, where the drug peddlers were dismantling the crates containing the heroin, concealed in pottery products and alleged to have been sent from Ghana. The 136-pound heroin has a street value of over $6 million.
The drug-peddlers picked up the crates on Friday, November 10, 2005 at John F. Kennedy International Airport and drove to the Staten Island storage facility. The MP was said to have arrived in New York on Thursday, November 10, 2005, after telling friends and well-wishers that he was his daughter to the US for medical attention.
According to one of his admirers, Antwi Bosiako, the MP's involvement in the drug transaction was shocking .