Evangel Magazine: The Launch Of The Zeta Edition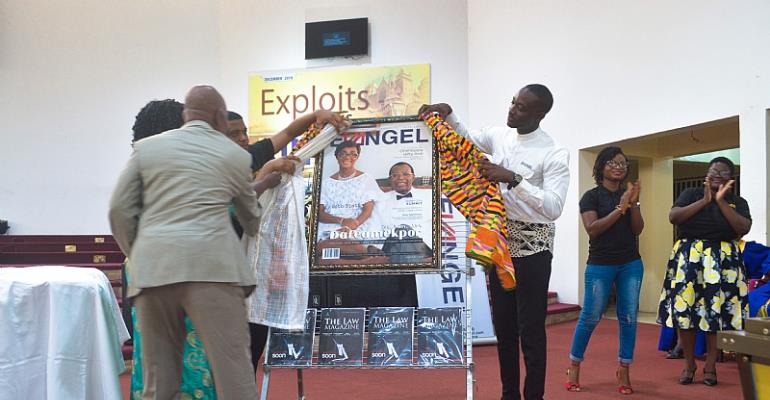 EVANGEL MAGAZINE : THE LAUNCH OF THE ZETA EDITION
As an avid reader of EVANGEL MAGAZINE and a writer, i have ranked the content of this magazine as most insightful and impacting in Africa and has been very thirsty to drink from the wells of their new edition 'the Zeta Edition'.
To crown off activities of the year, the Zeta Edition was launched under the auspices of Evangel Magazine and Grace Chapel International on Sunday 16th December, 2018. Preaching on the topic "Reformation" in line with the theme for the Zeta Edition, Rev. Wisdom Dafeamekpor, General Overseer of Grace Chapel International taught on the essence of reformation. He admonished the congregation to open their hearts to reform in all aspects of their lives through the love of God. He also commended the Evangel team for such an initiative and other projects being undertaken.
The unveil of the Zeta edition, was led by Lady Margaret Quansah while auction and sales was led by Rev. Solomon Okine. The Zeta Edition by far, has witnessed the most massive support and exuberance from the leadership and congregants of the church of any Evangel Magazine launch.
Solomon Sedinam Agbemenya, Editor-In-Chief of Evangel in his acceptance speech showed his appreciation to Grace Chapel International for their overwhelming hospitality and support; an important trait of the body of Christ. He also reiterated that, to reform society, the reform process starts with those in the Christian faith.
The Evangel Zeta Edition will be available in Go-Cafes (Goil shops) across the country from Friday, 21st December, 2018 and can also be purchased by contacting ‭024 725 8200‬ / ‭050 145 0286‬.
Below is the contact of the Editor-In-Chief for partnership and sponsorship
Solomon S. Agbemenya,Editor-In-Chief; Evangel Magazine
Director; El-Evangel Publications Partner; On-Pointe Home Services
Producer; Supermom & Next Movie Star Reality TV Show