I ask for Oluyenyetuye bronze of Ife
The moon says it is in Bonn
I ask for Ogidigbonyingbonyin mask of Benin
The moon says it is in London
I ask for Dinkowawa stool of Ashanti
The moon says it is in Paris
I ask for Togongorewa bust of Zimbabwe
The moon says it is in New York
I ask
I ask
I ask for the memory of Africa
The seasons say it is blowing in the wind
The hunchback cannot hide his burden. Niyi Osundare (1)
Readers will no doubt recall that in his famous speech at Ouagadougou on 28 August 2017, the French President showed his determination to tackle once and for all the problem of the thousands of looted African artefacts that were carted away during the colonial era and are in many European private collections and public museums, including the Musée du Quai Branly which was specifically built under President Jacques Chirac to house looted artefacts from Africa, Asia and Latin America:

Throne of King Ghezo, Abomey, Dahomey, Republic of Benin, now in Musée du Quai Branly, Paris, France, to be returned to Benin.
"I cannot accept that a large part of cultural heritage from several African countries is in France. There are historical explanations for that, but there are no valid justifications that are durable and unconditional. African heritage can't just be in European private collections and museums. African heritage must be highlighted in Paris, but also in Dakar, in Lagos, in Cotonou. In the next five years, I want the conditions to be met for the temporary or permanent restitution of African heritage to Africa. This will be one of my priorities." (2)
It had been suggested that Macron would have to show his sincerity by appointing a s mall committee of French and African experts to report within six months on the issue of restitution. True to his own character and political style, and with some pressure from African countries such as the Republic of Benin, Macron appointed on 19 March 2018, a French scholar, Bénédicte Savoy, an Art Historian, teaching at the Technical University, Berlin, Germany and at Collège de France, Paris and Felwine Sarr, a Senegalese economist, teaching at the Gaston Berger University, Saint Louis, Senegal, Their mandate to study the issue of restitution and recommend the necessary measures and conditions which would be necessary for the restitution of the African heritage that is now in French museums, whether by permanent or temporary restitutions within five years. They were to make propositions of concrete actions to be taken, on the short term, middle term, and long term in a report to be submitted in November 2018.

Among the impressive African objects in the Pavillon des Sessions, Louvre, is this sculpture of Gou, God of war, that the French looted in 1892 from the former French colony, Dahomey, now to be returned to the Republic of Benin.
Bénédicte Savoy and Felwine Sarr submitted their report to the President on 23 November,2018 (3). But even before the report had been submitted and made public, there were already criticisms from certain quarters who were worried by the possible recommendations and implications of the report. There have been in recent years no report or study that had been so eagerly awaited as the Sarr-Savoy report for, many European States as well as the United States have hundreds of looted/ stolen African artefacts in their museums and have refused to return them to Africans despite many requests for restitution. These museums include the British Museum, Musée du Quai Branly, Ethnology Museum, Berlin, Humboldt Forum, Berlin, World Museum, Vienna, formerly Ethnology Museum, Vienna, Austria. These museums have been so sure of their rights and powers to hold on to admittedly looted artefacts, and their arrogant and self-serving arguments have become hallmarks of colonialism and imperialism that did not end with the gaining of Indepedence by the African States in 1960. Any hint of serious discussions of the issue had been perceived as a threat.
Those who had received Macron's famous Ouagadougou Declaration as the beginning of a revolution had every right to fear a serious study by two excellent scholars described by Macron as les deux incontestables' (the two incontestable). So, what did they conclude, report and recommend?

This is one of the 3 Kono Marcel Griaule and his team stole from Dogon villages. It is in the Musée du quai Branly but the visitor to the museum is not informed how this highly religious and powerful object reached Paris from Mali. The kono will be sent to Mali soon. The kidnapping of the kono was one of the worst incidents in the Dakar-Djibouti Mission. See Phantom Africa.
1.Objects acquired as a result of colonial military aggression, such as at Segou,1890, Abomey 1892 are to be returned, despite the special legal status of military trophies before the adoption of the First Hague Convention of 1899 that codified the law of war.
2. Objects acquired as a result of so-called exploratory missions and scientific missions such as the Dakar-Djibouti Mission led by Marcel Griaule whose methods have been vividly described by Michel Leiris in Afrique fantôme (4), should be returned to the legal owners in Africa unless there is evidence or information establishing the full consent of the owners or initial guardians of the object at the moment the objects were separated from the owners. This is the reversing of the burden of proof that many have been suggesting for years. It is no longer the African claimant who must prove that the object was stolen but rather the museum that has to establish that it acquired it legally. There is therefore a presumption that most African objects in French museums have been illegally acquired
3. Gifts from colonial administrators or their descendants should be considered for restitution unless the consent of the seller e.g. commission of copies or purchase at craft markets can be ascertained. A determination should be made as to who the donors are, beyond their first and last names. Were they involved in the colonial administration or descendants of colonial agents or military personnel?
4. Objects acquired after 1960, after Independence, are to be returned if proven to have been acquired under conditions of illicit trade.
But how did Benedicte Savoy and Felwine Sarr come to these conclusions and recommendations? What were their methods of work?
They consulted a large number of experts on the subject from Africa and Europe, they travelled to many African countries such as Benin, Cameroun, Mali, and Senegal and held workshops there. They also held legal workshops in which the legal issues of restitution were thoroughly discussed and studied. They visited museums in Africa and in France, discussing with museum directors such as the director of the Musée du quai Branly who participated in their meetings in Paris. They consulted on the whole some 150 experts and international personalities.
Most important for their conclusions were the inventories of African artefacts in France that they established, studying their histories and their numbers and distribution. Bearing in mind that 90% of Africa's art is outside the continent, they came to the following conclusions:
a. There are 90,000 African artefacts in French public museums and from this number,70,000 are in the Musée du Quai Branly; the remaining 20,000 are in major French ports - Cherbourg, Le Havre, La Rochelle, Bordeaux, Nantes, Marseille as well as in Angoulême, Rennes, Lyon, Grenoble, Toulouse, Besançon, Dijon and in the Parisian Musée de l'Armée and in the Cultural Heritage Collection of la Monnaie of Paris.
b. Most of the artefacts were acquired during the colonial period
c. They established a list of African artefacts in Musée du quai Branly, country by country. (5)

The Ato ceremony, Kingdom of Dahomey, Republic of Benin, displayed at Musée du quai Branly, Paris.
Sarr and Savoy propose that French law regarding the inalienability of State property which so far has prevented the restitution of looted artefacts, should be modified to enable the restitution of artefacts that were undoubtedly taken without the consent of the owners during the colonial era. They have not sought to abolish the principle of inalienability but rather, following the precedent for the transfer of Maori heads, proposed an exception for the transfer of African artefacts.
They have even provided a draft of the legislation required. They have also provided a draft text for the agreement to be signed between France and each of the African States to effect restitution of artefacts.

Funerary Crown, Dahomey, Benin, now in Musée du Quai Branly, Paris
Many who have not read the report, have raised alarm that French museums would soon be empty, not considering that the proposed amendment to existing law would take time for the process of necessary legislation. What is also ignored by many is the fact that the authors also proposed a time table for restitution of the many African artefacts in French museums. The time-table for restitution consist of three phases:
Phase 1 (November 2018-2019) In this phase France will submit inventories to the African states showing their artefacts that are in French institutions. In this phase France will submit to African States of pieces, for their State or communities. largely symbolic which the they have been asking for over a long time
France will restate as demonstration of genuine will for restitution. In this period experts from France and the African States will establish practical methodologies for restitution. Recipient African countries will determine if their infrastructure is ready to receive the objects of restitution. Parallel to these actions, there would be adoption of legislative measures to ensure that the restitutions remain irrevocable.
Certain pieces that could be restituted in the first phase, including the Dahomean royal statutes are listed here in annex II (6)
Phase 2 (Spring 2019- November 2022)
The second phase will be involved in inventories, sharing of digital files and an intensive intracontinental dialogue. Photographic, cinematographic or sound documents concerning African societies will be discussed and the policies and politics of image rights will be considered.
Workshops will be organized allowing those concerned with museums, cultural heritage, representatives of communities to share and establish common know how relating to return and departures from France to Africa.
There will be Joint Commissions-France and each African country seeking restitution. The committee will examine requests for restitution and provide an opinion according to a procedure to be established in part 3 of this report
The Committee will also advise on areas of research necessary for establishing restitutable objects and advise on accompanying measures for successful restitution.
Phase 3. (November 2022-open-ended) The transfer of massive amount of African culture to France took about 150 years and so restitution could take some time since some African countries may not yet be ready to receive all their artefacts. They should have time to organize and establish the necessary infrastructure to house precious treasures that have been away for than a century. There should be no time limits for the period for submission of demands for restitution.

Benin plaque, Nigeria, now in Musée du Quai Branly Paris, to be restituted to Nigeria/Benin
The Sarr-Savoy report has received more attention than any other report that one can think of in the last 100 Years. It seems to have awakened great interest in cultural matters within a few days. Felwine Sarr and Bénédicte Savoy, two intellectuals and academics with different backgrounds, education and personalities with different professions, seem to have worked in great harmony for the good of Africa, Europe and the world.
One needs to watch both of them parrying questions on television to realize what luck the French president had in naming those two whom he rightly described as 'incontestable'. There was no ego contest but a concentration on the task which could define the future relationship between Africa and the Western world. That relationship has not been well in view of the colonial nature of the acquisition of African artefacts by European States. African artefacts were usually acquired through violence by way of- military violence- Maqdala, Ethiopia (1886), Kumasi, Ghana, (1874), Dahomey, Benin Republic (1834) and Benin, Nigeria (1897) Segou, Mali, (1890). Sometimes artefacts were acquired through so-called scientific missions such as the notorious Dakar-Djibouti Mission by the French, led by ethnologist, Marcel Griaule. The methods of that mission included intimidation, threat of violence, application of deception and straightforward stealing, violating all rules of decency in the presence of African chief and dignitaries.
Criticisms of the Sarr-Savoy report started pouring out even before the document had been officially presented to the French President and published. Exaggerated fears and alarms were expressed that French museums would soon be empty, not considering the number of artefacts in those museums or the number of artefacts that were recommended for restitution nor the time table and procedures proposed by Sarr and Savoy for restitution requests.
Most criticisms of the Sarr-Savoy report were basically a direct reflection of the belief or conviction by some people in Europe, that somehow Europeans, and in this case, the French, have a God-given right and duty and an inalienable right to keep African artefacts. Hence the swift and, in some cases, honest expression of horror at the thought that African artefacts, well-known to many, would soon be leaving Paris for Cotonou or Ouagadougou or Dakar; that Africans would soon be receiving those treasures that have recently been qualified by Europeans as world treasures or treasures of mankind. But do the critics realize that Africans are part of humanity and that we can also keep objects that belong to 'universalism' (whatever that may be) especially if they were produced by Africans? They ask, do Africans have any good and secure museums? Do they know how to look after those artefacts? Have they been trained in Paris or London for such a delicate work? Do they have enough funds? They never ask about who kept the artefacts before European armies with superior firing power came and stole them. Can anyone point out to us any country where the majority of artefacts have been looted and kept in foreign countries for hundred years and still has well-trained museum conservators and other personnel? Where would they train such personnel in sufficient quality and numbers? What will such personnel do when the African State has its precious treasures in foreign countries?
A British sociologist argued that Benin Kingdom (Nigeria) bought metals for the famous Benin bronzes from trade in slavery and so British Museum should retain the objects looted in 1897 and not return them. A very interesting argument coming from a British citizen. Is she aware of the role of Britain in starting, developing and ending the nefarious trade in human beings? Does she know who the victims of the trade were? Who benefited more from that wicked trade, Benin or Britain? Supposing we applied her line of thinking to Britain, what results would we have? Supposing we argue that Britain developed and produced objects from the proceeds of slavery, colonialism and imperialism, could we take all objects in Britain related to these terrible regimes? And what about the raw materials obtained through slavery and colonialism? This argument against returning the Benin bronzes to Benin, is surely absurd but if it is accepted in relation to Benin, it must also apply to Britain.
A German scholar has recently argued that among German collectors of African artefacts, some were against the colonial regime and collected artefacts with an Enlightenment intention and therefore should not be mixed with other collectors of African artefacts. But is the scholar aware that it was precisely the European Enlightenment that laid the allegedly scientific basis for European racism by putting Europeans at the top of the scale of human development and left Africans somewhere at the bottom of the scale? In any case, what difference does the Enlightenment intention make for Africans whose artefacts have been stolen by Germans and other Europeans? Would the Humboldt-Foundation now distinguish between objects taken by Enlightened Europeans and those taken by other racists?
The chairman of the Board of trustees of the British Museum is reported to have said his museum was not worried by restitutions so long as this did not affect their permanent collections because his museum was' uniquely placed
to tell stories about cross cultural influences. 'You can only do that if you have a global collection. (7)
The French newspapers at the time of the publication of the Sarr-Savoy report are full of comments on the report. The one criticism that was repeated often was that the rule of inalienability prevented restitution. What people should realize is that laws are made by human beings and if the laws are not working in accordance with elementary principles of morality and justice, they should be changed. Applying the law of the colonialist State to looted African artefacts will generally be favourable to that State. Most people will consider that a law that allows the colonialist to keep looted artefacts needs amendments or a way has to be found to avoid the application of that law to admittedly looted objects.
One interesting criticism was from a lawyer who vigorously protested that the authors did not extend their investigation to North African States even though the authors of the report had explained clearly what they understood to be the area the president had in mind when he requested them to study the question: former French colonies south of the Sahara. One writer wondered whether the idea that all artefacts taken without consent shall be returned, will also apply to a Reubens painting seized by the French from Belgium.
Another criticism, which I consider the lowest, was that the looted objects from Abomey are being returned to Benin even though the king of Abomey at that time had himself taken objects from others through conquest. A similar argument has been made by the director of the Victoria and Albert museum with respect to artefacts looted by the British at Maqdala, Ethiopia in 1860; He argued that the loot taken by the British army included objects that Emperor Tewodros II had seized from other African peoples. This sounds like a thief who has been caught stealing in a supermarket arguing that the manager of the shop may himself have stolen the item from another place!

Museum of Black Civilizations, Dakar, Senegal.
After an initial shock at the boldness of the proposals of the Sarr-Savoy report and the swiftness of the implementation of the recommendation concerning Benin, some museum directors have responded.
When Macron made his famous statement at Ouagadougou, we suggested there might be some resistance from the Musée du Quai Branly, not directly to the President of France but in the implementation of his policy.(8) To our greatest surprise and delight, the president of Musée du Quai Branly, turned out miraculously as a staunch supporter of the President's policy and we considered him as an ally for the restitution of African artefacts (9) Since the publication of the Sarr-Savoy report, he has declared that the report was not a collective work but that of two persons; that the report was a document on the perception of African youth and intelligentsia, born out of the frustration of colonialism and its consequences; he adds that the report was a bad answer to the courageous question posed by the President of the Republic; that they make out the African collections in western museums a totem of this suffering. Sarr and Savoy have answered these criticisms in an article in Le Monde (Dimanche 2-Lundi 3December 2018). They point out that Stephane Martin took part in many of their consultative meetings as did many officials from Musée du Quai Branly.
The statistics and descriptions of the African artefacts used in the report came from this museum and indeed, without the support of many staff from that museum the report could not have been prepared so quickly. Above all, the authors consulted and discussed issues with 150 specialists. Can Martin justifiably describe this as the work of only the two authors? Martin, like all of us, can have a different opinion on some issues but is he allowed to simply to disqualify the work of two brilliant professors, described by the president as 'deux incontestables, as a bad answer to a courageous question posed by the president of the republic? Did the president make a terrible mistake in his choice of those two academics? Martin must surely apologize.
Tristram Hunt, Director of the Victoria and Albert Museum, London, is rather subdued and even praises the report: 'this report rightly reinforces how we must be transparent about the origins and nature of our collection.'' But he also states: 'But for all their accompanying briefings that their conclusions do not imply a wholesale dispersal of African collections from Western institutions, that is, in fact, exactly what their report necessitates.' Hunt refers to the display on Magdala at his museums and long-term loans but, of course, does not mention that Ethiopia has rejected loans and is seeking restitution of some of the thousand objects the British army looted at Maqdala in 1868 (10)
Hartmut Dorgerloh, Director General, Humboldt Forum, is also very cautious:
'In their report, Benedicte Savoy and Felwine Sarr make a key contribution to the current debate. We will evaluate the report very carefully and discuss it with our international team of experts. Together with the Berlin museums, we will examine what these concrete proposals for French museums could mean for similar cases in the Berlin collections and for the Humboldt Forum.' (11)
Dorgerloh mentions provenance research which has become the slogan of some German museum officials and adds that looted art must always be returned. But this does not seem to be the case in many museums in Germany. Recently one museum in Hamburg discovered as a result of provenance research that 3 Benin bronzes were indeed part of the looted objects from 1897 but instead of returning them to Benin, passed them on to the Völkerkunde Museum in Hamburg, now Museum at Rothenbaumchaussee, that had already 196 looted Benin artefacts and could display them better!
Nicolas Thomas, Director, Museum of Archaeology and Anthropology, Cambridge, has some harsh criticism of Sarr-Savoy that are mainly a reflection of his opposition to restitution. After referring to Macro's statement at Ouagadougou, Thomas goes on: 'It might be anticipated that Felwine Sarr and Bénédicte Savoy, the academics the president commissioned to advise regarding the project, would offer a considered assessment of options. Their document is not that, but a manifesto for swift, wide-ranging and open-ended restitution.
Central to its rhetoric and logic is the proposition that collections from Africa are encompassed by the historical crime of colonialism. The works of art and artefacts that fill ethnographic museums were either literally looted, appropriated in the aftermath of military operations, or in their vision coercively obtained under circumstances of colonial subjection: it is not imaginable that peoples would surrender their heritage if they were truly free to retain it.' (12)
My reading of the report is that Sarr and Savoy had considered several alternatives and made choices that they patiently discussed. If there is a general impression from the report that there was much that was wrong with colonialism, most people would agree with the authors. Were they expected to present a false balance sheet that would paint colonial atrocities as harmless human errors?
Thomas goes on to criticise the authors of the report as not caring about what happens to the objects when they are returned: 'Entranced by the prospect of swift moral victory, its authors fail to think strategically or practically
In their absolutist view, what matters is that collections are returned, that objects cease to the property of the French government and become that of the African state of origin. They dismiss "museum anxieties" but appear indifferent as to what happens once material returns.' (13)
This is, of course, an unwarranted exaggeration, not considering the suggestions the authors make for cooperation between the African States and France in the three phases of transfer of artefacts. If what Thomas misses is neo-colonial attempts to control the future destiny and use of the returned objects, then he may have a point. But what then is the need for restitution if the European States and their museums are going to exercise neo-colonialist supervisory control? This is a manifestation of the abiding belief of many Westerners that they have a God-given duty and right to control forever Africans and their use of their resources including artefacts. In that respect, many museum directors act as the last controllers for colonialism and imperialism.
Thomas then surprisingly criticises the report for concentrating exclusively on Africa:
'The report—and indeed Macron's mission—is somewhat impoverished through a focus solely on Africa. If coming to terms with colonial legacies is so vital, it is strange that Oceania, among other regions, is not included. France is still a colonial power in the Pacific, and the very extensive collections from across that region raise related questions, while recent projects such as Quai Branly's 2013-14 Kanak exhibition point to the possibilities and power of co-curation and circulation'. (14)
I find it absolutely unacceptable that Thomas should criticise the report or Macron for concentrating on Africa. Is this what future science is going to be that when you are required to study and report on an issue in a specific geographical and political area, you spend part on your energy and efforts on other parts of the world? Are African problems not complicated enough? This kind of criticism is really mischievous and uncalled for. Perhaps the criticism springs from an old Western prejudice that Africa and Oceania are both primitive areas and should be treated together,
We miss from this choir of museum directors, the voice of Neil MacGregor who has of course retired from the British Museum but is a founding director of the Humboldt Forum and in many ways contributed to the ideas Western museum directors have about their role. (Whatever he writes is interesting even though we mostly disagree with him)
Another member of the museum directors all male choir, Hartwig Fischer, director of the British Museum that has 73,000 objects from sub-Saharan Africa, also sings from the same song-book that was enriched by Neil MacGregor, Phillipe de Montebello and James Cuno, warning us that to restitute a single looted African object would be opening Pandora's box and that the universal museum, fortified by the notorious Declaration of the Value and Importance of the universal museums (2000) would be considerably weakened. Fischer is reported in the New York Times to have stated that the restitution of 26 artefacts to Benin' does not change the policy of the British Museum, nor legislation in Great Britain' (Did anybody ever think so?) The British Museums trustees were open to all forms of cooperation, but the collections have to be preserved as whole. Fischer described the Sarr-Savoy report as 'a radical proposal'. We do not know in which sense Hartwig Fischer uses the word radical. In our opinion any study by university professors of such a problem is bound to be radical or an insufficient report full of compromises, not dictated by the evidence found. In that respect Felwine Sarr and Bénédicte Savoy, armed with statistics, delving into the history of the subject matter have come out with propositions that obviously disturb museum directors but that are dictated by the available facts. (15)
Herman Parzinger, President of the Prussian Heritage Foundation that controls the Humboldt Forum and a considerable number of cultural institutions in Germany, summarized in an article in the Frankfurter Allgemeine Zeitung the Sarr-Savoy report as follows:
'The authors believe that research on the provenance and scientific consideration of the biographies of the objects are superfluous' and added that
'the jargon of the report is dominated by an ideology of expiation and penitence, that does not do justice to the complexities of the subject matter. (16)
This is of course contrary to what we read in the report. Parzinger must know that Prof. Savoy has done a lot of work on provenance research long before many who are now so loud, heard of the word. Moreover, she left the advisory board of the Humboldt Forum because not much attention was paid to the histories of the objects to be displayed in the museum. Her departure from the Forum set in motion in Germany the debate on the colonial origins of the artefacts and the need to come to terms with the German colonial past.
What the authors of the Sarr-Savoy report have said was that where the history of the objects are already established, such as the objects seized by General Dodds in Dahomey,1892, there is no need to look further. The French are using well-established historical information. They are not pretending, as some do elsewhere, that we have no knowledge about artefacts that have been in Europe for more than a hundred years. There is for example, no need for provenance research on the Benin artefacts. Provenance research appears to be an excuse for not returning looted objects to the original owners. The Hamburg experience has demonstrated this beyond all reasonable doubt.
It is a pity that the President of the Prussian Cultural Heritage Foundation has tried to disqualify Prof Bénédicte Savoy in this way. She has more experience in provenance research than anyone I can think of. What about all the prizes she has won in Germany in the last ten or so years? To try to disqualify someone who has been described as "incontestable'' by President Macron and who is professor at Collège de France and at the Technical University, Berlin, is to question their judgement without any solid argument other than that one does not like her propositions on basis of available evidence. (17)
It was on the basis of her knowledge and publications that she was chosen to be on the Advisory Board of the Humboldt Forum. Does Herman Parzinger not know all this?
The unfounded arguments and the negative reactions` to the Sarr-Savoy report and the French announcement that 26 artefacts would be sent to Benin Republic, should be viewed against the recent discussions on the restitution of African artefacts and the positions taken by other European States.
Germany has answered Macron's call for restitution of African artefacts by the German Association of Museums issuing a guide on how to handle collections from colonial context. (18) The guidelines are not specifically aimed at restitution of African artefacts and indeed discourages restitution. Still some German officials present it as if it did deal with the issue. The Germans are busy revising those guidelines. At present there is no declared policy on this issue by the German government even though a group of scholars and activists have asked the German Chancellor Angela Markel to take a stand. (19)
The British Government does not seem to have any position on this and leaves it to the British Museum to deal with it. The museum holds about 9 million artefacts, mostly stolen. The Benin Dialogue Group consists of the following museums:
British Museum, London
Horniman Museum, London
Museum of Archaeology and Anthropology, University of Cambridge
Pitt Rivers Museum, University of Oxford
Humboldt Forum, Berlin
Museum am Rothenbaum, formerly Museum für Völkerkunde, Hamburg
Staatliche Ethnographische Sammlungen Sachsen, Leipzig and Dresden
Weltmuseum, formerly Völkerkunde Museum, Vienna,
Museum Volkenkunde, Leiden
Världskulturmuseerna, Stockholm.
The group has been discussing since 2010 what to do with the Benin Bronzes and has proposed establishing with Nigeria, an exhibition in Benin City where those museums holding looted Benin artefacts would lend Nigeria looted Benin artefacts to be displayed temporally. No one knows which artefacts would be borrowed by Nigeria nor the number. The British and their allies act as if Benin artefacts were the only ones they looted from Nigeria. So far, nothing has been said about the other Nigerian artefacts, e.g. Igbo of Ife objects. (20)
So far there has not been any recent public debate on restitution of African
Artefacts in Austria even though the World Museum holds some 37,000 African
Artefacts, many of them with contestable acquisitions. The museum has some
167 looted Benin artefacts. It seems the general feeling here is that the
discussion in the Benin Dialogue Group is sufficient. This is, of course, a wrong
assessment of the situation since the policy of President Macron on restitution
cannot be simply.
Belgium has not indicated any intention of returning the thousands of Congolese artefacts stolen under their cruel colonial system. The renovated Royal Museum for Central Africa at Tervuren, now called Africa Museum, would be-opening on December 8 with the same old looted Congolese artefacts despite claims for restitution by the Congolese and protest by scholars and activists in Belgium (21) Indeed, the king of Belgium decided not to attend the re-opening ceremony of the museum because of the restitution question. One must reflect on what it means when the king of a country refuses to attend such an event after 70million euros have been spent on renovation.
In view of the rather scandalous proposals of the Benin Dialogue Group to lend to Nigeria looted Nigerian artefacts and the stubbornness by the Belgian Africa Museum, it is not surprising that some react angrily to French proposals to restitute African artefacts.
By the time Nigeria sees any of the looting Benin bronzes she would be borrowing, her neighbour State, Benin Republic would have recovered fully and permanently, a certain number of looted artefacts from France. Nigerians may well want to do some thinking on a project which will be very difficult to sell to many Africans who see their great country humiliated by those who looted her artefacts.
In contrast to criticisms from some Western museum directors, the report by Sarr and Savoy is being celebrated in many European and African circles. The first person who approved of the Sarr-Savoy report was President Emmanuel Macron, who gave them the assignment. A few hours after the report was presented to him on Friday 23 November, he decided that 26 artefacts would be restituted to Benin Republic. If that is not an approval.
The report was well received in Chad:
"It would be a good thing for Chad to have all its collections in French museums. This could renew our exposure. This could break the monotony of our permanent exhibition.' said Philippe Adoum Gariam, the director of the National Museum in Chad. (22)
"Today it feels as if we're just a step away from recovering our history and being finally able to share it on the continent," Marie-Cecile Zinsou, a daughter of Benin's former prime minister and president of the Zinsou Art Foundation in Cotonou, told AFP. (23)
Same sentiments were expressed by Hamady Bocoum, director of the Museum of Black Civilization in Dakar, Senegal. Noting that the works under discussion were taken "in the context of colonisation and subordination", he said: "It's a good decision that reflects the march of history'. (24)
Senegal's Minister for Culture Abdou Latif Coulibaly stated
'We are ready to find solutions with France, but if 10,000 pieces are identified in the collections, we are asking for all 10,000,", on Tuesday, November 27, at a press conference in Dakar to announce the opening of the Musée des civilisations noires' (25).
A government spokesperson, in Abidjan, Sidi Touré, said in a statement that the Musée des civilisations in Abidjan had selected some 100 works and was ready to display them upon return. (26)
The government of Benin, through its Minister for Foreign Affairs, Aurélien Agbénonci. welcomed the decision of France to return 26 artefacts to Benin and expressed its appreciation for the determination of President Emmanuel Macron who fulfilled the promise he had made during his speech at Ouagadougo 28 November 2017. (27)
Prince Kum'a Ndumbe III, former Professor at Otto Suhr Institute, Free University of Berlin and Founder of Africavenir International has welcomed the report: "This is not just about the return of African art. When someone's stolen your soul, it's very difficult to survive as a people (28)
Didier Marcel Houénoudé, professor of history and director of the Institut National des métiers d'art, d'archéologie et de la culture, at the Universite d'Abomey-Calvi, has welcomed the conclusions of the Sarr-Savoy report adding that many citizens of Benin saw this as a victory and even more significant that this report which is favourable to restitution was followed by a decision by the French President Emmanuel Macron to restitute to Benin 26 objects from the invasion of Abomey by the French colonial army in 1892. ( 29)
Whatever may be said and done in the area of restitution of looted African artefacts by European States, the report by Felwine Sarr and Benedicte Savoy, entitled The Restitution of African Cultural Heritage: Toward a New Relational Ethics has by its rigorous scientific approach and wide coverage of important issues, set new standards that will be applied to future works in this area. Their statistics on the number of African artefacts, country by country, in France is a milestone for research in this area. This will be compared to the reluctance of many Western museums to give us statistics about African artefacts they hold.
We are surprised by the resistance of some Westerners to this report which in many ways proposes what Western States should have done long ago in accordance with United Nations/UNESCO resolutions which the General Assembly has since 1972 been passing, urging the return of looted artefacts to their country of origin. The West has in this area adopted a lawless attitude which is very difficult to understand especially as no one denies that most of the African artefacts in Western museums and homes have been looted or acquired under dubious circumstances. The Sarr-Savoy report offers once more a great opportunity to put African-European relations on a new footing other than on the basis of force and military conquest. But are the Western States and their museums listening? The baseless arguments we thought we had left behind us long ago are being repeated by persons who should know better. (30)

King's seat,Dahomey,now in musée du Quai Branly,to be returned to Benin Republic.
A. M. M'Bow, A Plea for the Return of an Irreplaceable Cultural Heritage to Those Who Created It.
'One of the most noble incarnations of a people's genius is its cultural heritage, built up over the centuries by the work of its architects, sculptors, painters, engravers, goldsmiths and all the creators of forms, who have contrived to give tangible expression to the many-sided beauty and uniqueness of that genius.
The vicissitudes of history have nevertheless robbed many peoples of a priceless portion of this inheritance in which their enduring identity finds its embodiment.
Architectural features, statues and friezes, monoliths, mosaics, pottery, enamels, masks and objects of jade, ivory and chased gold in fact everything which has been taken away, from monuments to handicrafts were more than decorations or ornamentation. They bore witness to a history, the history of a culture and of a nation whose spirit they perpetuated and renewed.
The peoples who were victims of this plunder, sometimes for hundreds of years, have not only been despoiled of irreplaceable masterpieces but also robbed of a memory which would doubtless have helped them to greater self-knowledge and would certainly have enabled others to understand them better.
Today, unbridled speculation, fanned by the prices prevailing in the art market, incites traffickers and plunderers to exploit local ignorance and take advantage of any connivance they find. In Africa, Latin America, Asia, Oceania and even in Europe, modern pirates with substantial resources, using modern techniques to satisfy their greed, spoil and rob archaeological sites almost before the scholars have excavated them.
The men and women of these countries have the right to recover these cultural assets which are part of their being'. A.-M. M'Bow, former Director-General, UNESCO, Paris. (31)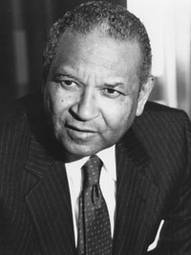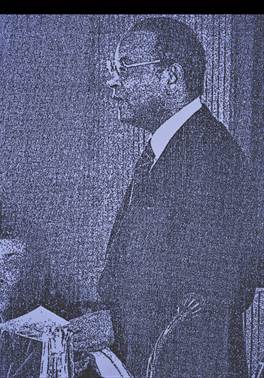 Amadou Mahtar M'Bow, one of Africa's greatest sons, former Director-General of UNESCO, was often in dispute with Western States for his insistence on abiding by principles. Photo on right shows M'Bow delivering his famous plea for the return of cultural heritage.

Commemorative head, Benin, Nigeria, looted in 1897, now in Musée du quai Branly, to be restituted to Nigeria.
Kwame Opoku
NOTES
1. Niyi Osundare, Africa's Memory: Horses of Memory, Ibadan, 1998, p. 43.
2. [PDF] K. Opoku, macron promises to return african artefacts held in - No Humboldt 21
www.no-humboldt21.de/wp-content/uploads/.../Opoku-MacronPromisesRestitution.pd...
3. The English version of the report can be seen at this address: http://restitutionreport2018.com/ The Sarr-Savoy report has been published as book in French, Restituer le patrimoine africain. Phillipe Rey/Seuil, Paris. 2018.
On the Heels of a Dramatic Restitution Report, France Is Returning 26 ...
https://news.artnet.com/.../macron-26-benin-bronzes-restitution-1...
French President Wants to Return Benin's Artifacts, But Will French ...
https://hyperallergic.com/.../french-president-wants-to-return-ben..
Restitution Report: museum directors respond | The Art Newspaper
theartnewspaper.com/.../restitution-report-museums-directors-res...
African Officials Respond to France's Restitution Report - The New ...
https://www.nytimes.com/.../africa-macron-report-restitution.html
French Report Recommends the Full Restitution of Looted African ...
https://www.smithsonianmag.com/.../french-report-recommends-f.
France to Return Benin Sculptures Following Groundbreaking Report ...
https://www.artandeducation.net/.../france-to-return-benin-sculpt...
France to Return Benin Sculptures Following Groundbreaking Report ...
https://www.artandeducation.net/.../france-to-return-benin-sculpt...
Restitutionsreport 2018 von Sarr und Savoy veröffentlicht - About Africa
https://www.about-africa.de/.../1064-restitutionsreport-2018-von-sarr-und-savoy-vero...
sarr savoy | Institute of Art and Law
https://ial.uk.com/tag/sarr-savoy/
Restitution von Raubkunst: Gebt sie zurück! - Kultur - Süddeutsche.de
https://www.sueddeutsche.de/.../restitution-von-raubkunst-gebt-sie-zurueck-1.4220674
Kolonialismusdebatte: Französischer Restitutionsbericht verschärft die ...
https://www.welt.de › Kultur
https://www.sueddeutsche.de/kultur/raubkunst-kolonialgeschichte-afrika-1.4227660
Remise du rapport Savoy/Sarr sur la restitution du patrimoine africain ...
https://www.elysee.fr/.../remise-du-rapport-savoy-sarr-sur-la-restit...
Bénédicte Savoy et Felwine Sarr : le rapport sur la restitution des ...
https://www.youtube.com/watch?v=L6itNo3Vmnk
Biens culturels: le rapport Savoy-Sarr évoque des restitutions - RFI
www.rfi.fr/.../20181121-biens-culturels-rapport-savoy-sarr-restit...
4. Michel Leiris, Afrique fantôme,1934, Gallimard. English version: Phantom Africa translated by Brent Hayes Edwards, Seagull Books, 2017, See also, K. Opoku, Who Is Afraid of Phantom Africa? - Modern Ghana
https://www.modernghana.com/.../who-is-afraid-of-phantom-afri...
5. See annex I below.
6. Annex II.
7. FT Weekend 24 November/25 November 2018, p.2.
8. K. Opoku, PDF] macron promises to return african artefacts held in - No Humboldt 21
www.no-humboldt21.de/.../Opoku-MacronPromisesRestitution.p..
9. K. Opoku, Musée Du Quai Branly As Ally in Quest for Restitution of African ...
https://www.modernghana.com/.../muse-du-quai-branly-as-ally-i...
10. Restitution Report: museum directors respond | The Art Newspaper
https://www.theartnewspaper.com/.../restitution-report-museums-...
Statements by the three museum directors are all reported here.
11. Ibid.
12. Ibid.
13. Ibid.
14. Ibid.,
An article by Nicolas Thomas under the provocative title 'Whose art is it anyway? in the Financial Times Weekend issue of 8 December/9December 2018 did not in any way improve his arguments and could he kindly refrain from describing all those who urge museums to return looted artefacts to their original owners as activists or campaigners, thereby reducing their academic qualifications and professional standing.
Trying to explain that not all objects in ethnological museums were stolen, Thomas refers to' European explorers, Christian missionaries, aristocratic travellers, traders and scientists, as well as colonial officials and colonial military'. Did Thomas read what Sarr and Savoy wrote in their report about objects brought by those categories of persons from Africa and why they should be viewed as taken away without the consent of the original owners? The section entitled Historical Forms of Dispossession deals with artefacts brought by those categories of persons. As for the scientists and their activities in the colonies, as far as regards their dubious methods of collecting artefacts in Africa, using intimidation, stealing and downright extortion, Thomas may wish to read Michel Leiris, Afrique fantômepublished by Gallimard in 1953 but only recently in English in 2017 as Phantom Africa, Seagull Books, in the excellent translation of Brent Hayes Edwards. See Who Is Afraid of Phantom Africa? - Modern Ghana https://www.modernghana.com/.../who-is-afraid-of-phantom-afri...
If people generally believe that most artefacts in ethnological museums were stolen, this is based on historical evidence that is there for all to see. This impression is also reinforced by the reaction of museum directors and officials who always react to requests for restitution by declaring that such demands are aimed at emptying the museums of their collections. This so-called flood gates theory has become an almost instinctive response of museum directors. It is nothing but the figment of the imagination of a museum director who dreams of waking up one morning to find that his museum is empty.
Thomas mentions that another misconception is that peoples who have their artefacts in the major museums want them back and mentions some individuals who have said the objects should remain where they are and do not want them back. Thomas argues like a typical museum director. Museums directors are well-known for deflecting issues by concentrating on some minor or side issues. No one is worried about those who prefer their looted artefacts to stay in the major museums such as British Museum. The present question that interests the majority of readers is will those who want their artefacts back get them? Will Angola, Benin, Burkina Faso, Chad, Côte d'Ivoire, Egypt, Ethiopia, Gabon, Ghana, Libya, Namibia, Nigeria, Senegal, and Tanzania, get back their looted artefacts in Western museums? That is the question.
15. Return of African Artifacts Sets a Tricky Precedent for Europe's Museums
https://www.nytimes.com/.../macron-report-restitution-precedent....
16. Hermann Parzinger in der FAZ: Kulturgüter aus Afrika: Zeitenwende oder Ablasshandel?
Parzinger: ″Wir brauchen moralische Maßstäbe″ | Kunst | DW ...
https://www.dw.com/de/parzinger-wir-brauchen-moralische-maßstäbe/a-46507016
Die späte Aufarbeitung des Kolonialismus - Stiftung Preußischer ...
www.preussischer-kulturbesitz.de/.../2018/.../die-spaete-aufarbeitung-des-kolonialism...
17. Eskalation am Humboldtforum: Moral und Kulturbesitz - Feuilleton – FAZ https://www.faz.net/.../eskalation-am-humboldtforum-moral-und-kulturbesitz-15123553... Eskalation am Humboldtforum: Moral und Kulturbesitz - Feuilleton - FAZ
https://www.faz.net/.../eskalation-am-humboldtforum-moral-und-kulturbesitz-15123553...
Bénédicte Savoy has been professor for History of Art History at the Technical University, Berlin, since 2009 and is a member of the Kulturstiftung des Bundes and holds the Chair for Modern Art History/Art History as Cultural History in Europe, XVIII-XX Centuries, at the Collège de France , the top French elite institution which has counted amongst its professors, inter alia, Raymond Aron, Roland Barthes, Henri Bergson, Pierre Bourdieu, Jean-Francois Champollion, Michel Foucault, Claude Lévi-Strauss, Jacques Monod, Paul Valery, etc. One does not enter this illustrious group of French intellectual giants without a solid evidence of intellectual solidity and worth.
Professor Savoy received in 2001 the Pierre Grappin Prize,
2009 the Walter de Gruyter-Prize of the Berlin-Brandenburgischen Akademie der Wissenschaften ,
2011 the Richard Hamann-Prize of Philipps-Universität Marburg for her outstanding scholarly achievements in Art history
2015 the Prize of the Academy of Berlin Prix de l'Académie de Berlin as well as the Prize for the Dissemination of the French language and French Literature of the Académie française .
2016 she was awarded a Gottfried-Wilhelm-Leibniz-Preis .
2016 she was elected to the Berlin-Brandenburgische Akademie der Wissenschaften
See Biography - Bénédicte Savoy - Cultural History of Artistic Heritage in ...
https://www.college-de-france.fr/...benedicte-savoy/Biography.ht...
'She has published widely on topics related to her three main fields of research, art and the transfer of culture in Europe in the 18th and 19th centuries, museum and collection history, and art theft and looted art. Her most important books include: Patrimoine annexé. Les biens culturels saisis par la France en Allemagne autour de 1800 (Paris, 2003), Nofretete, eine deutsch-französische Affäre, 1913‑1931 (Köln/Weimar/Wien, 2011), Vom Faustkeil zur Handgranate. Filmpropaganda für die Berliner Museen. 1934-1939 (Köln/Weimar/Wien, 2014), Tempel der Kunst. Die Geburt des öffentlichen Museums in Deutschland. 1701–1815(Köln, 2015), Dictionnaire des historiens de l'art allemands (with Michel Espagne) (Paris, 2010), Pariser Lehrjahre. Ein Lexikon zur Ausbildung deutscher Maler in Paris. Band 1: 1793-1843 and Band 2: 1844-1870 (with France Nerlich) (Berlin, 2013 and 2015), Les frères Humboldt. L'Europe de l'Esprit. Exhibition catalogue (with David Blankenstein) (Paris, 2014), Napoleon und Europa, Traum und Trauma. Exhibition catalogue (München, 2010), and Museumsvisionen. Der Wettbewerb zur Erweiterung der Berliner Museumsinsel 1883/84 (with Nikolaus Bernau, Hans-Dieter Nägelke) (Kiel, 2015)'.
18. K. Opoku, Brief comments on german guidelines on handling objects acquired in colonial contexts...
https://www.museumsbund.de/brief-comments-on-german-guidel...
19. Christian Kopp and Sururu Mboro, Open Letter: Restitution of cultural objects and human remains from Africa.
https://www.modernghana.com/.../open-letter-restitution-of-cultu...
20. Nigeria To Borrow Looted Nigerian Artefacts from Successors Of ...
https://www.modernghana.com/.../nigeria-to-borrow-looted-niger...
21. K. Opoku, Will Belgium Hear the Call for Restitution of Looted African Artefacts?
https://www.modernghana.com/.../will-belgium-hear-the-call-for-...
22. Chad: National Museum anxiously waiting to enrich its collections ...
www.tellerreport.com/.../--chad--national-museum-anxiously-wai.
23. Ibid.
24. Ibid.
25. Ibid., See also the television debate by Benin experts on the restitution by Macron
26. Africans cheer call for Macron to return treasures
https://www.mediterraneannews.net/news/258358538/africans-cheer-call-for-macron-to-return-treasures
27. https://hyperallergic.com/473480/senegal-and-ivory-coast-will-request-large-scale-return-of-artifacts-from-france/
28. Top coverage - Google News - Overview
https://news.google.com/.../CAAqOQgKIjNDQklTSURvSmMzUn...
29. Kum'a Ndumbe,
Prinz Kum'a Ndumbe III. - AfricAvenir International
www.africavenir.org/de/ueber-uns/prinz-kuma-ndumbe-iii.html
30. Le Monde Dimanche 2-Lundi 3Decembre 2018. P.22.
31. A. M. M'Bow, A Plea for the Return of an Irreplaceable Cultural Heritage to Those Who Created It, p.70, Lyndel V. Prott (ed.) Witnesses to History, A Compendium of Documents and Writings on the Return of Cultural Objects, UNESCO Publishing 2009.
M'Bow: A plea for the return of an irreplaceable cultural heritage to ...
https://translanth.hypotheses.org/ueber/mbow
[PDF] A Plea for the Return of an Irreplaceable Cultural Heritage to those ...
www.unesco.org/culture/laws/pdf/PealforReturn_DG_1978.pdf

Mother and child, Bamileke, by sculptor Kwayep, Cameroon, now in Musée du Quai Branly, Paris, France.
ANNEX I
AFRICAN ARTIFACTS HELD IN MUSÉE DU QUAI BRANLY, PARIS.


From Felwine Sarr and Benedicte Savoy, The Restitution of African Cultural Heritage. Toward a New Relational Ethics.2018

Felwine Sarr and Bénédicte Savoy in the courtyard of Collège de France, Paris, where they prepared their famous ground-breaking report on restitution of African cultural heritage,2018. Africa is forever grateful.
ANNEX II
LIST OF OBJECTS THAT MAY BE RESTITUTED IN PHASE 1
1. Benin. The royal statues and regalia from Benin which Benin has been asking for a long time, including, Bochio statue in the image of King Ghezo
Two other anthro-zoomorphic statues, royal doors from Abomey Palace, a royal stool, sculpture dedicated to Gou, Throne of King Glele, and the throne of king Ghezo.
2. Senegal
Spoils of war at Ségou, namely,
Sabre of El Hadj Omar Tall- Musée de l' Armée
Objects in Musée d'histoire naturelle de Havre,
Necklaces, pendants, pearls and medallions- Quai Branly.
3. Nigeria
Pieces from the punitive expedition of 1897
Relief plaque-Quai Branly,
Ivory tusk-Quai Branly,
Commemorative head,
Relief plaque,
Commemorative head.
4. Ethiopia
Paintings of the Abba Antonius Church-Musée du Quai Branly
collected during the Dakar-Djibouti Mission in 1932.
5. Mali
Pieces collected during the Labouret Mission (1932), Dakar-Djibouti Mission (1931-1933), Sahara-Sudan (19350 and Niger-Lake Iro (1938-1939).
Zoomorphic mask ciwara kun
Mask and bust of a young,
Anthropomorphic mask Satimbe,
Mother of masks Imina
Composite sacred object, Boli,
Mask sim,
Mask Sim Kalama Nangala Institut d'Ethnologie de Universite de Strasbourg.
6. Cameroon
Seat of a king Collected' in Cameroon within the framework of the Henri Labouret Mission in 1934