Nigerian sentenced for stealing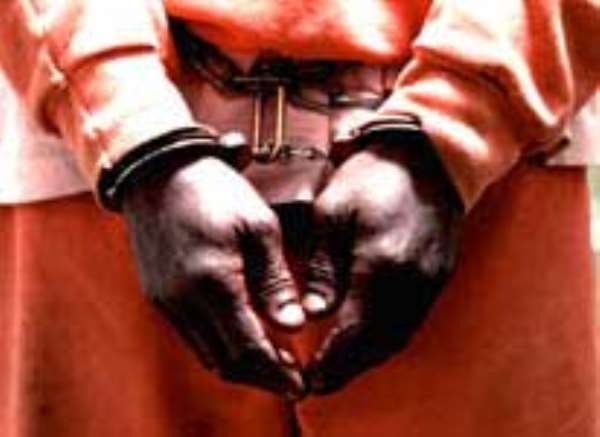 Kumasi, Nov 15, GNA - A 21-year-old Nigerian, Kenneth Mbisike, was on Monday sentenced to eight years imprisonment in hard labour by a Kumasi circuit court for stealing 65 million cedis belonging to a businessman.
Fifty-five million cedis out of the amount have so far been retrieved and given back to the owner.
Mbisike, who was charged on two counts of unlawful entry and stealing, pleaded not guilty with the explanation that he stole the money because he was hungry.
Prosecuting, Police Chief Inspector Kuffour Boateng told the court that on November 9, the complainant, Mr Yaw Mensah, withdrew the money from the bank and kept it under the seat of his vehicle in a black carrier bag.
Mr Mensah, who was driving through the high street of Bantama, a suburb of Kumasi, parked his car and had a chat with his sister at a drinking spot.
After the conversation he tried in vain to move his car and was stunned when he realized that the tyres of his car had been pinned onto the street by nails.
This enabled the accused to gain entry into the vehicle but he did not realize people were watching him and they raised the alarm when he attempted to remove the money. He took to his heels with the money but he was chased and was arrested after he had dropped some of the money.