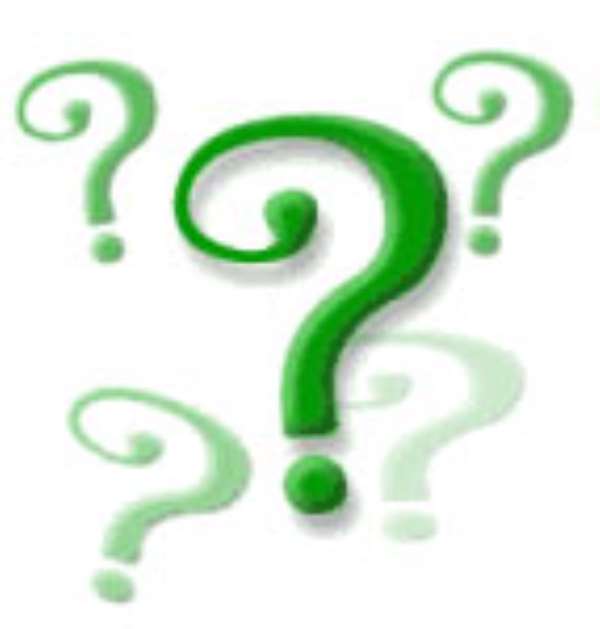 WHOEVER IS nominated by the President for the position of the Chief Executive Officer of the Kumasi Metropolitan Assembly (KMA) will surely have a problem on his hand.
The nominee should be able to raise enough funds to buy his way through or forget the aspiration of becoming a mayor of Kumasi.
"Moneycracy" said to be the use of money to influence the decision of a group is reportedly rearing its ugly head in the body politics of the KMA.
Like it or not, the nominee will have to raise close to an all-inclusive half a billion cedis to have his nomination confirmed by the 86-member house.
The Chronicle intelligence at the Assembly indicated that each member of the Assembly would take not less than ¢5 million to approve the appointment of the President's nominee.
Rumours doing the rounds in the metropolis point to the long absence of a mayor, which makes the condition more demanding.
It is also to make up for the loss of sitting allowances, which would have accrued if the Assembly sat occasionally but had eluded them.
It is believed that though sacrificial in nature the assembly members had lost in terms of money.
Nana Kofi Senyah, Presiding member of KMA has, however, debunked the rumours, saying that is not the position of the assembly.
"It could be the stand of some members but that would not be fair for any member to go to that extent and demand that much in exercising his civic duty," he said. He said, "We are hoping that a practical person who can champion development of Kumasi is nominated."
The Assembly member for Nsuase electoral area at Adum in Kumasi, Mr. Alfred Owusu alias Abacha, said it is not the practice at KMA.
According to him, assembly members work in groups and members relate to each according to what a particular group stands for.
He said it was alleged that previously aspirants used to influence the difficult ones when it comes to taking a stand.
Abacha, who condemned the practice, did not rule out any vote buying by aspirants.
Meanwhile, eight persons who are fervently lobbying for the post are sitting on thorns patiently waiting for the President to nominate them for the post.
These are Nana Akwasi Agyeman, Mr. Joe Appiah, Captain (rtd) Felix Antwi, Mr. Anthony Obiri-Yeboah, Mrs. Patricia Appiagyei, Dr. Edward Prempeh, Mr. Osei Assibey Antwi and one Dr. Andoh.