Paying Just Gh₵400,000 To Lead The Biggest Party In the Country Is Fair – Deputy Secretary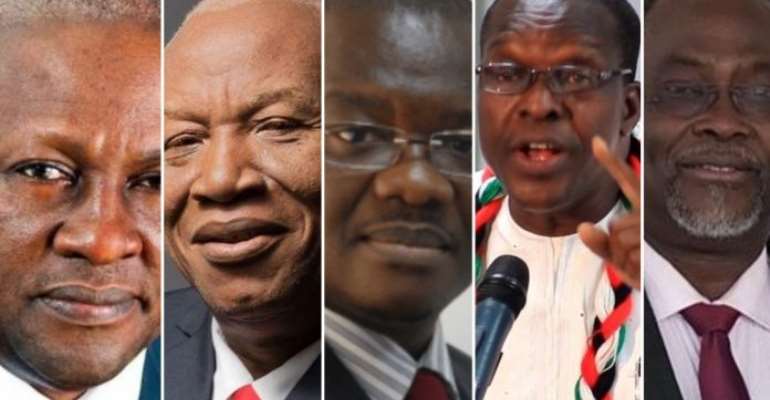 Deputy General Secretary for the National Democratic Congress (NDC) Peter Boamah Otokunor has disclosed that paying Gh₵400,000 to be given the opportunity to stand for elections and to be elected to lead the biggest political party in the country as flag bearer is fair and not out of place.
His comments comes on the back of concerns raised after the main opposition announced yesterday that male flag bearer aspirants are to pay a huge sum of GHS 400,000.
At a National Executive Committee (NEC) meeting on Thursday, 29 November at the party's headquarters in Accra, General Secretary Johnson Asiedu Nketia revealed that all male flag bearer aspirants are expected to pay GHS 400,000 while female flag bearer aspirants are to pay GH₵200,000 and persons with disability aspiring to the same position are to pay GH₵150,000.
In an interview on Class FM yesterday evening, Mr. Peter Boamah Otokunor defended the sum that many have described as gargantuan and exorbitant. According to him, having the position as the flag bearer of the NDC is unique and therefore demanding such amount is not wrong.
Despite that stance he also attributed the sum to economic hardships in the country which has been the hand work of the ruling New Patriotic Party (NPP). He believes they will have to spend a lot of money to organize the elections which will be conducting in all 375 constituencies in the country. Hence another reason to charge more from the flag bearer aspirants
"Its GH₵400,000 cedis only and more importantly so because we are electing a flag bearer to lead the biggest political party in this country into an election and if you look at how the economic situation has shortened up, the kind of economic hardship that we are going through and the price hike, organizing elections has equally been affected and for that matter if we are going to go into such an all-important elections then there will be the need to raise enough to meet the financial demands of the organization of the elections", the Deputy General Secretary shared.
He continued the NDC's philosophy is social democracy and the principles that appear under social democracy is that they tax the high class in society to help the vulnerable in society. Therefore what they are doing now is also in line with the principles of the party.
Meanwhile the party has set January 19, 2019 for its Presidential primaries.
Eric Nana Yaw Kwafo
Journalist