Crime Comes Calling; The Aftermath Of Menzgold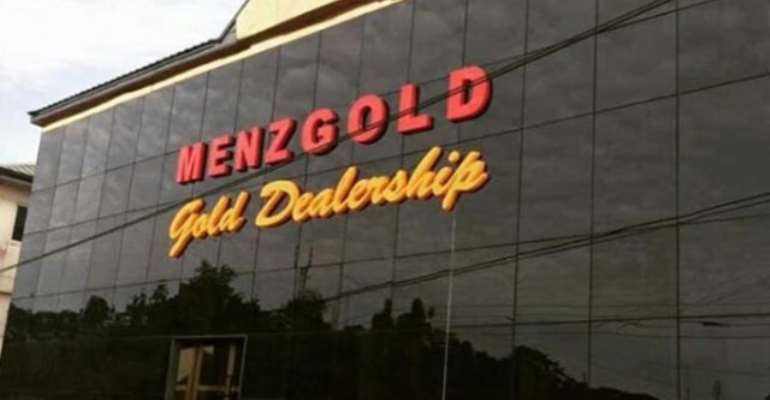 Most Ghanaians are aware of what has happened in the banking sector lately. Of particular interest is the way in which MenzGold, once considered non-party to the monetary difficulties got entangled in the web of monies and has allegedly filed for bankruptcy which has been denied.
(https://www.ghanaweb.com/GhanaHomePage/NewsArchive/We-ve-not-filed-for-Bankruptcy-Menzgold-692299) I could run through all the social impacts that is as a result of the ripple effect of the MenzGold's fall.
Let us focus on the crime aspect. yeah, that is where my genes get excited, not because I like that crimes happen but the fact that in Ghana we really don't pay attention to the linkages between events. Follow the Math; a woman in Central Market of Kumasi has gone for a loan from a bank. She added her savings to that amount and deposited it at MenzGold for the lucrative 10% interest per month.
After enjoying the interest for about 3 months, the BoG and SEC have managed to collapse MenzGold, at least that is how people think. She has to go to sleep every night thinking about how to pay the outstanding loan even as the stock of her textile store dwindles without replacement.
On 7th June, 2013 we brought in experts from the USA to help unravel the causes of our market fires. What most of the populace didn't hear about was that the fires were reported to be mostly arson-related. Funny enough, all they did was to consult our own experts whom our governments don't respect and confirm their very reports. (http://www.ghananewsagency.org/social/american-experts-to-help-determine-cause-of-fires-president-mahama-60824)
By November 2018 when the real effects of MenzGold's collapse is hitting the likes of the woman I describe, the fires in our markets may be back. The rains would have stopped, our dry season will be here somehow and you will get journos who know nothing about fires to blame an innocent "Chinchinga" seller. He gets to bae the crimes of those who burn these markets so they don't have to repay their loans.
If we have any properly resourced research department at our national security HQs, the data of all affected clients of MenzGold should be up for analysis. I call is it predictive forensics. After all, what will be looking for is MOTIVE in such crimes to narrow in on our potential criminals. Our market fires may be back. Are we ready should this crime come calling?
God bless Ghana!
Thank you for reading. Share your views and critique with me.