Ablekuma Residents Arrested Following Bad Road Demonstration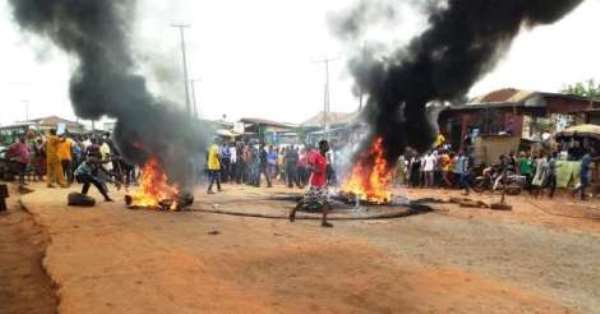 Some residents of Ablekuma Manhean are currently in the grip of the Police for partaking in Monday's demonstration over the bad state of roads in the community.
Drivers and residents of Ablekuma, Manheam and Nsakina, all in the Ga West District, took to the streets on Monday to put pressure on government to fix the bad road network in the aforementioned communities.
They blocked the main roads and burnt car tyres in the middle of the road, in a bid to register their displeasure with the current state of affairs.
The aggrieved residents also made sure that the fire from the burning tyres was not doused, to the extent of holding their own against the Ghana National Fire Service.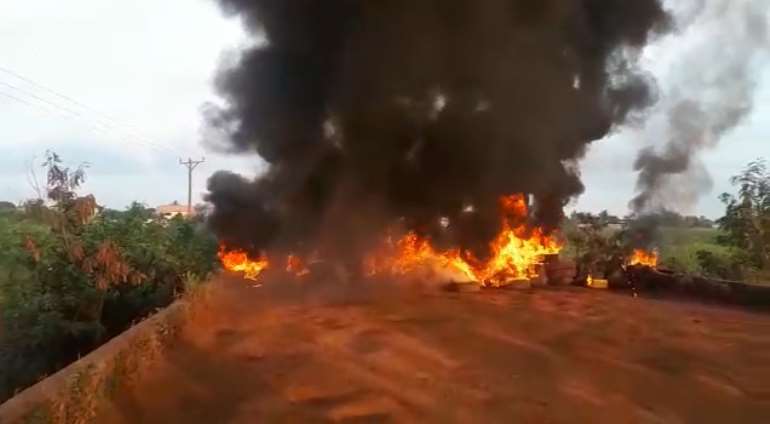 Some of the residents, though, currently find themselves in trouble with the Police for going on with the exercise without seeking permission.
The Accra Regional Police Commander, DCOP Patrick Adusei Sarpong, has confirmed that some of the demonstrators have been arrested.
According to him, the demonstrators fell foul of the public order act and are therefore liable for not getting permission before going on with the demonstration.
'Anybody who is part of the demonstration, this thing they have done, because they have no permission to do it, [they] have fallen foul of the public order act and therefore whoever took part in it, whether unidentified must be arrested. Some people have been arrested. We have taken them to the station, we'll take statements from them and see what to do next,' DCOP Adusei Sarpong told Accra-based Citi FM.
Meanwhile, the residents are unwilling to back down and have threatened to continue demonstrating until the government attends to their needs by fixing the roads.