Morocco extradited Saudi national in 2015 on Interpol warrant: source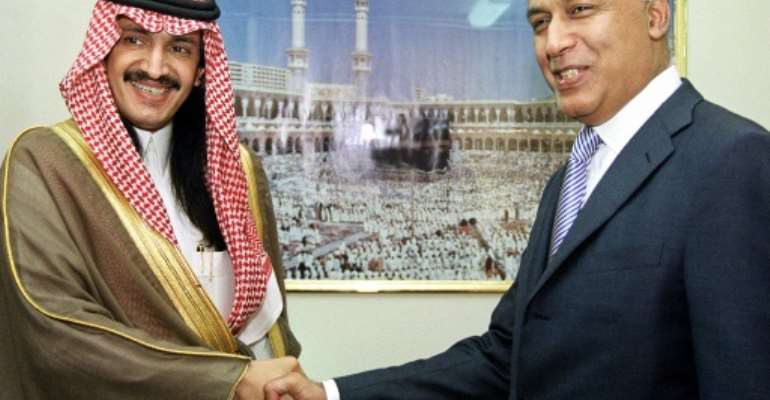 A Saudi official "wanted by Interpol" was arrested in Morocco and extradited in 2015 "in full compliance with the law", an unnamed government source said Friday.
The comments came as the diplomatic fallout continued over the disappearance of Saudi journalist Jamal Khashoggi, who has not been seen since he entered the Saudi consulate in Istanbul on October 2.
Turki bin Bandar bin Mohamed bin Abderrahmane al-Saud was arrested at Casablanca Airport on November 11, 2015 on his way to Paris on an "international warrant issued (the same day) by Riyadh for disrupting public order via the internet and financial crimes", the source said.
Bin Bandar, a former high-ranking Saudi police officer, was extradited to Saudi Arabia the next day "in compliance with legal provisions", the same Moroccan government source said, requesting anonymity.
French President Emmanuel Macron said on Friday that journalist Khashoggi's disappearance was "very serious", and called for an investigation to yield "complete clarity" on what happened to him.
The government source in Rabat denied that bin Bandar's deportation three years ago amounted to an extradition of convenience, as alleged by the French newspaper Le Monde, which on Thursday published an article entitled "the disappearance of Saudi dissidents".
The article said bin Bandar had come into conflict with the Saudi royal family over a land dispute and that he had "posted videos on YouTube calling for reforms".
The former police official was "discreetly arrested in Morocco by local authorities, then transferred to Saudi Arabia", the newspaper said.
Britain's Guardian newspaper has reported that bin Bandar had requested asylum in France. It cited friends as saying he had disappeared in 2015.
Morocco's justice ministry said on Friday that it follows due legal process in extradition cases.
"Morocco wishes to recall that all acts of extradition are based on a court decision, in accordance with international procedures and in full compliance with national legislation," the ministry said in a statement.