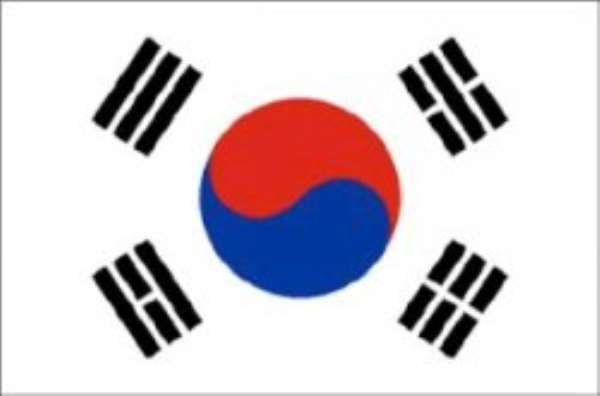 Since its inception in June 2004, the Ghanaian Community Union in Seoul has been an umbrella for Ghanaians within the peninsula. This union was formed to integrate all Ghanaians living in Seoul as well to disseminate important information to its members and the public at large. Stretching from different regions and branches across Korea, unity and togetherness has improved among Ghanaians in Korea complementing the motto of the union; Unity for peace and prosperity.
The union is currently preparing for its first state of the Union?s Address in November this year. An interview with the Chairman of the Union, Mr. Clint Jojo Dines, exposed that the union has also been mediating and arbitrating problems between Ghanaians in the vicinity with the utmost assistance from the Ghanaian Consulate in Korea. He also commented on the reluctance of most Ghanaians to register with the union because they only plan on staying for a short time however, in reality many end up living in the country for more than three years on average .This mentality persists to swivel even though some people have made Korea their permanent home of residence.
Mr. Dines also expressed his solemn condolences to the families of two Ghanaians who were recently electrocuted in Korea in different companies and at different occasions within the past three months. The victims were the Late_____Kumi, a native of Pene in the Eastern Region and Late Clement Kwaku Takyi, a native of Abesim, Sunyani. On the other hand, he was pleased with the union?s and the Ghanaian Consulate?s effort to obtain a considerable compensation for their families as well as sending their bodies home for a traditional ceremony which had on no account happened in the history of Ghanaians in Korea.
As a final point, he encouraged all Ghanaians in Ghana and abroad to be part of a community union, not only because they have been a victim of a circumstance and they are seeking aid but also to associate with the people within their environs to promote unity and our culture.