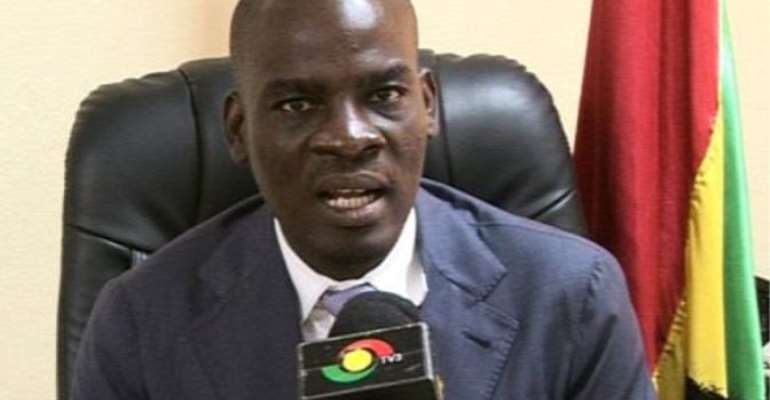 The National Democratic Congress (NDC) minority in parliament has warned the inspector-general of police and for that matter the Ghana Police Service that they will resist any attempt by the police to intimidate NDC MPs on some 'frivolous' issues.
The Minority Leader, Haruna Iddrisu, gave the warning yesterday in parliament after the police were said to have gone to the house of the NDC MP for Asutifi South, Collins Dauda, on Tuesday in Accra to effect his arrest for allegedly sending 'macho' men to his constituency in the Brong-Ahafo Region to intimidate and prevent new voters from being registered under the electoral commission's limited registration exercise in the constituency.
The minority leader fumed at the 'Rambo-style' of arrest of the NDC MP who ought to have been accorded his parliamentary immunity and privileges as captured under the 1992 Constitution.
"We know we are all not above the law but the constitution gives some form of privileges and immunity to MPs and therefore those privileges ought to be respected by the law enforcement agencies," Haruna Iddrisu said, adding that "the minority members of parliament will not allow themselves to be intimidated by the police".
"We are not cowards and that should be made clear," the minority leader stated. He therefore asked the police to stop any planned harassment of the minority members because such attempt would be fiercely resisted.
He wondered why members of the vigilante groups of the ruling New Patriotic Party (NPP) who went to scandalize the court by attacking judges are still walking as free people.
On the floor of the House, the Speaker Prof. Mike Oquaye also condemned the police action and said that if the police wanted to interrogate any member of parliament there were processes to follow.
He said the speaker needs to be informed formally through a correspondence and then the leadership would also be informed about the intention of the police to invite an MP for interrogation before the MP could be released for such interrogation.
"We don't want any Rambo-style of arrest of MPs by the police," the speaker added.
By Thomas Fosu Jnr