Suhuyini Says Gov't Has Mismanaged Fiscal Stabilization Levy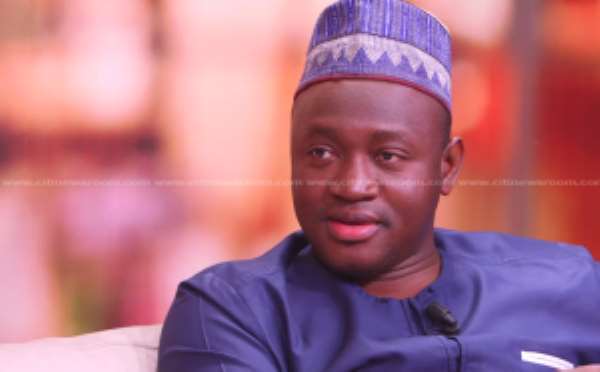 MP for Tamale North, Alhassan Suhuyini has attributed some of the current economic struggles to what he said was the New Patriotic Party (NPP) government's mismanagement of the National Fiscal Stabilization Levy.
"The stabilization levy that was introduced to be used to regulate the market to the advantage of the consumer. This government has mismanaged that levy; the application of that levy, and I think that is why we have this problem," the National Democratic Congress MP stated on The Big Issue.
The price of fuel and the depreciation of the cedi have become major points of criticism of the Akufo-Addo government.
In the past couple of weeks, some banks were selling a dollar for GHc4.67 while some forex bureaux were selling at GHc 5 to a dollar.
Fuel prices also went as high as GHc5 per litre, with some attributing the rise to the weakening cedi.
Mr. Suhuyini recalled that at some point, the levy was to aid in storing up strategic fuel stock.
"Farm tanks were supposed to have been constructed around the country so that as we enjoy that windfall at the time, we would have some stock available for times like this. But this government has mismanaged and misapplied that levy that today, it has no impact on the consumer," the NDC MP stated.
Mr. Suhuyini also maintained that the NPP "has no excuse than to make life better."
This is because conditions are better than when the NDC was struggling with power crisis and rising fuel prices on the world market.
"The only reason Ghanaians are paying more for fuel and the cedi is depreciating, is because of super incompetence and a gluttonous government that does not seem to care about the plight of the people; if I am going by that theory."
Other than that, he said the NPP should "concede that, for example, they talk too much; they promise too much and I am sure they are afraid of being seen as dishonest and that is whey they are stubbornly driving us towards what I see is another ditch."
About the National Fiscal Stabilisation Levy
The National Fiscal Stabilisation Levy (NFSL), introduced in 2013, was among others to support the economy to put government's fiscal plans at the time on the right footing in light of negative externalities.
The levy is to be paid by financial institutions, insurance companies as well as companies providing mining support services.
Per the law that introduced the NFSL, a sunset clause stated for it to be scrapped in 2015.
The NSFL was expected to lapse in 2017.
However, due to the Government's commitment to key social programs, it decided to extend both levies to 2019.