Kwame A Plus,The Loose Talk Is Too Much!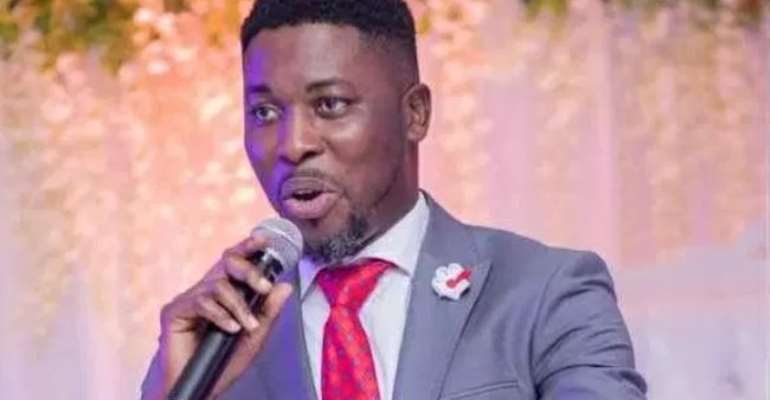 Kwame A Plus you are talking too much of late, what's your problem at all? I have been reading some comments from your side of late from the Internet and I must call a spade a spade. "You are not the only person who voted or campaigned for the NPP". Get your facts well before you talk and stop the hearsay analysis you have been doing.
The NPP government have done alot in this few months in terms of job creation, agriculture, governance, energy, education, security etc.* (ie;Springs and Bolts company limited under the 1D1F at Asokwa in Ashanti Region, Retooling the Ghana Police Service, Nabco etc)
*In February 2018, according to a report by citifmonline.com on a statement by Imani Ghana, Nana Addo Dankwa Akufo-Addo government has performed greatly in this short time.* Again the recent ratings by Standard and Poor rating agency from B- to a solid B with a stable outlook is a confirmation that we are building fundamentals of the economy in the right direction.
If you listen to the critics you will miss the following facts about the economy. The economic growth has more than doubled from its 2016 level from 3.7% to 8.5%, the agricultural growth is trending upward and industry growth rose from a negative half percent to 17.7% at the end of 2017. inflation has reduced to 9.9% and the treasury bill rates have declined tremendously. The country's debt to GDP ratio has also declined from 73% to 64.4%. Inflation continues to decline just slightly below 10% at 9.9%. The interest rate of the 91-day treasury bills are also on the decline. Our trade position has strengthened significantly and our gross international reserves now cover 3.9 months of imports. The debt to GDP ratio has declined from 73% in 2016 to 64.4% in June 2018. We are striving for a low and stable inflation rate.
*NB;* H.E Nana Addo Dankwa Akufo-Addo's administration is not only about Free Shs, in fact more than half of our campaign promises have been fulfilled if you care to know.
In terms of increase in fuel prices and reduction the NPP government has done tremendously well, in 2014 a bill which was passed under a certificate of urgency amended the special petroleum tax act, 2014 (Act 879) and provided for a change from an ad valorem rate to a specific tax rate on selected petroleum products. Since the NPP party assumed office it had reduced the Special Petroleum Tax from 17.5 to 15 percent and now reduced it further to 13 percent, bringing the total reduction to 4.5 percent.
During the time of H.E John Mahama he stated if we can't buy fuel we can walk but is not like Nana Addo Dankwa Akufo-Addo who is not arrogant but rather encouraging us to be patient he will try his best to cut down cost
NPP in opposition had criticised the bill because while crude oil prices were going down on the international market, we were paying more. The two major determinants of fuel prices are the Dollar & international price of crude, indeed tax can be added but it a minor determinant, The fuel prices are going up in the international market yet Ghana is selling at a cheaper price because of the Good management by the Economic management team led by Dr.Alhaji Bawumia, Fuel prices would have gone up more than this if the NDC had been in power.
I quite remember in December 2015, the government(NDC) introduced a 27% tax increment on fuel prices following the passage of the Energy Sector Levy Bill into an Act by Parliament, the then government told Ghanaians if we can't afford fuel we should go in for *"trotro"*
The government does not benefit from price hikes, nor is it interested in inflicting hardship on Ghanaians.
Kwame A Plus be reassured that this economy is in good hands, We are not yet there but I can tell you on record we are on course.
*THE WORST NPP GOVERNMENT IS WAY BETTER THAN THE BEST NDC GOVERNMENT*
David Antwi Boasiako
(Executive Member Youth For Accountable Governance/Communicator/Youth Activist/Secretary Tescon - Gcuc)