ModernGhana Has No Connection With ISIS, JIHAD Operatives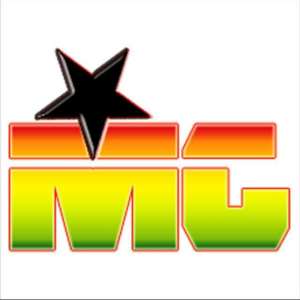 The attention of ModernGhana has been drawn to a deliberate attempt by certain individuals based in India seeking to tarnish the image of our Online Editor, William Nana Beeko and our team of reporters.
The malicious reportage titled: "ISIS Promoter Modernghana.com website attacking UN and Other websites" (https://www.timesofassam.com/international/isis-promoter-modernghana-com-website-attacking-un-and-other-websites/) by an Indian based website, Times of Assam, dated September 1, 2018 is accusing ModernGhana and the Online Editor including all reporters as promoters and handlers of Islamic State of Iraq and Syria (ISIS) and Jihad in Ghana.
The preposterous report making the rounds on social media is a palpable falsehood, baseless, senseless, ill-conceived, hatched and well-calculated by certain groups of people pursuing an agenda to destroy our hard-earned reputation as a media organization with 14 years of solid record.
It is a ploy by non-charlatans to ruin the long-standing relationship between Ghana and the Republic of India by attempting to defame our Ghanaian mission in India and other countries as being conduits for connecting and establishing ISIS base in Ghana in exchange for financial favours.
We, therefore, describe the report as bogus, fictitious and mudslinging, and hereby appeal to our discerning readers locally and internationally to disregard and treat it with the contempt it deserves.
Our Editor, William Nana Beeko is the Ghana Chapter Organizer for the West African Journalists Against Money Laundering and Terrorist Financing formed by the ECOWAS agency Intergovernmental Action Group Against Money Laundering and Terrorist Financing (GIABA) as far back as 2010. He has been involved in various Campaigns kicking against terrorism across Nigeria, Sierra Leone, Senegal, Gambia among others.
As a matter of fact, our reporters have even written very recent articles and stories against terrorism, terrorism financing and money laundering in Ghana and Africa.
We also want to state unequivocally that ModernGhana has no connection, link, dealing with ISIS, Jihadist or any Islamic militant group for any financial gains or favour and deny the possibility of same as purported by the fake report.
Our professional team of reporters are well-known in the inky fraternity with solid background. They are highly trained journalists with good credentials with very clean bill of health. They have exhibited high level of integrity and ethical conduct in their professional duties.
The allegation that our members operate with fake names and identities is laughable and untrue. Any active practitioner in the Ghanaian media can attest to the fact that those names and images are true and credible. Infact, our team is among the very few journalists in Ghana whose true identity can easily be traced on the website par excellence without any hidden agenda.
Our Online Editor and reporters have strong Christian faith with high moral standards and have not in any point in life cross path with ISIS or Jihadist group either to lure or recruit innocent young Ghanaians for/into ISIS as purported.
Therefore, the allegation that our Online Editor is a master cyber criminal and definitely has the ulterior agenda of complying with the desires of ISIS or ISI or both, against a hefty amount of cash is unfounded.
ModernGhana is an open platform for sharing ideas and opinions hence nothing can influence us to silence or Blacklist writers who meet our standards.
ModernGhana is a popular news website with an excellent track record for the very best in providing the reading public with up-to-the-minute happenings around the whole of Ghana and beyond. The Modern Ghana Homepage is Ghana's leading general news and information destination online. Modernghana.com integrates credible Ghanaian content and perspectives from all over the world. We, therefore, open our doors to all manner of persons or group irrespective of their religion, location and political status. Because of our strong global presence we receive over 1000s stories and articles from people, groups or organisations daily from different countries for publication provided they have passed our editorial test.
We are content providers and therefore difficult for anybody to fathom how the publishing of articles from people who share their independent opinion about a particular religion or Islamic belief be described as promotion of ISIS and Jihadist especially in a democratic country that is strongly admired for its press freedom.
It is erroneous to say that our Online Editor is extremely dubious individual picking up names of some individuals who aren't in the society and might have been writing articles using those names to fit the purpose of his patrons – ISIS and ISI.
Our name better reflects what this site is - and always has been - the Web site of a modern Ghana. Since our full establishment in August 2005, we have brought the news and information to all Ghanaians and to a large and growing online audience. The company has 13-years experience in serving as the ultimate news and information website with an average of over 90 million visitors and readers monthly. For this reason, we will not yield to any dangerous group and demands by any Islamic militants whose existence will pose a national security threat to this country.
Our team has been very professional and conscientious with the kind of information they churn out to our reading public in order not to undermine the stable political atmosphere and peaceful coexistence we enjoy among the different tribes and religion jealously admired by our peers.
Also, the allegation that ModernGhana is run and funded by ISIS is a figment of imagination. The company is owned by a Ghanaian based in Holland, who has other conglomerates in Nigeria. ModernGhana is managed by Ghanaian journalists and workers whose families and relations are residing in Ghana.
Again, our source of funding, just like any other website is purely adverts and advertorials. We also generate revenues from the promotional (PR) services we provide to individuals and commercial entities.
Also, the allegation that since 2014, ModernGhana has been serving the purpose of ISIS and other jihadist outfits in the African continent with the sole agenda of spreading jihad or radical Islamic terrorism is baseless. Just as we indicated earlier, ModernGhana has become the platform with strong global reach for individuals, professionals, academicians, religious activists, and political leaders to express their independent views and opinion on subjects once they meet our editorial policy. We do not discriminate against any religion or group irrespective of our opposing views as journalists.
We want to set the Records right that some faceless officials from India contacted ModernGhana regarding some articles authored by individuals columnists on ModernGhana. They wanted the said articles pulled down completely without any convincing explanations. They also requested for the blacklisting of some writers who are also columnists here on ModernGhana. All these were turned down hence their desperation to go dirty and unleash series of concocted lies.
They later kept mounting pressure from all angles in order to get the Online Editor to pull down the said articles but their request was turned down. These individuals are clearly axe grinders who are hiding behind Timesofassam.com to destroy the reputation we have built for so many years.
For the avoidance of doubt, ModernGhana has over the past years promoted and supported Indian businesses, schools, and projects undertaken by the Indian High Commission in Ghana.
We urge everyone to ignore any of such publications being circulated across all social media.
Signed
William Nana Beeko
Editor-In-Chief
ModernGhana.com