NDC WR: Big Aidoo defeated, Nana Toku elected Chairman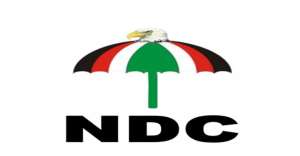 With an overwhelming 123 votes difference, former party Chairman of the Western Region branch of the National Democratic Congress, Nana Toku on Saturday, September 1, 2018, overthrew incumbent chair, Michael Aidoo [a.k.a Big Aidoo], at the Delegates conference held at Sefwi Wiaso- Datano.
Nana Toku, Chairman-Elect polled a total of 469 votes whiles defeated Michael Aidoo had 346 of the total valid votes.
This would be the second time Nana Toku has been elected as Regional Chairman for the NDC in the Western Region, after suffering a humongous defeat from Michael Aidoo in a regional delegates conference prior to the 2012 elections.
During his tenure from 2008 to 2012, Nana Toku through his leadership amassed eighteen parliamentary seats for the NDC in the Western Region.
His achievement, as he claimed during campaigns has been diminished by his successor – Michael Aidoo, for losing eight of the seats to the New Patriotic Party in the 2016 general elections.
He assured delegates his come back would bring about the restoration of political power for the party in the 2020 general elections.
In the meantime, incumbent Regional Organiser, Japhet Baidoo has been maintained, and Kirk Mensah elected as the Communications Director for the party in the Western Region.
Below are the results:
NDC WESTERN REGIONAL EXECUTIVES ELECTION RESULTS.
Chairman
Nana Kwakwo Toku 469
Michael Aidoo 346
Vice Chairman
Kobina Jerry Kankam Darkwa 258
Musah Adamu 173
Michael Gbedemah 185
Captain rtd Anthony Cujoe 189
Secretary
Joseph Nelson 460
Famous Tumi Acquah 360
Deputy Secretary
Charles Kojo Adu Fordour 498
George Ofori Dankwa 318
Organiser
Japheth Baidoo 423
Younous Mohammed 394
Deputy Organiser
Thomas Asienae 407
Pious Kwame Nkuah 261
Clamper stone Reben 150
Communications Director
Richard Kirk Mensah 497
Sam Jerome 321
Dep Communications
Ebenezer Essien 480
Kankam Owusu Yeboah 338
Treasurer
Henry Rockefeller 524
Kwasi Dick 294
Deputy Treasurer
Daniel Darlinton 493
Daniel Armah 325
Zongo Caucus
Hafizu Alasco 494
Ali Sanusi Uttar 322
Women's Organizer
Gladys Egyin 36
Josphine Yankson 0
Anita Annan 4
Beatrice Sam 22
Dep Women's Org.
Elizabeth Nsaba 18
Janet Ansah 14
Beatrice Ofori 4
Georgina Zileru Antwi 2
Mariam Raji 25
Youth Organiser
Eric Kweku Kyere 23
Robert Kofi Agyekum 17
George Dadzie Junior 28
Dep.Youth Organiser
Louis Dartah 13
Jeremiah Kwame Ansah 11
Prince Nkuah 16
Havatious Ati Peter Cobbina 22
Mustapha Iddrisu 21
Abri Morkoh 9
Paul Kelvin Eshun 6