God Didn't Choose Ridge At All Cost For National Cathedral--Kofi Adams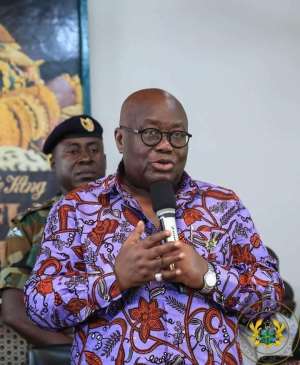 The National Organiser of the National Democratic Congress (NDC), Kofi Adams has said that some persons calling for the building of the National Cathedral are behaving as if God chose Ridge as the particular venue for the building of the edifice.
According to him, the Government can consider putting up the building at any venue outside Accra since God has not commanded that the Cathedral be sited at Ridge.
"It is not as if God has through a vision named Ridge as the location for the Cathedral, so people should stop behaving like something like that has happened…we can build the Cathedral everywhere in Ghana…," he said.
There has been a huge public outcry over the government's decision to facilitate the building a national cathedral.
Government has indicated that the entire cost of the project, as well as the temporary accommodation for the affected persons, would be taken care of by private institutions and individuals.
READ ALSO: VIDEO: JOBLESS PROFESSIONAL NURSE TURNS KAYAYO TO MAKE A LIVING
Reports indicate that the affected nurses have started packing out of the location to make way for the building of the Cathedral.
Commenting on this on Accra-based Happy FM as monitored by GhanaNewsPage.Com, Kofi Adams said there was no need for the Cathedral now arguing that the country has more pressing needs than that.
He however insisted that the if the Government was still bent on putting up the National edifice, it could do so by building at other locations other than Ridge.