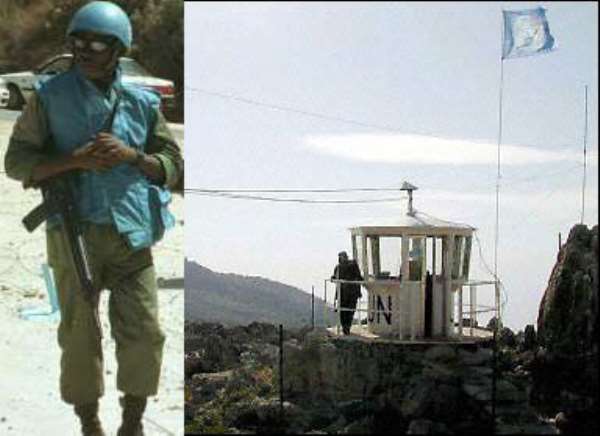 Accra, Sept. 27, GNA - The United Nations (UN) has honoured Ghanaian troops serving with its mission in Lebanon for their dedicated service to the peace process in South Lebanon.
A statement issued in Accra on Monday by the Directorate of Public Relations of the Ghana Armed Forces (GAF), said Major General Allain Pellegrini, Commander of the UN Interim Force in Lebanon (UNIFIL) presented medals to the Ghanaians.
The statement said the Force Commander observed that the Ghanaian contingent, "which is one of the pioneers of UNIFIL", had established a solid mark of excellence in the conduct of operations at the UN's area of operations in that country.
He praised the professionalism, discipline, determination and resilience of the Ghanaian troops in the discharge of their duties, adding that these have contributed in earning Ghana the world acclaimed reputation in peacekeeping.
Maj. Gen. Pelligrini, the statement said, praised the Commanding Officer of the Ghanaian Battalion, Lt. Col. John Bosco Guyiri, for his unique command and administrative attributes that have earned the battalion an enviable standard of excellence.
The Chief Of Army Staff of the GAF, Maj. Gen. Samuel Odotei, led a delegation to witness the event.