Journalists Challenged To Effect Changes In The Society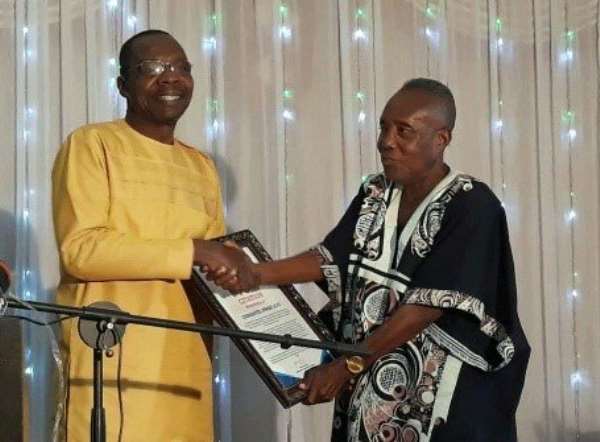 Mr Maxwell Kudekor, the Chairman of the Eastern Regional Branch of the Ghana Journalist Association (GJA), has called on journalists to effect positive changes and help improve the livelihoods of people.
He said globally, the traditional journalism practice is giving way to development journalism and the world will not wait for slacking journalists.
Mr Kudekor was speaking at the maiden Eastern Regional GJA awards ceremony at Koforidua.
The ceremony was held under the theme: 'Repositioning the Eastern Region for Investment and Job Creation: Role of the Media'.
The ceremony was aimed at refocusing journalism in the region from politics to development journalism and honour hardworking journalists, media practitioners and institutions that have promoted and contributed to the development of the media in the Eastern Region.
Dr Roland Affail Monney, the President of the Ghana Journalist Association, said the Association is urging all regional branches to organise yearly awards to honour its members.
He said such awards help the Association to reach out to all journalists and thank them for the sacrifices and the high standards of journalism exhibited over the period.
Indigenous Newscaster award went to Kwadwo Amoako Gyampah of Goodlife FM, David Kwadwo of Ghanaian Times won the Best Rural Reporter, Environmental Reporter award went to Gilbert Frimpong of the Daily Statesman.
Ayeh Ebenezer won the Road Safety Reporter award, Ms Ama Ampadu-Nyarko of Ghanaian Times won the Best Health Reporter award and Ms Candida Dery of GBC Sunrise won the Best Business Reporter.
Whiles Sylvanus Gatorwu of Health Life GH won the Best HIV Response Reporter-print and Kwadwo Amoako Gyampah won the best HIV Response -radio reporter.
Two veteran journalists who have played significant roles for the development of the media in the region Mr Edmund Quaynor of the GNA and Mr Emmanuel Sarfo formally of GBC were also honoured.