Land Developers At Borteyman & Environs Cautioned…Over Dealing With Landguards On Nungua Lands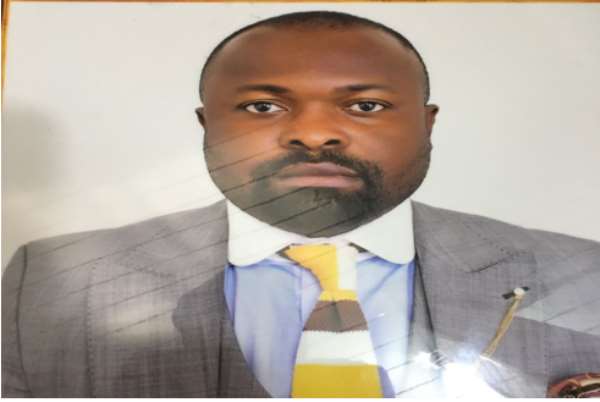 Mr. Frank Kofi Lewi – Chief of Staff (Nungua Stool)
The Chief of Staff of the Nungua Stool Mr. Frank Kofi Lewi has issued a statement on behalf of the Paramount Chief of Nungua King Odafio Welentsi III to caution illegal developers and encroachers on Nungua Stool Lands who are knowingly or unknowingly dealing or buying parcels of Nungua Stool lands from known landguards who parade themselves as royals and land owners within the Borteyman enclave and its surroundings.
Recently when the Ministry of Food and Agriculture(MOFA) embarked on demolition exercise to reclaim their lands at Borteyman, some individuals who were affected claimed to have bought their lands from a certain Bortei Disco and some other landguards who lives in Nungua.
Soon after the Demolition, Bortei Disco held a press conference to condemn the action of the MOFA whilst assuring the victims of the demolition that he(Bortei Disco) he will seek redress for them at the appropriate quarters.
Meanwhile, a little over a year ago Bortei Disco had written to the New Crusading GUIDE newspaper through his lawyers Babanawo & Co. saying that he has never sold any Nungua Stool lands and has no interest in them and that the publication that was alleging that he was selling stool lands should be retracted and apologized for.
It is therefore strange for that same man to be organizing such press conference in respect of the lands at Borteyman.
But the Chief of Staff of Nungua stated emphatically that Bortei Disco or no other landguard has any right to sell Nungua land without the consent of the Paramount Chief or the Nungua Traditional Council and therefore businessmen and developers should be warned in this regard.
The Chief of Staff indicated that in their recent inspection report, it has become clear that some individuals have appropriated some stool lands to themselves whilst others also show documents which are forged and purported to have come from the Stool only for proper scrutiny to prove otherwise.
He said, apart from some of these infractions, there are some few others too who have been taken to court and the courts have issued specific orders and judgment against them.
Again Mr. Frank Lewi stated that those buying from land-guards and fraudsters around the areas of Ramseyer site, part of Sakumono around the P&T and Borteyman especially should be very careful to ensure that they have the right documentations because "the Stool will not relax any longer and will embark on a vigorous investigation to expose all the fraudsters who are duping unsuspecting estate developers with fraudulent documents."
He stressed that "developers must first submit their land acquisition documents to the Traditional Council for validation before they can proceed further to develop the land.
"This is not the first time we have had cause to caution the general public on these matters and even at a point went further to notify the Inspector General of police (IGP) in an official letter which was later published in the newspapers but these fraudulent activities appears to be never ending", he said.
He further stated that the lands commission should takes steps to stop processing all land documents or transactions on all stool lands of Nungua.
He however warned that failure to do so will be interpreted as disrespect to the authority of the Stool and Council and an intention to commit fraud and the Council will be left with no choice than to take legal action against such persons who have failed to demonstrate appropriate legal ownership of the said lands on which they are developing.