RTI Bill Goes Through Second Reading Phase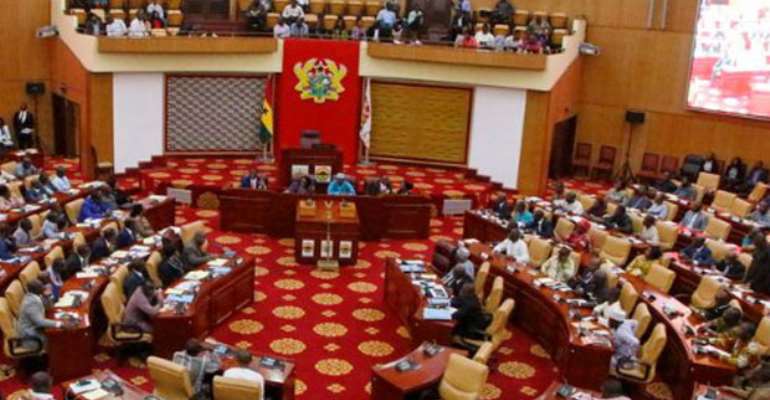 The new Right To Information (RTI) Bill, 2018 was yesterday read for the second time, with Members of Parliament (MPs) still divided over some clauses of the bill which remain contentious.
The RTI Bill was last introduced in 2016 in the previous Parliament but could not be passed due to some issues.
The RTI Bill would ensure the operationalization of the constitutional right to information at public and some private institutions, subject to exemptions that are necessary and consistent with the protection of public interest in a democratic society.
With the passage of the RTI Bill, all public institutions in the country would be mandated to compile and publish manuals containing their official information within 12 months from entry into force of the law.
The manuals shall contain the list of departments or agencies under the public institutions and their responsibilities, types of information to be accessed free of charge or those to be subject to the payment of fees, as well as contact details of the information officers.
The Attorney-General would be required to issue guidelines for the preparation of the manuals.
However, two New Patriotic Party (NPP) Members of Parliament, K.T. Hammond for Adansi Asokwa and Alex Afenyo-Markin for Effutu, expressed concern about some clauses of the new bill, which they said, would affect private companies and privacy of individuals.
Mr. Hammond said he does not understand why the Bill would be made to cover the operations of some private companies because private companies are not captured in the constitution as institutions of public interest.
He said that Parliament must be cautious with the bill and its clauses otherwise a situation would be created where public institutions would be turned into information management institutions to the detriment of their core mandate, adding that a lot of time and money would also be spent to provide information to members of the public.
He said when the same bill was being passed in the year 2000 in Britain, the then Prime Minister, Tony Blair, vigorously championed the passage of the bill, but he later declared that it was undermining the performance of government.
The MP for Effutu, Alex Afenyo-Markin, on his part, said passage of the bill would infringe on the privacy of the individuals as fortified by Article 18 (2) and Article 41 (d).
He, therefore, called on Parliament to properly scrutinize each clause on its merit and importance.
He agreed that the Bill, in its entirety, would promote good governance and transparency but Members of Parliament would have to do a good job that would stand the test of time.
The Majority Leader, Osei Kyei-Mensah-Bonsu, assured members that all concerns would be taken on board at the consideration stage, stressing that Parliament does not have to fail the people of Ghana again by passing the RTI to promote participatory democracy and accountable governance.