1st Public Lecture On Alternative Medicine; Theme: Practice, Legality, Economic Impact And Education
Lecture Delivered By: Dr. Raphael Nyarkotey Obu: Dip, Ba, Msc, Phd (A.M), Postdoc, Dsc (A.M) Research Prof. Of Prostate Cancer & Holistic Medicine Da Vinci College Of Holistic Medicine, Larnaca City, Cyprus At Nyarkotey College Of Holistic Medicine Ashaim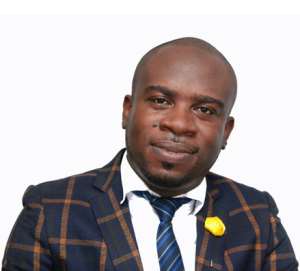 Mr. Chairman, Oklepeme Nuer AnobaahSasraku II, Konor of Yilo State
The Director of Traditional and Alternative Medicine Directorate,
Dr. ANASTASIA YIRENKYI
Prospective Holistic Medical Students
Traditional Leaders, Media, Comrades Practitioners and all protocol observed!
Good Afternoon!
I would like to thank all of you for taking the time out of your busy schedules to attend and listen to this 1STlecture on alternative medicine In the History of Ghana.
First of all, I would like to assure you that this lecture, as has been the case with all my write ups in the newspapers and scientific journals and presentations, will be based on an objective analysis of the evidence we have on alternative medicine. Finally, the evidence and the facts will speak for themselves as I know the medical community believes in statistics and evidence based; so I deal with them based on evidence.
The Main goals of these lectures are:
i. To understand the current trend of alternative and complementary Medicine and their economic impact
ii. To understand the Legal issues concerning their practices
iii. To get a broad knowledge of the educational pathway in alternative medicine
iv. And most importantly, to educate the public on issues pertaining to accreditation of alternative medicine schools.
Background: Has the Medical System Failed Ghanaians?
Mr. Chairman: I spend my days immersed in research, writing, and consulting on cancer and healing through the intelligent use of brilliant medicine. What fuels my passion: A desire to be of service, devotion to heal the black race and provide brilliant medical information? My hope is that my patients will discover information, inspiration, and encouragement that will guide them in their journey to optimal health and wellbeing. I am more than happy to see close to two million people have access my articles on Modernghana alone in my column page. The number of calls I do received surprises me when my article are published. Let me use this opportunity to thank these Media houses for the love they have shown and promoting my articles: Modernghana, Daily Democrate, The Ghanaian Times, The Chronicle Newspaper and the Herald! They have published and promoted evidence based articles from my outfit without taking a dime from me.
Mr. Chairman: We have had a long-standing deal with biology: whatever choices you make during your life might either ruin your short-term memory, make you gain weight or could hasten death, however, they won't change your genes — your actual DNA. I have listened to numerous medical education on non-communicable diseases and others and sometimes, these conditions are tied to heredity-genetics; our genes. They sometimes give us the perception that we can't do anything about it because it is inherited and I know you believed it likewise when I was a novice. But now it is no longer the case. Is our DNA our destiny?
Mr. Chairman:The answer lies beyond both nature and nurture. Many scientists working separately over the past 20 years — have given birth to a new science called epigenetics.
We have been told that our genes are responsible for everything; from how we look, to what foods we like, to whom we marry. The old concept of "fate," "determinism," or "pre-destination" now has a physical presence in the genes! Is this true? Do we believe in fate? Is our destiny sealed the moment the sperm from our father penetrates the egg of our mother?
The answer is: no!
We are as free to choose our fate as we could be. The Bible says we have been given our freewill. Some people make the decision to accept Christ and others do not.Those who accepted Christ have new DNAs or genes; they have become new creatures. Nobody is predetermined to do anything. However, some may have genetic weaknesses to overcome.
The study of all these effects is fascinating. Genetic material functions like the blueprint for creating an organism. But just like the blueprint for a building, there is some leeway in how we follow it.
As a young man, from a very poor background in the "Dodowa Forest" I know one finest carpenter called Amega who was building houses in Town. I knew that the final structure of the building is often different from the plans given to us by the architects and engineers. We used to complain that the architects didn't know what was possible. We thought they should all be required to actually build some structures before they started drawing them.
A very similar situation occurs with our genes. The cell may need a certain protein, but that gene may be turned off so it has to do without, or use something else. It can take time, and a lot of different factors to turn on a gene.Food has a huge effect on genes. Everything we put in our mouths is turning on, or off, our genes. This is akin to alcoholic addict body looks like alcoholitself.At the very least, the food we take in affects our genes during digestion. But food can have far-reaching effects—even generational.
Eating certain foods during pregnancy may increase or decrease the chance of illness for your child later in life. Take diabetes for instance which was unknown to the Pima tribe in Arizona on their original diet. Nevertheless, since they started eating highly processed American food, they now have a diabetes rate of 80%!
I know this lecture will be a wakeup call and ultimately change your view points on medicine and some information's you heard decades ago on health issues. You see, few doctors or researchers acknowledge that in the early 1900s there was an overall extremely low level of cancer in this country. Don't believe anyone who says there was just as much cancer then as now, but it just wasn't traced. Physicians and the medical journals did track cancer rates at that time, and so did our government. One hundred years ago, only about 3% of us developed cancer! Yet cancer has skyrocketed to a current staggering 50% of the population today. There simply hasn't been enough time for a "genetic mutation" to be passed to 50% of the population. Some of the arguments are native.
Presently, what I perceive is that we are being "born sick" and even though dietary changes may help, this is a multigenerational problem that we have to correct now, each generation worsens and it takes the same number of generations to correct the problem. We are seeing the 3rd generation of bad diet; we need to correct our children's diet to ensure that their grandchildren can live relatively disease free.
That being said, our genome will function optimally for us if we don't keep taxing it by giving it crap, maybe we can't cure everything, but we can make it a good deal better.
Mr. Chairman:Recently, in my search for cancer genesis; I joined the Society of Cancer Epigenetics, Ireland. It has ultimately changed my knowledge on cancers and genetic. We have been told that cancer is genetic and hence nothing can be done. We can't change our genes, we can't influence our DNA. I realized that this is wrong medical education. The science of epigenetics is currently turning what we've long held true about biological destiny upside down. Although it remains true that our DNA—our genetic code—provides the blueprint for our physiological makeup, researchers have discovered that there's something extra controlling our genes—and food and herbs may in fact be the most important factors in our genetic well-being.
That extra "something" controlling our genes is the epigenome, the cellular material that sits on top of the genome (the complete set of genetic material present in a cell or organism). While epigenomes do not alter the genetic code, they direct genes to switch on (becoming active) or off (becoming dormant) through a variety of biological mechanisms. This intriguing finding means that your genetic heritage is not the primary determinant of your health, disease risk, or longevity.
Dr Francis Collins a genetics professor at University of Michigan Medical School many years ago then said that "The gene proposes; the environment disposes" is something I believe now.
In other words, whether or not any diseaseyou develop is influenced by how your genome is being directed to express itself. The abnormal gene (genotype) isn't automatically an actor or a player in forming the phenotype (the features of an individual resulting from the interaction of the genotype with the environment). These changes in gene activity do not involve alterations to the genetic code, but are in great part determined by the choices we make.
Mr. Chairman:So this drew my attention to the Gospel song writer lyrics
"We are a chosen generation
We've been called forth to show His excellence
All I require for life, God has given me
And I know who I am
I know who God says I am
What He says I am
Where He says I'm at
I know who I am
I'm walking in power,
I'm working miracles
I live a life of favor,
For I know who I am.
The question to you is who are you?
I am a young man on mission! I am on a mission to stop prostate cancer for being a killer in the Black community. Additionally, I am on a mission to promote and champion the practice of brilliant medicine. For over ten years I have focused my research in making a difference in Ghana and Africa. I am well known globally for the work that I do in fighting prostate cancer in Black men.After graduating with my PhD degree and postdoc training in Holistic Medicine, I got aresearch Professor Appointment at Da Vinci College of Holistic Medicine, Larnaca city, Cyprus and focused my research on changing the practices of healthcare providers for better patient outcomes.
Earlier in my career, I was blessed to study the first ever Prostate Cancer Master's program module organized by Sheffield Hallam University UK and Prostate Cancer UK and be recognized through multiple awards. However, after some time, I realized that it is not about the awards or making the name; it is about changing lives and making a difference. I don't want to sit in my comfort zone thinking I'm making a difference with the funding, publications and award.
If I affect one person's life through research, I have achieved my career goal. To make a difference in the world and fulfill what some people refer to "as my calling", I decided to focus on a disease that affects Black men and that disease is prostate cancer.
It was a no brainer because it was a chance to do meaningful research that will increase their life expectancy and make a difference in their quality of life. I made the decision in 2010 to fight prostate cancer for Black men when after my training as Medical Sonographer from Radford University College, had the opportunity to work with a Medical Doctor who at that time was using herbs to help men with prostate diseases and that for me was the turning point.
At that time, all I knew in the medical sector was conventional and Herbal Medicine. I only got to know of complementary and alternative Medicine in my Master's program in Prostate cancer atSheffield Hallam University, UK, when we were introduced to how to improve the quality of life of men with prostate cancer using the therapies. That was the turning point to further study alternative medicine at the PhD level and Holistic Medicine at the Postdoc training level. At the postdoc level, I developed interest in holistic medicine and prostate cancer.
For me, it is a call to action and we really need to accelerate biomedical research in Ghana, including clinical trials. We cannot continue to use therapies that were developed and tested for other populations, such as white men, and expect that these therapies will work perfectly well in Ghanaian men.
However, changing the healthcare system was quite challenging and so I decided to focus my research on patients.
With my research, I realized that: Our Health system is in crisis: Crisis created by some health workers who are not passionateabout their profession. Crisis created by the love for money in the health system at the expense of patients' lives. Crisis created as a result of ignorance from the part of the Ghanaian public on the health system. Crisis created by lack of our health institutions to regulate practitioners! Crisis generated through the conventional or orthodox medical sector, crisis in the alternative and Herbal Medicine sector.The health sector as a whole inthe life of the Ghanaian has some challenges it is facing. Today, our airwaves are bombarded with health workers who claimed to be alternative medicine Doctors but are struggling to pronounce medical terms. 'Medical Drama'has filled our media waves! But do you blame them? Each and every one is battling with some health issues and even if not, it is at the starting point.
Mr. Chairman:In 2015, according to the graphic online, about 2.5 million Ghanaians were said to be living with diabetes, with 73 per cent of them unaware or undiagnosed. Majority of these people are between the ages of 15 and 45 years. The report was made during the launched of a website that enables people to find out about the risk level of getting diabetes. The website, [ www.diabetes.merck-africa.com ], allows individuals to provide basic information about themselves to determine whether they stand a high risk of getting the disease.
Interestingly, The Pulse.com also reported in 2016 that About 4 million Ghanaians are living with diabetes; a report made known by the Ghana Diabetes Association. Recently, according to www.myjoyonlinecom., Ghana has been ranked sixth among other Africa countries, according to statistics by the World Health Organization (WHO) on diabetes between 2016 and 2017. The report was made known at the commemoration of the 2017 World Diabetes Day at Kyebi in the East Akim Municipality of the Eastern Region. In the report, it is estimated that undiagnosed diabetes accounts for 60 percent of those with the disease in Cameroon, 70 percent in Ghana and over 80 percent in Tanzania.
Ghana: A nation in Health Crisis?
Mr. Chairman:Today, cancer is striking the public with no preventive measures.
Though, the statistics of cancers varies due to lack of well-defined national cancer register to collate national figures. The few statistics available which is made public appears alarming with high mortality rate. Though with breast cancer there has been tremendous progress made, the mortality rate is not something to take home. The number of men dying from prostate cancer is outrageous based on figures available.
Inconsistency in Cancer figures in Ghana.
Though advances in the diagnosis and treatment of breast cancer are paying off, and increased funding could benefit prostate cancer, recently, the Ghana News Agency reported that about 60,000 cancer cases are recorded annually. This can be attributed to the full packed spectators at Babayara Stadium in Kumasi.This was also attributed to the report made known to the media by Dr Joel Yarney, the Head of the Medical Centre for Radiotherapy and Nuclear Medicine at the Korle-Bu Teaching Hospital. In another report written in the Daily guide, Seventy percent of cancer deaths in Ghana could be prevented if healthy lifestyles are adopted and early detection is made, this was attributed to DrEfuaCommeh of the Non-Communicable Disease (NCD) Programme, Ghana Health Service (GHS). She further indicated that out of the 16,000 new cancer cases recorded yearly in the country, more than 44 percent results in deaths.
"Data from the Ghana Health Service shows that 3052 cases of cervical cancer were recorded in 2015 out of which 1556 died, representing 51 percent.Breast cancer also recorded 2260 cases with 1021 deaths, representing 45 percent. Also, prostate cancer has 912 cases being recorded with 680 deaths, representing 75 percent.
Liver cancer had the highest fatality rate of 97 percent, claiming 1,856 lives out of 1923 cases recorded with 1,000 childhood cancers being recorded.She said "
More men die of prostate cancer annually than Breast and Cervical cancer according to data obtained from GHS 2015 based on incidence and death figures on specific cancer type".
Fig1. Only 232 men are able to survive prostate cancer in Ghana when diagnosed compared to breast and cervical cancer
Fig 2. More people now die from Liver cancer than any other cancer in Ghana. This record of the cancer deaths situation in Ghana inthe year2015 was according to the statistics of Ghana Health Service. Liver cancer has poor survival rate in Ghana according to data from GHS 2015. Only 67 are able to survive liver cancer yearly, yet there is no awareness campaign being done about it.
Fig 3.Cancer death appears outrageous in Ghana.
Fig 4. With this statistics, Ghana even appears to lead in the incidence rate amongst these countries.
A cancer incidence rate is the number of new cancers of a specific site/type occurring in a specified population during a year, usually expressed as the number of cancers per 100,000 population at risk. That is, Incidence rate = (New cancers / Population) × 100,000. The numerator of the incidence rate is the number of new cancers; the denominator is the size of the population.
With liver cancer only 3% are able to survive it, 49% survive cervical cancer, 55% survive breast cancer and only 25% also do survive prostate cancer. This is very disturbing as the country itself has no well-defined national cancer register to be able to collate all the figures. This assessment is based on the Ghana Health Service data in 2015 published in the Daily guide.
Interestingly, the president, H.E. Nana AddoDanquahAkuffoAddoled government, in their 2016 manifesto promised a special cancer policy; the nation is yet to see any green light. The government in their manifesto promised to recognize the increasing incidence of cancers (childhood cancers, breast cancer, cervical cancer, prostate and other cancers) as a national problem, establish centers at all levels of our healthcare delivery system for screening, diagnosis, early detection and prevention of these cancers which will be paid for under the restructured and revitalized NHIS. The question is where is the special cancer policy they promised now?
As a researcher, I have realized that:Our cells don't get cancer. They can't have cancer but they cancer. Coupled with the overwhelming resignation, many Ghanaians have made little efforts regarding the certainty of cancer; and these efforts seem to go into the ultimate cancer cure: its prevention. Holistic Medicine is preventative!
The body as a complex system whether or not is fully comprehended by us. As a result, we may very well be able to notice contributing relationships between body systems that were never seen before. Things like regular inflammation, even from wearing high-heeled shoes, can have a hand in causing a person's cells to "cancer."
I have realized that cancer is often misunderstood by even the most respected medical professionals in the world. Part of the problem lies in the belief that a person "gets" cancer like the way they would get cold or bacterial infection.
But in reality, every cell has the ability to cancer, and a variety of factors can prompt a cell to do so. And while most oncologists (and even leading cancer associations) consider cancer a genetic disease, I realized that this is not entirely true. Only 5 to 10% can be attributes to genes! So the question is what about the 90-95% emanating from and why don't we focused on the 90-95%.
Today, the science of epigenetics is turning what we've long held true about biological destiny upside down. Although it remains true that our DNA—our genetic code—provides the blueprint for our physiological makeup, researchers have discovered that there's something extra controlling our genes—and food and herbs may in fact be the most important factors in our genetic well-being.
That extra "something" controlling our genes is the epigenome, the cellular material that sits on top of the genome (the complete set of genetic material present in a cell or organism). While epigenomes do not alter the genetic code, they direct genes to switch on (becoming active) or off (becoming dormant) through a variety of biological mechanisms. This intriguing finding means that your genetic heritage is not the primary determinant of your health, disease risk, or longevity.
In other words, whether you develop a disease or not is determined by how your genome is being directed to express itself. The abnormal gene (genotype) isn't necessarily a player in forming the phenotype (the characteristics of an individual resulting from the interaction of the genotype with the environment). These changes in gene activity do not involve alterations in the genetic code, but are in great part determined by the choices we make..Most of these factors influencing the genome are pretty straightforward—diet, lifestyle, exercise, sleep habits, environmental factors, stress, and social relationships have all been shown to influence the expression of your genetic inheritance. Other factors, including aging, cause chemical modifications that switch genes on and off. And certain diseases, such as cancer initiatechanges that cause genes to deviate from their normal, healthy state.
Many natural compounds derived from medicinal herbs (ranging from polyphenols and flavonoids to mineral salts), inhibit the growth and development of various cancers by targeting multiple genetic and epigenetic alterations.
Plant-derived epigenetic modulators are like jazz musicians, who improvise according to harmonic structure, melody, rhythm, tempo, and the "feel" of a song, all the while listening to everything going on within and around which is in constant flux. The bandleader of botanical epigenetic modulators is the "Life Force," and their mission is to normalize and aid in innate auto-regulation.
Mr. Chairman: I read about a story of a woman from Dallas, Texas, who died recently after contracting a deadly flesh-eating disease as a result of eating contaminated raw oysters. She passed away after 21 days of battling flesh- eating bacteria that made her end up in hospital. The flesh-eating disease was said to have taken over her legs. According to the story, the woman visited friends in Louis and bought some oysters in the city of Westwego after a day of crabbing along the coast. Soon after eating them, she began to have trouble breathing and developed rashes. At first, it was thought that she was having an allergic reaction. However, with time, her legs became badly compromised and Kidneys shut down. She was diagnosed with VIBRIOSIS, a disease caused by an aggressive flesh-eating bacterium. The deadly disease is contracted if someone eats raw or undercooked shellfish. Yes, all mortals MUST die someday, but what killed her? IT WAS HER DIET!(What she ate).Diet can be spiritual or physical! Since the spiritual controls the physical, the question to you is 'What are you eating physically or spiritually?What you eatis a strong determinant of your physical or spiritual health! Also, since LONG LIFE is your portion, what you have on your dining table everyday can determine whether you are heading to an early grave or longevity! The WHO says"consuming a healthy diet through the life course helps prevent malnutrition in all its forms as well as a range of non-communicable diseases and conditions". That means, eating the right food can lead to a healthier, longer life! So Jesus Christ said"I am the bread of life, your fathers did eat manna in the wilderness, and are dead…" (John 6: 48-58). So what are you eating both spiritually and physically?
"And ye shall serve the LORD your God, and he shall bless thy bread, and thy water; and I will take sickness away from the midst of thee". (KJV Exodus 23:25).Verse 25:He shall bless thy bread and thy water. If the Israelites were exact in their obedience, and destroyed the idols, and served God only, then he promised to bless "their bread and their water" - the food, i.e., whether meat or drink, on which they existed, and to give them vigorous health, free from sickness of any kind, which he pledged himself to take away from the midst of them. Though Christians have no such special pledge, there is, no doubt, that virtuous and godly living would greatly conduce to health, and take away half the sicknesses from which men suffer, even at the present day.So it means that, the genesis of our illness lies in our food and water!
Mr. Chairman:Today, own women who are supposed to be virtuous or noble women have become shisha addicts, friends to Alcohol, eat at any time, sleep with married men for the love of money etc. Lifestyle Indiscipline has become the norm; some would not even brush their teeth before going to bed after eating carbohydrate foods!Men have become lovers of themselves! Purity is no longer the norm! Our institutions and Agricultural sectors have been crippled.
Cancer is a spectrum of diseases and not a single entity. Why should cervical and Breast cancer kill our women? When single preventative mechanism for cervical cancer is just abstinence or one woman, one man! The whole problem with cervical cancer is just bad sexual behaviors on the partof some of our women. Food vendors are selling all kinds of unwholesome stuffs for the love of money! Some of our women are sleeping with men to survive and then put the blame on the economy when the economy has no impact on family foundation or upbringings! Marriages and relationship are failing because men have their own agendas.
We are feeding the body with masturbation, dating multiple men and women, drunkenness, bitterness, lesbianism, homosexuality, fraud and deceit etc. Every area of our lives has become cancerous!
Mr. Chairman:From my research, cancer isn't a disease of the genes, rather it's a disease where cells evolve to look and behave in a certain way, using gene alterations to get there simple. You see, when we find a way to repair one gene alteration; cancer finds an alternative route quite quickly.Cancer, therefore, occurs when genes within a cell lose their ability to regulate that cell's growth. These disobedient cells do not know how to stop multiplying or die. But all cells have the potential to lose this ability, meaning any cell can cancer at any time depending on the environment it find itself! So what environment are your cells living in?
While one-size-fits-all "magic bullet", pharmaceuticals have found ways to cure diseases caused by invader stimuli: the answer to a disease caused by our own wayward cells may require a very different approach. If the problem is within our system, the solution can only come from understanding how our own body works-black.
Finding cure for cancer is not luxury and has nothing to do with science but politic and politics is also like finding cure for cancer; it is not luxury, It is a human need and for that matter no one should do it for personal gains. There is something wrong when the people who voted for you are dying of basic health needs.
I know you may be wondering and asking if cancer is unavoidable? No. The choice to die without disease is ours to make, right now. And I don't know about you. But trying to live my entire life cancer-free seems like a pretty formidable goal as I embark on because of my research work.
Interestingly enough, I have also realized that, no one is immune to cancer! I have seen athletes, vegetarians and people who have done everything possible to fight cancer; yet, they have been struck down with cancer!
Cancer cells are very smart with protein codes. So think of your cells as people driving to work. Imagine its rush hour, bumper to bumper traffic just like the Xmas time (Did your blood pressure just go up one level?) I know when I'm stuck in traffic; all I want is to get to my clinic or college so I can start solving problems. But now there's this pretty annoying obstacle in the way. Maybe it's traffic, maybe construction, maybe an accident on the motorway.
The bottom line is, cars are not moving, and people (myself included) are starting to feel the rage. Most of the drivers can keep it under control. They have to; otherwise we'd be killing each other and nobody would ever get any work done. They do their deep breathing behind the wheel, or they scream behind closed windows just to "let it out."
But let's say traffic gets really bad. Somebody starts blowing. The worst is the Trotro drivers using unapproved route. This is plainly irritating. Someone cuts you off. You honk at them because it's what everyone else is doing. Stress is rising. Now someone is following you like it's their job. You can see in your rear-view mirror they're getting ticked off. You stop suddenly and you spill your tea all over yourself. The guy behind you rear-ends you. Now you're furious, he's furious, and you pull over to have a shouting match. You know how it goes. Nobody ever wins.
Think of Road Rage as Inflammation, Accidents as Cancer.
Where am I going with all this? Well, this is basically how cancer starts. The cells in your body are just trying to do their job, but they're in an environment that ticks them off and brings out their worst side. Little by little, the inflammation turns these healthy cells bitter. Most cells can take a little damage; they repair themselves or respectfully self-destruct. But some get to a point where the damage can't be "undone." So just like a calm and collected driver can become a road-raging freak who is going to get into an accident, a healthy cell can become a cancer cell if it spends too much time in the wrong environment.
OK, but what am I trying to say?
Inflammation is a leading cause of cancer. What causes inflammation? Primarily, infection, unhealthy diet, bad lifestyle choices, poor movement, chronic stress, lack of sleep, lack of frequent sex or sexual misbehaviors. . These are things that you can choose to do well every day, and by doing that, reduce your risk of cancer or improve your prognosis.
What should you do to prevent road anger (cancer)?
My first advice would be to avoid road anger. But the real "moral of the story" is that the choices you make every day have a big effect on what's going on inside your cells.
To reduce your risk of cancer, as well as other health problems, it's important to create a "microenvironment" that is hostile to cancer cells.
In the wisest of ancient days, prior to conception, one cleanses the body fully by fasting, sweating and purifying before making babies. The quality of the sperm and egg had to be the best. This was not common practice, but the wise ones knew how important it was for future generations.
Then when the woman was pregnant she was encouraged, as much as possible, to be calm and peaceful while being active and fit. No medications, no junk food, no artificial sugars, no manufactured non-foods, no chemical foods, no toxic bodycare products, no make ups… and the list go on and on.
Amazingly, the choices our mothers made in how to birth and how to feed us as infants, later affect our health as children and adults. Mother's milk is the best food for creating the conditions for good health in general! The importance of breastfeeding has bypassed many in the last several generations.You are the "caretaker" of your genetic roadmap. The problem is, once you understand that there's something controlling your genes -- that they don't control themselves but are controlled by epigenetic coding that tells them to be expressed or not expressed -- which is completely controlled by your environment and lifestyle -- it just blows everything out of the water!
For many years we were secure in our beliefs that, no matter what we did to damage ourselves in terms of poor lifestyle choices, it only affected us. Our children would be born with a genetic clean slate. But now we are learning that this is not true, and epigenetic changes can be passed down for many generations. Each of us has far greater responsibility than we ever imagined
The bottom line is that cancer happens for a reason: an environment that brings out the worst in your cells and your genetics. To get the "best" out of your cells, you have to be intentional about the environment you give your cells.
There is a saying that lack of knowledge my people perish. But as a researcher I have realized that, that statement in itself is wrong as some have inherited wrong doctrines. This should be the right statement: It's not what we don't know that hurts us--it's what we think we know that isn't true that hurts us.Eg. They say, if you are diabetic you should avoid fufu because of the carbohydrate which is even false science!
Your genetics or genes are malleable -- Like clay. Epigenetic "malleability" helps to explain why identical twins become distinct as they age. Why does one identical twin develop cancer and the other remain healthy when they have identical DNA? Why does one twin become obese and another remain lean?
As you age, your genome does not change but your epigenome changes dramatically, especially during critical periods of life, such as adolescence. It is influenced by physical and emotional stresses -- how you respond to everything that happens in your environment, from climate change to childhood abuse.
When we were born, we came into the world with a unique gift from our parents. We inherit a constitution, our basic fundamental health core that combines the DNA of both parents. The quality of their health determines our health foundation. You can have a strong constitution or a weak one and everything in between.
We see this in people all the time. Some are gifted with strong healthy physiques and constitution while others are less well-off and must fight for their health.
The quality of the food and lifestyle and stress conditions of our mothers while we were in the womb thus plays a big part in our overall health. These factors are major in determining our constitution: whether we are blessed with a gift or burdened with a challenge.
Furthermore, whether or not we were breast fed, as breast milk is the ideal food for babies not cow's milk which is meant for a calf. Cow's milk has way too much protein for a new baby and creates many problems later in life. So today's women are our problem because of what they give us before and after birth.
Our day-to-day diets and habits determine our health condition. If you combine a weak constitution with weak health conditions created by our choices as we move onwards in life, then you have a prepared combination for many diseases and often very serious ones. This is especially true for prostate diseases because of the accumulation of toxins in the prostate.
Take the strong constitution type who seems to never get sick and can abuse his body for decades by poor diet and lifestyle choices. Suddenly at age 48 or 54, he gets a massive heart attack. His daily condition finally overcomes his powerful gifts of a strong constitution. Thus what we were given from our parents and what we do with it creates our health conditions, our disposition to disease in general and to prostate disease in particular.
In the case of the prostate, men can inherit a weak constitution in that area of the body. This does not mean you are doomed to prostate diseases. It just means that you are more prone than others and will have to make changes if you want prostate health.
So suppose your father had an enlarged prostate or BPH and you get that too but much earlier in life than him. That was your combination of weaker constitution and your poor diet of many decades, some of the key causes of prostate problems, includes an enlarged prostate.
So we need to use our daily habits to create a stronger health condition and a healthy natural prostate. Remove as many of the causes of prostate problems as you can. In time good habits will affect your constitution and make it healthier.
We replace all our cells every seven years. You can thus rebuild your body over time at the cellular level to give you real health by the daily choices you make and have control over.To me it is no mystery why we have such sky-high rates of prostate conditions. We have, by design and negligence, allowed our food and environment to become so toxic that disease is the body's healthy response to the onslaught!
Disease happens when the body tries to protect itself from further damage by concentrating toxins and pollutants and other excesses in a less vital organ or area of the body so that the body can still carry on.
The prostate, a deep-inside organ, is vulnerable to toxins just like the breast or uterus in women. The concentration of toxins in the prostate can result in any of the prostate diseases. To add to this, the unhealthy habits of eating poor quality foods, little to no exercise and our sitting lifestyles and you have a clear understanding of causes.
It is estimated that 6.5 million American men visit doctors for an enlarged prostate every year. In 2007, another 223,000 were diagnosed with prostate cancer in the USA. In the same year, 29,000 men died from prostate cancer. Most men will face a prostate crisis at some point in their lives, usually after age 50.
If you ask people how well they eat, the answer from most is that they eat a healthy diet. Well, if this were actually true, then why do we have an epidemic of prostate diseases and such poor life quality as we age? Why are so many elderly people so unhealthy and reliant on drugs? Why have chronic diseases and the loss of functional mobility become so rampant among the elderly? Why are we not vital until old age like the Okinawans of Japan who live and work to a very old age with none of the awful health problems of most of our elderly?
Mr. Chairman,The first step in making way for natural health choices is to stop eating too much poor-quality food. In general, North Americans eat far too much of it. And pay a very high price for this cheap, yet devitalized food. The fast food craze is over! It's not a novelty any more. It's a killer. Of course this insight is not in the interest of the companies that produce these foods or the pharmaceutical industry that gives us medical concoctions that have devastating side effects.
We have bought into the "miracle" of fast and convenient, cheap food. We've also bought into the medical profession, which supposedly has the answers! We are to blame for playing our part by not being conscious and careful of what we are doing to our bodies. The only answers are stopping what's not good and make room for natural food choices.Prostate problems are rare in cultures that eat traditional, natural foods. Men's prostate health requires healthy, natural food choices.
Poor prostate health results not from the fact that we live longer as the medical profession would have you believe, but from accumulating toxins from our modern devitalized non-food products (e.g., chips, commercial dairy and meat, and instant foods). Time and repetition of poor food choices takes its toll.
Is Alternative Medicine the new era of Healthcare?
Mr. Chairman:The Medical Communitybelieves in medical statistics and evidence. Interestingly enough, studies that have been conducted on patients with prostate cancer have found no evidence that undergoing surgery or chemotherapy is in any way better than an overhaul in lifestyle and diet. One such study, published in the New England Journal of Medicine in 2012, observed men across the US who were diagnosed with localized prostate cancer. The study had enrolled 731 men with localized prostate cancer and randomly assigned them to either undergo radical prostatectomy or maintain observation. The study followed the progress of these men over a period of ten years and came to the conclusion that observation is a better option than undergoing any radical treatment, especially for men with low risk cancer.
Following the study, a statement from the American Society of Clinical Oncology (ASCO) suggested that the risks of harms caused by PSA tests and other unnecessary treatments like biopsies outweigh the benefits. They also suggest appropriate management options should be considered in the event of prostate cancer. This study and statement make it clear that undergoing radical procedures and treatments will not increase your life expectancy but instead lead to uncomfortable side effects and lessen your quality of life.
There is plenty of evidence to suggest that 'watchful waiting', changing patient's diet and seeking alternative, natural cures will produce benefits that far outweigh conventional medical procedures. In fact, statistics show that a high percentage of men diagnosed with prostate cancer ultimately die with it and not from it and as such aggressive treatment is unnecessary.
What is life Expectancy?
Mr. Chairman:Each person responds to treatment differently. No one knows in advance how effective cancer treatment will be. There's also no way to know how long anyone will live—with or without cancer.Survival rates are based on studies of cancer patients during and after treatment. However, some of these studies were done 10 or more years ago, and cancer medications and methods have changed a great deal over the years. The life expectancy for a specific type of cancer is often reported as a five-year survival rate. This doesn't mean that survivors only live five more years. It simply means that the study followed participants for that long. Also, the concern about cancer recurring lessens after five years.
Survival rates are usually stated as percentages. A health care provider might say, "People with this type of cancer generally have a 60 percent five-year survival rate." This means that 60 out of 100 people who were treated for this type of cancer during the research studies were still living after five years. So let's look at the percentages of men with prostate cancer.
Statistics about prostate cancer life expectancy:
i. 99% of men diagnosed with the most common types of prostate cancer will survive for more than 5 years
ii. 95% of men diagnosed with prostate cancer will survive for more than 10 years
iii. 76% of men diagnosed with prostate cancer will survive for more than 15 years
Considering most men are around 70 years old when diagnosed with prostate cancer, the above statistics illustrate the benefits of changing their lifestyles and diet rather than rushing to receive unstable medical treatments. In fact, by changing their diet and lifestyle a diagnosis of prostate cancer could have little or no impact on their life expectancy.
This statement means that, if you think that doctors can save you, then the natural healing process is not for you. Cancer survivors often live much longer than these estimates. Every cancer survivor is different. You are not a statistic.
Most doctors do not fully understand what causes prostate problems and diseases at all. So, they advocate for their treatments, which have side effects—serious ones in many cases — and do not cure the problem. You may get some temporary relief, but you will find that soon enough health problems will be back! Whether found in the prostate again or in another part of your body.Curing your prostate disease means going to the source, finding the real causes and changing them. So listen up and embrace change if you want a healthy life and a vital prostate. Look at the old folks (over 75) around you and see that the majority are in a sad state of health, kept going by operations and prescription after prescription. But where is the vitality until very old age?Time is your enemy. Our bodies are battling the chemicals in food, the toxins in our diets and water, artificial additives and preservatives, super-manufactured and processed products, sugars and artificial sweeteners and horrible manufactured fats, the lack of vital nutrient-rich natural foods, toxic medicines and pills, artificial supplements and synthetic ingredients, hormones added into our foods, toxins in the meat of animals that are force-fed unnatural feed and receive huge doses of antibiotics to keep them alive, pasteurization of our dairy foods, poisoning of our water, and the accumulation of cancer-causing chemicals in our medicines, foods, cooking products and containers.We've got it all backwards! And we have bought into it as par for the course. We even go so far as to view doctors as the health givers and health providers when in fact they are also battling with their own medical conditions seeking for solutions. Maybe ask Professor Roger Kirby, one of the world finest prostate surgeon who was afflicted by prostate cancer... It tells you that practicing book or academic medicine is totally different from the reality or going under the knife and it is the patient who practices or experience real medicine if afflicted with illness.
Mr. Chairman:The good news is that most prostate conditions are reversible and can be cured once you understand the underlying causes.
We need a new approach to healthcare in Ghana. We need to train other Medical practitioners outside the field of conventional medicine.This is not a battle we are fighting for but just trying to give the Ghanaian public another alternative on healing. This is just akin to springing up of private media houses providing alternative platform apart from the Ghana Broadcasting Corporation we know. Or new Print Media houses apart of the Daily Graphic we know, or the spring of Charismatic movement such as International Central Gospel Church and others apart from the orthodox churches such as Catholic,Presby, and Pentecost we know when we were all growing up!
Mr. Chairman:Today, apart from Hydropower, we are considering Solar for power generation. Interestingly, Traditionalists have developed new strategies to market their services. They are on Facebook sending friend requests. They have moved from their hood in the forest and using different approaches. Today, instead of the normal traditional Universities, open Universities are gradually invading our educational system, Distance learning, online programs and more coming. Every industry has alternative to the previous ways of doing thing! Nobody stays on top of an industry for long! So, all that we are doing here is to introduce a new medical healing into our health systemas Medicine has evolved! But this new medical approach should be based on science or evidence. However, science in itself is imperfect. Hence, Conventional Medicine is also imperfect and there are countless of conventional Medical practices that are based on false science but it is still practice because of what is termed as 'Defensive Medicine'
Mr. Chairman:In Ghana, we have Traditional Medicine or Herbal Medicine, Orthodox or allopathic Medicine and Complementary alternative Medicine. Traditional Medicine in Ghana comprises diviners and physicians, who use ingredients such as herbal plants and parts of animals, among others for healing. Traditional Medicine comprises the old way that is highly indigenous to a people. CAM on the other hand is bringing into a place the way of healing of another place (their traditional medicine) to a people, i.e, and the traditional medicine of another country. The CAM includesChiropathy, Naturopathy, Acupunture, Osteopathy, Homeopathy etc.
Mr. Chairman:But what is this alternative medicine?Alternative medicine is different from Traditional Medicine practice in Ghana. Alternative medicine is an imported practice into the Ghanaian system of Healthcare. When someone studies Herbal Medicine at KNUST and travels outside the shores of Ghana; what he studied at KNUST becomes an alternative medicine in another country. Herbal Medicine being taught at KNUST is just one aspect of alternative medicine. Interestingly, even herbal medicine varies depending on jurisdiction because the kinetic energy of plants varies and each jurisdiction with its plants. So in the western world; they termed their herbal medicine 'Western Herbal Medicine'.
The field in itself is placed under one umbrella called Complementary and Alternative Medicine (CAM). CAM is termedto describe a diverse group of healing systems that are not presently considered to be part of mainstream medicine.
Complementary Medicine: Refers to medical practices used together with conventional medicine. Eg.usingTianshi product alongside conventional drugs.
Alternative Medicine: Is used in place of conventional medicine (Allopathy; treatment of a disease with drugs having effects opposite to the symptoms, homeopathy)
REGULATIONS
Mr. Chairman:There is a cold war in Nigeria on alternative medicine; for instance,The Alternative Medical Practitioners in Nigeria appealed to the federal government toprevail on the Medical and Dental Council of Nigeria (MDCN) to stop interfering in allmatters relating to the practice of alternative medicine in the country. In a communiquéissued to the government, they canvassed the establishment of a Central Alternative MedicalPractitioners' Board to regulate and supervise the practice of alternative medicine in Nigeriaas ordered by the High Court of Lagos in 1994.
The practitioners insisted that members of the board be drawn from seasoned professionals inthe field of alternative medicine without the interference from the MDCN or Allopathicprofessionals.
They further asked the Minister of Health to take up the Alternative Medicine Bill currentlyon the floor of the National Assembly as an Executive Bill.Also, they rejected the method of registration of their members as adopted by the MDCN,stressing that it has created more confusion in the alternative medical profession in thecountry. They move with the proposal on the policy on official recognition, regulation andestablishment of regulatory body.
Currently, the Medical and Dental Council of Nigeria (MDCN) recognizes CAM, but as asecond class profession. This is necessary because Nigeria cannot afford to lag behind in the development ofTraditional Medicine, Complementary and Alternative Medicine (CAM). The United Nations(UN) and WHO have urged all governments to give due recognition to traditional medicine.
So, Nigeria is in line with this global call. Can one say that Ghana is in line with this globalcall? Obviously, one would argue that Ghana is in line with the indigenous practice but notalternative and complementary medicine. The Directorate at the Ministry of Health which issupposed to focused on Traditional and Alternative Medicine ends up focusing on Traditionalmedicine leaving alternative medicine to trail behind. Currently, the Kwame University ofScience and Technology is offering degree programs in Herbal Medicine; no university iscurrently offering degree programs in alternative medicine. Those interested in the study ofalternative medicine have to do it outside. No budget has been also pushed in the promotion ofalternative medicine. One would also say that he who defines the term wins the race. This ishappening because traditional practitioners are in huge numbers in the country and havemade massive advocacies in the promotion of their remedies. Currently, some governmenthospitals are integrating Traditional medicine as the part of the mainstream Hospital and alsoon the National Health Insurance. Massive steps have been made in the area of traditional medicine but not alternative medicine. Currently, The Traditional Medicine Practice Council Acts which controls the profession is undergoing amendment to include Alternative Medicine. It has been suggested that the council would be known as the Traditional and Alternative Medicine Practice Council which I strongly disagree on infusing the two professions together. The two professions should have different councils and Directorates at the Ministry of Health. We shall submit our response when parliament calls for public opinion during deliberations.
Theseparate alternative medicine bill should accomplish these major goals:
"To define the qualifications for a practitioner to use the title alternative Medical Doctor/Naturopathic Doctor/Physician, Homeopathic Doctor, Doctor of Chiropractic Medicine, Doctor of Acupuncture etc.who educate the public on health issues.".
"Define a scope of practice based on education and examination"
"Provide the ability to legally prevent, diagnose and treat patients"
"Provide an independent practice status"
"Does not restrict access to any practitioner or therapy"
"Provides the ability for a patient to sue a practitioner for promising cure throughadvertisement if it the treatments prove unfruitful"
"Provide the ability for Radio and Television stations to demand practitioner's licensestatus before educating the public on medical conditions"
"The Bill should include how advertisement should be done for practitioners"
"The Bill should also include professional examination to practitioners either locally or abroad before license issues to practice".
"The Bill should also be spelt out for conventional Medical practitioners who wish to practicealternative medicine to have further educational qualification in alternative medicine before practicing"
"The bill should include the introduction of alternative medical education in the government tertiary schools".
"The Bill should also spell out integrating alternative medicine in the mainstream medicine in government Hospitals"
Indeed, at a conference organized by the Royal College of Physicians and the US National Council for Complementary and Alternative Medicine, participants discussed how integration might be promoted and drew on UK and US experiences regarding the implications of CAM for health care, research and education. That the RCP was willing to host such an event is a reflection of recent advances in this field.
In Europe, as Trevelyan (1998) notes, the status of complementary therapies varies. In the Netherlands, Germany and Denmark non-conventional medicine is practiced within certain limits. However, in France, Belgium and Luxembourg only members of the medical profession are entitled to practice health care and treat illnesses.
In the USA, formal structures regulate CAM practice. Each state can set its own laws governing the use of CAM and there is a statutory prohibition against the unlicensed practice of medicine. State laws define 'medicine' broadly and cover terms such as 'diagnosing' and 'treating' clients. Therapists found to be performing these functions may be deemed to be practicing unlawfully (Cohen, 1997).
Despite this, one-third of US medical schools now offer some training in the holistic approach and a general familiarization with CAM (Foundation for Integrated Medicine, 1997).
Training in the UK
Mr. Chairman:In the UK, non-medically qualified practitioners of CAM are free to practice under common law, irrespective of their levels of training or clinical competence. They are subject to the relevant provisions of laws only (Foundation for Integrated Medicine, 1997).
It can be difficult for prospective students to work out which is the most appropriate CAM course for them. There are no nationally agreed minimum educational standards in the field. Nor is there consensus on course content and whether it is enough to ensure competent and efficacious practice.
In 1997 the Centre for Complementary Health Studies at the University of Exeter was commissioned by the Department of Health to survey UK professional associations in CAM in a bid to identify a way forward for responsible practice. The report of the survey (Mills and Peacock, 1997) highlighted the need for educational standards and coordination among member organizations. It also recommended:
- The development of codes of conduct and disciplinary procedures;
- Greater clarity over the limitations of the different CAM therapies;
- That professional organisations became involved in establishing efficacy and safety.
The survey found little evidence that educational material for non-degree courses was subject to external moderation. The report also questioned whether courses provided sufficient training to enable students to master the therapies.
At present, clients cannot judge a therapist's practical competence or knowledge-based simply by looking at his or her qualifications. However, this is set to change, particularly in the fields of osteopathy, chiropractic and acupuncture.
Despite much talk about integrating complementary and orthodox medicine in the UK, moves towards standardizing education, training and practice take time. As Stone (1999) comments: 'The pace of integration at any meaningful level is slow and still depends to a large extent on the enthusiasm of committed individuals.' That is why I believe it is about time we employed people who are committed and have passion to change a course in any new sector in Ghana.
Integration
In 1997 the Foundation for Integrated Medicine produced a key report which contained the results of work carried out by four working parties that had addressed central issues, including the integration of CAM within health care, research and development, education and training, and regulation and delivery mechanisms.
The aim of the education and training working party was to consider how best to:
- Encourage and support the development of a common core curriculum to provide a common foundation for all health care training, both orthodox and complementary;
- Support specialist CAM training and continuing professional training for all health care practitioners;
- Encourage and promote better information on CAM for both patients and health care practitioners.
A national postal survey was sent to all UK universities, medical schools, faculties/colleges of nurse education and science/health studies departments. Of those involved with nursing, 37 (71%) offered courses in CAMs but produced few practitioners from the 68 courses and modules available. The working party found that while many UK nursing students received an introduction to CAM during their training, this was the case for only a small number of medical students. Few courses were run in conjunction with an external CAM organization or were validated by a CAM professional body.
The report recommended a national review of CAM education and research to establish standards for a core curriculum and guidelines for the validation of courses and assessment of practitioner competence.
THE CASE OF INDIA
The licensing and regulatory power of biomedicine practitioners (e.g. physicians, dentists, and pharmacists), specialists who practice under physicians' supervisions, and providers of complementary and alternative health care lie within the state legislatures. The legal boundaries of CAM are still in flux. In the US and even in India, for instance, some states are further ahead in regulating different CAM modalities than the others. There is also no one place that collects all such legislation from all states in an organized and comparative manner. Also individual groups of CAM practitioners will have a vested interest to publicize and advocate any new legislation. The following is a selection of resources:
There are a number of states or countries that already have laws or regulations that protect patient access to alternative therapies from licensed physicians. One very important law is the Thomas Navarro FDA Patient Rights Act (H.R. 3677) gives patients, rather than the Food and Drug Administration, the power to choose the method of medical treatment. The Act reforms the powers of the FDA so that the agency provides full disclosure of treatment options and cannot block patient access to treatments. The Act also assures that scientific research can advance based on safety and efficacy.
Another important law is the AMTA - the Access to Medical Treatment Act
Naturopathic Licensing
Mr. Chairman:Currently, eleven states license naturopathic medicine in the US (Alaska, Arizona, Connecticut, Hawaii, Maine, Montana, New Hampshire, Oregon, Utah, Vermont, and Washington). Other states have naturopathic licensing bills pending. Also, Puerto Rico and the US Virgin Islands have licensing laws. There's some controversy in the alternative health care community regarding naturopathic state licensing bills. Naturopathic licensing bills apply to individuals who have received a naturopathic doctorate from an accredited naturopathic university. These schools are only available in states that currently license naturopathic medicine. Those arguing in favor of these bills say they are needed to allow ND's that have been trained to do medical practices (such as giving an intravenous drip (IV), stitching a wound, or lancing a boil) the freedom to practice to the full scope of their training. In states in which naturopathy is not licensed, ND's are prohibited from these practices – thus limiting the nature of the care they can provide to individuals with advanced illness.
California ND Licensing:
"The California Association of Naturopathic Physician's (CANP's) proposed legislation to license Naturopathic Doctors (NDs) to practice in California was released in October 2001 in the form of a pre-print bill, submitted by Senator Don Perata (D-Oakland). A pre-print bill allows the CANP to negotiate details of the proposed legislation with various stakeholders before formal introduction next session. The bill accomplishes these major goals:"
"Defines the qualifications for a practitioner to use the title Naturopathic Doctor/Physician."
"Defines a scope of practice based on education and examination"
"Provides the ability to legally prevent, diagnose and treat patients"
"Provides an independent practice status"
"Does not restrict access to any practitioner or therapy"
Ethical issues
The education and practice of CAM also raises ethical issues. The UKCC's - and the Nursing and Midwifery Council's - remit is to ensure that high standards of professional practice are preserved, so nurses wishing to undertake CAM courses should carefully evaluate their content. Competence to practice is a difficult issue and, as Stone notes (1999; 2001), it is a reflection of the wider problem of defining the competence of complementary therapists. Having a qualification in medicine or nursing does not compensate for not having adequate CAM training and it is important that nurses choose courses that will enable them to practice capably.
There is a profound lack of large-scale research to support health claims attributed to many therapies. However, nurses are answerable to the UKCC and it is up to individual practitioners to justify their practice - particularly if a client claims legal damages after suffering an adverse reaction from, for example, a therapy, oil or herb. Competent practice should ensure that patients are not harmed (Stone, 2001).
CAM in practice
Nurses using CAM as part of their daily practice should also ensure that this formally comprises part of their contracted work, and that codes of conduct or policy protocols are in place before they practice and that they have management approval.
Using CAM without the full approval of line management could result in disciplinary action and misconduct proceedings by the UKCC (Stone, 1999). The UKCC's position (1996) is clear: 'If a complaint is made against you, we can call you to account for any activities carried out outside conventional practice.' Therefore, ensuring client safety and defining competence to practice is the practitioner's responsibility. Ideally, integration and practice management should automatically form part of all CAM training.
Economic Impact of Complementary and Alternative Medicine.
Mr. Chairman:In the UK about 22 million visits a year are made to practitioners of acupuncture, chiropractic, homoeopathy, hypnotherapy, herbal medicine and osteopathy each year (Thomas et al, 2001; Fox, 2001). This figure excludes therapies such as reflexology, massage, nutritional therapy and therapeutic touch. To put this into perspective, Thomas et al (2001) report that there were 14 million visits to A&E during the same period. Fox (2001) says that more than 90% of visits to complementary practitioners - costing a total of about £450m - are purchased privately. In the USA a total of about $15bn is spent on complementary therapies every year, with about one in four of the population being treated with some form of complementary therapy (Eisenberg et al, 1993)
EDUCATION
Mr. Chairman:Interestingly enough, In Nigeria, Alternative Medicine practice and education is regulated by the Nigeria Medical and Dental Council. They have recognized some significant disciplines. The disciplines are: Osteopathy, Chiropractic, Acupuncture, Homeopathy and Naturopathic medicine. Under the Medical and Dental Practitioners (Amendment) Act No. 78 of 1992 OR CAP M8 2004.
The medical rehabilitation therapy board also recognizes the practices of osteopathy and chiropractic practice as a medical rehabilitative profession in Nigeria. The school of complementary health is in collaboration with various institutions for the training, development and research into complementary and alternative in Nigeria. The functions of the school of complementary health science are:
To provide full time & part time courses in complementary medicine as reorganized by the medical practitioners act and Ministry of health.
To organize conferences, seminars etc.
To perform the function in the opinion of college council
To provide continues professional medical education
To asses foreign graduates/ professionals in CAM
To establish and operate CAM clinic/hospital
To conduct research and development in CAM
The school has diverse certifications and qualifications adopted. Eg.
Ordinary National diploma (OND).Candidate will receive ND in complementary Health science after successful completion of year 2 and 1 year clinical attachment and also have sat for relevant professional qualifying examination, and Ordinary National Diploma (OND) holder will be registered as technician by the MD CN-Medical and Dental Council of Nigeria
Higher National Diploma (HND)
Others receive (HND) in specialized areas of CAM. (Acupuncture, Homeopathy, Osteopathy, Chiropractic, Naturopathy etc) base on their interest and competence after completing 4 years of training and one year clinical attachment.
Post Graduate Professional Diploma/Certificate (PGD) programs are also available and graduates are licensed and regulated. The College has the following accreditations / affiliations:
National Board for Technical Education (NBTE)
Institutions Locally and Internationally
Professional Associations
Government Ministries, Medical and Dental Council of Nigeria, MRTBN.
The college also provides training for complementary health practitioners in the field with no professional qualification in (Osteopathy, Chiropractic Acupuncture, Homeopathy and Naturopathy). The Entry Qualifications are a minimum of five (5) five credit passes in the science of Chemistry, Physics and Biology, English and Mathematics or Students will not only have passed GCE O/L or SSCE or NECO, successfully but they also will still have to be interviewed to find out whether there are deficiencies. The duration of course for these practitioners is 4 OR 5 years plus 1000 practical clinical hours. The course contents should be focused towards producing students that are disciplined, that have the fear of God, respect for human dignity, possess leadership qualities and who are job creators rather than job seekers they stated.
Accreditation
In Ghana, there is no well-structured medical education in alternative medicine. No university offers programs either professional or academic in the field. Interestingly enough, there is no legal frame work on alternative medicine. Currently, practitioners and educational programs are accredited by the Traditional Medicine Practice Council (TMPC) of the Ministry of Health. The Traditional Medicine Practice Council after verification and reviews of the programs takes further action and make referrals where necessary to any relevant body depending on the level of the programs.
Accreditation of naturopathic and holistic medicine schools and programs therefore assures you and your parents that the school adheres to high quality standards--an important fact when it comes to dealing with people's health. Accreditation ensures that programs are delivered by qualified faculty and are constantly updated to follow the changes and meet the needs of the relevant industry or working world.
Accreditation in the US takes place at different levels. First you have governmental and other agencies that govern and recognize the accrediting bodies: The US Department of Education, the Council for Higher Education Association (CHEA) and the Association of Specialized and Professional Accreditors (ASPA) grant power to associations that oversee accreditation at the regional, institutional or program level.
In the US, holistic medicine programs are accredited by specialized bodies: Specialized accreditation is a type of national accreditation that focuses on specific areas of study and individual programs. This is sometimes called professional accreditation, because it means specific programs meet the national standards for that field of study. There are hundreds of specialized accrediting bodies in the US. Alternative medicine is not our medicine in Ghana, it is imported here. So the curriculums and affiliations are foreign. So a school in Ghana offering alternative medicine needs foreign affiliation and accreditation from professional recognized foreign bodies as well to compete internationally.
Afterwards, the college in Ghana also needs local recognition from the Ministry of Health regulator and the Traditional Medicine Practice Council. Our College has fulfilled both foreign and local accrediting body policies. In Ghana, after the assessment of our programs the legal body, the Traditional Medicine Practice Council made some changes to our programs. A program previously submitted for four years is now five years, two is now three. Also graduates would write professional qualifying examinations to be conducted by the Council before licensing and registering as Holistic Medical Practitioners.
Mr. Chairman :In the US, with regards to naturopathic and holistic medicine fields; there may also be accrediting bodies that do not have official Department of Education or CHEA approval, but still strive to promote and maintain the quality of programs.
When assessing quality, you can also look at whether a school or program has any memberships in, or endorsements by, discipline-specific professional associations (for example The American Holistic Health Association or AHHA) which reflect certain standards of quality, but this is not the same as official accreditation.
As well, naturopathic and holistic medicine practitioners receive professional certification as individuals, and when checking a school's credentials, don't forget to check whether the instructors are professionally certified and/or licensed.
These are the Accrediting Agencies for holistic or alternative medical schools in the US
i. The Council on Naturopathic Medical Education
Established: 1978
Location: Great Barrington, Massachusetts
Web: http://www.cnme.org/index.html
Scope: The Council on Naturopathic Medical Education's accredits 4-year naturopathic colleges and programs in the United States and Canada. Students and graduates of CNME accredited programs are eligible to apply for the naturopathic licensing examinations administered by the North American Board of Naturopathic Examiners (NABNE), and are generally eligible for state and provincial licensure in the US and Canada.
ii. Commission on Massage Therapy Accreditation (COMTA)
Established: 1989
Location: Evanston, Illinois
Web: www.comta.org
Scope: Accredits professional programs in massage therapy and bodywork at the degree, diploma and certificate levels.
Accrediting Bureau of Health Education Schools (ABHES)
Established: 1981
Location: Falls Church, Virginia
Web: http://abhes.org/default.htm
Scope: Accredits public and private postsecondary institutions in the United States which offer health care education leading to associate's degrees, diplomas and certificates.
iii. The American Association of Drugless Practitioners (AADP)Certification and Accreditation Board
Established: 1990
Location: Galveston, Texas
Web: http://www.aadp.net/
Scope: With members worldwide, AADP certifies and represents reputable chiropractors, naturopaths, acupuncturists and other "drugless" healthcare providers.
iv. The American Naturopathic Certification Board (ANCB): administers a certification program for natural health professionals.
Check the accrediting bodies of these major schools and you will realize one important thing:they are accredited by one of these agencies mandated to streamline the practice.
In the European Union, the European Herbal & Traditional Medicine Practitioners Association has been accrediting Institutions offering herbal and traditional medicine programmes since 2002.
To achieve fully accredited status, Institutions need to demonstrate compliance with the EHTPA Core Curriculum and meet the criteria laid down in the Accreditation Handbook. Once a programme is fully accredited, graduates will gain entry to one or more Professional Associations.
EHTPA Professional Association members will accept graduates from EHTPA accredited programmes of the relevant tradition. Note however, that some Professional Associations may have additional entry criteria which help to confirm a recent graduate's fitness to practice. Graduates may, for example, be required to have an interview, provide a declaration about their health or provide details of any previous criminal convictions.
The EHTPA strongly recommends new graduates contact the Professional Association(s) they are interested in joining BEFORE graduation to ensure all relevant entry criteria can be met.
The EHTPA Accreditation Process provides information to Institutions wishing to seek EHTPA accredited status. With the uniformity a school can be in Cyprus or any jurisdiction and seeks for accreditation from any jurisdiction instead of its home country and is valid. Once the school or college is able to present accreditation certificate from any of these recognized bodies, the school is recognized.
You will realize that the Canadian college of Naturopathic Medical College is based in Canada but is accredited by the Council on Naturopathic Medical Education based in the US. These schools are not accredited by their main national accrediting agencies such as the National Accreditation Board because these are specialized professional programs with their own professional bodies.
EHTPA Accredited Schools:
Lincoln College with validation by Lincoln University
BSc(Hons) Western Herbal Medicine
Middlesex University
Post Graduate Diploma Professional Practice Herbal Medicine
Post Graduate Diploma Professional Practice Chinese Herbal Medicine
Post Graduate Diploma Professional Practice Ayurvedic Herbal Medicine
Bsc (Hons) Herbal Medicine
Bsc (Hons) Chinese Herbal Medicine
Northern College of Acupuncture with validation by Middlesex University
Post Graduate Diploma Chinese Herbal Medicine
Westminster University
MSc Chinese Herbal Medicine
BSc(Hons) Western Herbal Medicine
University of East London
BSc (Hons) Western Herbal Medicine
The European Herbal and Traditional Medicine Practitioners Association accredit courses on behalf of all EHTPA Professional Associations. This enables graduates to apply for membership of an EHTPA professional association register having successfully completed an EHTPA accredited course. The EHTPA system of accreditation was endorsed by, and included in, the initial Steering Group Report to Government which recommended that a statutory register for herbal medicine practitioners be established.
It is anticipated that responsibility for approval of all courses leading to qualified practitioner status and registration of suitably qualified practitioners will transfer to the Health Care Professions Council Register in due course and following government legislation the EHTPA will be working with the HCPC to this end.
Accreditation in India.
India has a separate Ministry in charge of government recognized alternative medicine. India is a nation of pluralist medicine. Indian programs are on the same scale with conventional Medical Schools. India has programs such as B.H.M.S. Bachelor of Homoeopathic Medicine & Surgery, Bachelor of Ayurvedic Medicine and Surgery, Bachelor of Naturopathy and Yogic Sciences (BNYS), Bachelor of Unani Medicine and Surgery are course recognized in alternative medicine. The degree is provided by UGC (University Grant Commission) and is valid for registration for medical practice in India. The practice is regulated by the Ministry of Ayush. The Ministry of AYUSH was formed on 9th November 2014 to ensure the optimal development and propagation of AYUSH systems of health care. Earlier it was known as the Department of Indian System of Medicine and Homeopathy (ISM&H) which was created in March 1995 and renamed as Department of Ayurveda, Yoga and Naturopathy, Unani, Siddha and Homoeopathy (AYUSH) in November 2003, with focused attention for development of Education and Research in Ayurveda, Yoga and Naturopathy, Unani, Siddha and Homoeopathy. These are the only programs recognized by the government. Any other alternative practice is not recognized by the Ministry of Ayush. Interestingly, there are other alternative medicine practices being professed in India. Indian Board of Alternative Medicine started championing other streams of modalities that were not recognized, providing education and issuing practitioners certificate for almost 30yrs. Today, they have become the major crusaders in the field of alternative medicine in Kolkata. They have won all legal battles against them until recently other alternative medicine system have become legal and they have been disposedof. IBAM is a legally constituted and all other law with IBAM is subject to the laws of Kolkata on alternative medicine.
Da Vinci College Program
Mr. Chairman:Most colleges and schools offering CAM courses will do so in ONLY ONE field or modality; i.e. you will get a course in homeopathy or one in herbal medicine, or in naturopathy or acupuncture or flower remedies and so on. When qualifying from these schools you will be an expert in only one modality of healing, but you will not have a broad base that encompasses many of these modalities combined. This is the main advantage of the Da Vinci College of Holistic Medicine – it provides the practitioner or student with many different tools and protocols to use in clinical practice that go far beyond any one modality.
Who is a Holistic Medical Practitioner?
A holistic medical doctor combines modern, Western scientific treatment with alternative medicine or complementary treatments, such as chiropractic, acupuncture or massage. Both a homeopathic physician and a holistic medical doctor will look at the whole picture but there is difference.
What's the difference between holistic and homeopathic medicine?
How they differ is that the homeopathic doctor would prepare a remedy in liquid or tablet form, while the holistic doctor would provide a patient with the option of a pharmaceutical drug in addition to alternative treatments, which could include a homeopathic remedy.
Homeopathic treatment — often bashed by modern scientific institutions and doctors — in general falls under the holistic umbrella. Homeopathic medicine examines the whole person. It integrates a person's constitution, diet, emotional and mental state and stressors, among other factors — hence the term holistic.
Homeopathy follows this theory:
A microscopic amount of what's bad for you is good for you.
"Like cures like."
The body can trigger a healing response when given the least amount of medicine. Homeopathy avoids narrowly examining specific symptoms and responding to those symptoms with a one-size-fits-all approach to healing. Another difference: Holistic medical doctors often encourage diagnostic testing (adrenal function and hormone levels, for example) in an attempt to find the underlying cause that led to the imbalance; homeopathic physicians treat the whole person, but generally do not suggest the use of modern diagnostic tests and this is where I have a problem with homeopathic medicine practitioners. You need evidence –based diagnostic tools to work with.
Despite the differences in how holistic doctors and homeopathic physicians treat the patient, if it's your first time visiting either, expect your visit to last longer than an hour.
Let's look at a specific issue
With that in mind, here's an example to further illustrate the differences.
Let's say someone suffers from insomnia. A homeopathic treatment of coffeacruda, a diluted solution derived from coffee, may be prepared by a homeopathic physician, who would also consult with the patient about addressing underlying stressors leading to lack of sleep. A holistic medical doctor might prescribe a pharmaceutical (Insomulex, for example) but also would educate the patient about inducing relaxation through acupuncture, yoga or meditation techniques and also give the patient an option for pharmaceutic drugs or see conventional Doctor after treatment for more integrative approach in management.
But is homeopathy always holistic?
No. If you have a cold, it's easy to buy a homeopathic supplement from a health food store or supplement shop, and that might help you, but taking these pellets or solutions without examining why you got sick in the first place lacks a holistic perspective. The same could be said about over-the-counter drugs.
Most homeopathic practitioners are practicing holistic medicine; consumers who buy their own homeopathic remedies aren't necessarily doing so.
Work Opportunities
Most students completing the Bachelor of Science in Holistic Medicine can set up for themselves a health centre to support patients that seek the help of a natural medicine practitioner. The qualified practitioner will be able to use a variety of diagnostic and therapeutic modalities that they have covered on their training.
Some students after qualifying become "Personal Trainers" and view individual clients and guide them to optimizing their health and well-being. Others may write books on natural medicine, or conduct research or work alongside medical practitioners in an integrated medicine setting.
Membership of Associations
Once the student has completed the Doctor of Science in Holistic Medicine, he can apply to the Complementary Medicine Association, UK to become a full, active member with all the rights that this entails – see www.the-cma.org.uk .There is also indemnity insurance available if required.
Alternatively, or as well, they may apply to the American Association of Drugless Practitioners. The Da Vinci College of Holistic Medicine's degree courses have been reviewed and accepted for accreditation by the AADP.
In addition, you may also apply to the Pastoral Medical Association (www.pmai.us) that has accredited the courses of the Da Vinci College.
HEAD WITCH-HUNTER IN ALTERNATIVE MEDICINE
Mr. Chairman:World Health Organization (WHO) has written a document about Traditional Medicine being practiced around the globe for centuries and encourages the integration of these gentle healing methods into more mainstream medicine.
It appears that the medical community has another agenda - to completely eradicate natural medicine as it is financially affecting many medical doctors, or so they think.The pie is big enough for all!If we live in democracy, we also need to respect the patient's free-will to visit any health professional of their choice, whether it be a natural medicine practitioner, or a medical doctor. It is highly unethical to use scare-tactics on patients.It seems to be OK for medical practitioners to "dabble" in natural medicine without any training because they are medics.However, highly qualified natural medicine practitioners with many years of university education, who may be scientific researchers, authors, clinicians and university professors like me, are all charlatans, along with the universities that awarded these degrees and diplomas says the medical community. Sometimes, I laugh at the medical politics in the field.
Definition of Charlatanism
Mr. Chairman:Perhaps,I throw it to them today to first begin with the definition of Charlatanism - the main foundation of charlatans is that they "con" or "cheat" their patients to satisfy their own interests. Indeed, there are charlatans on both sides of the fence, both the medical community and natural medicine practitioners - this is based on the practitioner's personality, not their qualifications.
With the organized medical industry of more medical practitioners, charlatanism has reached its peak. Most doctors that belong to the "clique" receive back-handers from medical laboratories for sending patients to them for blood analyses, from pharmaceutical companies for prescribing drugs, from medical centers for referring patients for scans, as well as from colleagues for referring a patient.
The patient gets trapped in this clique of medical professionals who certainly cannot be objective when there are so many monetary rewards for simply signing a piece of paper. So, let's go back to the definition of "charlatanism" - who is the charlatan now?
The conventionaldoctor who tries to bleed the patients finances for their self-interests, or the natural medicine practitioner who genuinely cares for his patients and wants them to do well, offering them only what they need for diagnosis and treatment. Also, there are some levels of charlatanism in natural medicine practitioners i.e. selling products with no or little active ingredients to their patients and advertising for conditions they cannot manage! Some cannot even pronounce common medical terms: Posta cancer instead of prostate cancer. Prostrate instead of prostate and a lot more. So if you cannot even pronounce these names how on earth can you treat these conditions?
"CHARLATANS" DO NOT KILL PATIENTS!
One thing that can certainly be said about natural medicine is that it certainly does not kill the patient, unlike many of the lethal side-effects of drugs used by modern medicine, not to mention the negative consequences of surgery and radiation. You see, nobody holds monopoly on treatment; likewise, nobody holds monopoly on what triggers diseases. There is also no law, which says, the patient is entitled to only one particular medicine. No medical or natural medicine practitioner is the captain of the ship; only the patient is the captain of the ship, so it is the patient who has right to choose the treatment.
It is incredible when we look at the statistics regarding the diseases and symptoms that are actually caused by medical interventions, mostly drugs. In just the last five years there have been ten times more patients affected by medical interventions than the number of Americans killed in the Vietnam War! This is a statistic that comes straight from the Journal of the American Medical Association after a study of drug side-effects.Interestingly, we have heard lots of medical negligence's caused in the Ghanaian media lately, from wrong injections, deprivation of oxygen and lots more resulting in death. We have not heard any of this news from the holistic practitioners in Ghana.
DEATH BY MEDICINE - THE STATISTICS!
Mr. Chairman: Something is wrong when regulatory agencies pretend that vitamins are dangerous, yet ignore published statistics showing that government-sanctioned medicine is the real hazard. Until now, no one has ever analyzed and combined ALL of the published literature dealing with injuries and deaths caused by government-protected medicine. That has now changed. A group of researchers carefully reviewed the statistical evidence and their findings are absolutely shocking. These researchers have authored a paper titled Death by Medicine that presents compelling evidence that today's system frequently causes more harm than good. This fully referenced report shows the number of people in-hospital having adverse reactions to prescribed drugs to be 2.2 million per year. The number of unnecessary antibiotics prescribed annually for viral infections is 20 million per year. The number of unnecessary medical and surgical procedures performed annually is 7.5 million per year. The number of people exposed to unnecessary hospitalization annually is 8.9 million per year. The most stunning statistic, however, is that the total number of deaths caused by conventional medicine is shocking 783,936 per year.
It is now evident that the American medical system is the leading cause of death and injury in the US. (By contrast, the number of deaths attributable to heart disease in 2001 was 699,697, while the number of deaths attributable to cancer was 553,251). Each year approximately 2.2 million US hospital patients experience adverse drug reactions (ADRs) to prescribed medications.
In 1995, Dr. Richard Besser of the federal Centers for Disease Control and Prevention (CDC) estimated the number of unnecessary antibiotics prescribed annually for viral infections to be 20 million. In 2003, Dr. Besser spoke in terms of tens of millions of unnecessary antibiotics prescribed annually. Approximately 7.5 million unnecessary medical and surgical procedures are performed annually in the US, while approximately 8.9 million Americans are hospitalized unnecessarily. The estimated total number of deaths induced accidentally by a physician or surgeon or by medical treatment or diagnostic procedures - in the US annually is 783,936.
The Campaign for Truth who conducted a lot of this research (www.campaignfortruth.com) also estimated that over a 10-year period a total of 7.8 million deaths occurred which is more than all the casualties from all the wars fought by the US throughout its entire history. Their projected figures for unnecessary medical events occurring over a 10-year period also are dramatic. These figures show that an estimated 164 million people - more than half of the total US population - receive unneeded medical treatment over the course of a decade.
Is Medicine Working?
Mr. Chairman:This is what they had to say to the question, 'Is American Medicine Working?' which could of course extrapolate to medicine practiced all over the globe:
"US health care spending reached $1.6 trillion in 2003, representing 14% of the nation's gross national product. Considering this enormous expenditure, we should have the best medicine in the world. We should be preventing and reversing disease, and doing minimal harm.Careful and objective review, however, shows we are doing the opposite. Because of the extraordinarily narrow, technologically driven context in which modern medicine examines the human condition, we are completely missing the larger picture".
Medicine is not taking into consideration the following critically important aspects of a healthy human organism:
Stress and how it adversely affects the immune system and life processes
Insufficient exercise
Excessive caloric intake
Highly processed and denatured foods grown in denatured and chemically damaged soil
Exposure to tens of thousands of environmental toxinsinstead of minimizing these disease-causing factors, rather, we cause more illness through medical technology, diagnostic testing, overuse of medical and surgical procedures, and overuse of pharmaceutical drugs.
The huge disservice of this therapeutic strategy is the result of little effort or money being spent on preventing disease.
They go on to conclude:
"We are fully aware of what stands in the way of change: powerful pharmaceutical and medical technology companies, along with other powerful groups with enormous vested interests in the business of medicine. They fund medical research, support medical schools and hospitals, and advertise in medical journals. With deep pockets, they entice scientists and academics to support their efforts. Such funding can sway the balance of opinion from professional caution to uncritical acceptance of new therapies and drugs. You have only to look at the people who make up the hospital, medical, and government health advisory boards to see conflicts of interest. The public is mostly unaware of these interlocking interests."
For example, a 2003 study found that nearly half of medical school faculties who serve on institutional review boards (IRB) to advise on clinical trial research also serve as consultants to the pharmaceutical industry. The study authors were concerned that such representation could cause potential conflicts of interest.
A news release by Dr. Erik Campbell, the lead author, said, "Our previous research with faculty has shown us that ties to industry can affect scientific behavior, leading to such things as trade secrecy and delays in publishing research. It's possible that similar relationships with companies could affect IRB members' activities and attitudes."
MEDICAL ERRORS - A GLOBAL ISSUE
Mr. Chairman:Recently, a wrong Injection administered at Senchi came into the limelight resulting in death. A five-country survey published in the Journal of Health Affairs found that 18-28% of people who were recently ill had suffered from a medical or drug error in the previous two years. The study surveyed 750 recently ill adults.
The breakdown with regards to some countries showed the percentages of those suffering a medical or drug error. These were as follows: 18% in Britain, 23% in Australia and in New Zealand, 25% in Canada and 28% in the US.
In 1995, a JAMA report noted,
"Over a million patients are injured in US hospitals each year, and approximately 280,000 die annually as a result of these injuries. Therefore, the iatrogenic death rate dwarfs the annual automobile accident mortality rate of 45,000 and accounts for more deaths than all other accidents combined."
At a 1997 press conference, Leape released a nationwide poll on patient iatrogenic conducted by the National Patient Safety Foundation (NPSF), which is sponsored by the American Medical Association (AMA).
The survey found that more than 100 million Americans have been affected directly or indirectly by a medical mistake. Forty-two percent were affected directly and 84% personally knew of someone who had experienced a medical mistake.
MORTALITY RATES DROP WHEN DOCTORS GO ON STRIKE!
Mr. Chairman:It is interesting to see what happened in Israel in the year 2000 when Industrial action by public health doctors helped to reduce the death rates in most of the country.
A large number of doctors across the country went on strike for 127 days while funeral directors complained of less work. To find out whether the industrial action was affecting deaths in the country, the Jerusalem Post interviewed non-profit making Jewish burial societies, which perform funerals for the vast majority of Israelis. HananyaShahor, the veteran director of JerusalemsKehilatYerushalayim burial society said,
"The number of funerals we have performed has fallen drastically." Meir Adler, manager of the Shamgar Funeral Parlour, which buries most other residents of Jerusalem, declared with much more certainty:
"There definitely is a connection between the doctors' sanctions and fewer deaths. We saw the same thing in 1983 when the Israel Medical Association applied sanctions for four and a half months."
Interesting!
MEDICAL BRAINWASHING
Mr. Chairman:When one discusses issues with medical practitioners there is definitely a 'brainwashing' that does not correlate with the scientific literature or even their own personal experiences working with their patients. They literally believe that if everyone in the world only had enough drugs in their bodies, we'd all be super healthy!
If we just had enough vaccines and enough cholesterol drugs for all the senior citizens, and enough antidepressants for all the middle-aged people, we'd all be healthier, they claim.
And the way to get more people healthier is;
To push more drug ads
To mandate more vaccinations
PROFIT - MONEY AND MORE MONEY!
Mr. Chairman:Yes, it is insane but it is also the reality that we are living today.
Modern medicine is run by big pharmaceutical companies whose interest is in making money from patenting expensive drugs - there is no primary interest in curing people of difficult health problems. The problem is that they also brain-wash medical doctors to believing that these "magic drugs" can solve all the health problems of the world. Wrong again! If this was the case, then why are the rates of cancer, diabetes, heart disease, arthritis and many other health problems increasing? Surely, if drugs could solve all these degenerative diseases, then they would have been eradicated by now!
Dr. Guylaine Lanctot, M.D. who wrote The Medical Mafia has this to say: "The medical establishment works closely with the drug multinationals whose main objective is profits, and whose worst nightmare would be an epidemic of good health. Lots of drugs MUST be sold. In order to achieve this, anything goes: lies, fraud, and kickbacks. Doctors are the principal salespeople of the drug companies. They are rewarded with research grants, gifts, and lavish perks. The principal buyers are the public - from infants to the elderly - who MUST be thoroughly medicated and vaccinated...at any cost!
Why do the authorities forbid alternative medicine?
Mr. Chairman: Because they are serving the industry, and the industry cannot make money with herbs, vitamins, and homeopathy. They cannot patent natural remedies. That is why they push synthetics. They control medicine, and that is why they are able to tell medical schools what they can and cannot teach. They have their own sets of laws, and they force people into them. That is a mafia. This sensational expose' also uncovers the truth behind vaccines, AIDS, cancer, the World Health Organization, the Rockefeller Foundation, the World Bank, and more."
But we all know that modern medicine practices "symptom suppression" by using drugs, with few exceptions. If you have arthritis, your arthritis is not cured by a medical doctor, it is simply treated using an anti-inflammatory and a pain killer, but it never goes away. Interestingly, an old woman over 100yrs at Aflao is still on hypertensive medicine with no monitoring and was disheartened to see her case!
When you have diabetes, the doctor does not cure the problem, but simply manages it with drugs which you have to take for the rest of your life - or so that is the message that you get when the doctor prescribes.
MEDICAL DOCTORS IN THE DARK!
Mr. Chairman:One of the things that medical doctors do not really examine is the myriad of contributing factors that are playing a role on the patient's life. They seem to feel that people are not affected from the food they eat, the water they drink, the air they breathe, the large number of chemicals that are placed in the body from cosmetics, preservatives, E-factors, colorings and much more. Not to mention the mercury that is placed in a person's mouth when placing amalgam fillings.
Stress from work, family issues, relationships and shock also do not seem to be part of the health equation. Not to mention the various nutritional deficiencies that most people have these days - how is it possible for the body to produce enzymes, hormones, remove toxins etc. when they are deficient in the raw materials required to make these substances.
All this is "quackery" to most physicians - but this is what natural medicine practitioners practice - they try to identify and remove these factors, while using natural substances to help the body regenerates and rebuild. There is a lot of science to support what they are doing and why and how natural remedies work effectively.
In fact, there are universities all over the world, as well as Associations that not only accept natural medicine but also award degrees (even doctorates) in the fields of nutritional and herbal medicine, homeopathy, environmental sciences and toxicology, psychosomatic medicine, psycho-neuroimmunology - there are hundreds of thousands of scientific publications available on all these topics.
Mr. Chairman: So who is practicing 'quackery' now!
WHY ARE DOCTORS IN THE DARK?
One may ask why do all these medical doctors not read all this material and practice at least some aspects of this science to help their patients heal better. I have written science based articles and published journal papers on natural medicine. Today, hundreds of scientific literatures support hibiscus sabdariffa for hypertension, thousands of literatures supports pawpaw better than chemotherapy but would they prescribe it?
Even if they spent a little time balancing their patients nutritional habits, and getting them to drink water - about 60% of the Ghanaian population suffer from the symptoms of chronic dehydration, then the patient would thank them for it.
Instead, a health practitioner such as myself and others who thinks 'outside the box' gets chastised, criticized, threatened and generally 'blacklisted' and called a charlatan and a quack. Yet we have probably helped more people heal with headaches, migraines, arthritis, high blood pressure, diabetes, cancers and a myriad of other symptoms simply by fixing their dehydration and balancing their diet and teaching them the art of detoxification to help their body heal.
Doctors are not kept in the dark because there are differences over medical theory, i.e. that one side believes in the "germ theory" of disease and the other side believes in the "nutritional theory" of disease. Or perhaps you think that orthodox medicine is interested in treating "symptoms," while alternative medicine is interested in treating "causes."
While there are theoretical differences, the war is not caused by differences in medical theory. The war is all about profits. "We are not dealing with a scientific problem. We are dealing with a political issue."So one of the most brilliant lyrically sound Dancehall Artists of our Time-Stonebwoy song "Our Enemies too Dey Get Enemies" is a song I love! If you hate me; someone too hates you!
Conventional treatment for cancer is failing because cancer is a very smart disease with proteins covering them. You need to decode this protein from them! Medicine itself is an imperfect science and until we move from text book medicines and practice evidence-based medicine we will have lots of challenges in winning the war on cancers. No diagnostic text is 100% accurate. Paulla Hammond inthe newsuperweapon in the fight against cancers:
"We can think of these very aggressive forms of cancer as kind of supervillains in a comic book. They're clever, they're adaptable, and they're very good at staying alive. And, like most supervillains these days, their superpowers come from a genetic mutation. The genes that are modified inside these tumor cells can enable and encode for new and unimagined modes of survival, allowing the cancer cell to live through even our best chemotherapy treatments.
One example is a trick in which a gene allows a cell, even as the drug approaches the cell, to push the drug out, before the drug can have any effect. Imagine -- the cell effectively spits out the drug. This is just one example of the many genetic tricks in the bag of our supervillain, cancer. This is all due to mutant genes.So, we have a supervillain with incredible superpowers. And we need a new and powerful mode of attack! But how do we carry that out? Using integrative approach, we can actually design a superweapon that can travel through the bloodstream. It has to be friendly enough to get through the bloodstream, it's got to be holistic enough to penetrate the tumor tissue, and it's got to be nature enough to be taken up inside the cancer cell. To do this job well, it has to be an integrative approach.But there is one bigger obstacle we have to think about. In fact, it may be the biggest obstacle of all. How do we deploy this superweapon? I mean, every good weapon needs to be targeted; we have to target this superweapon to the supervillain cells that reside in the tumor.
But our bodies have a natural immune-defense system: cells that reside in the bloodstream and pick out things that don't belong, so that it can destroy or eliminate them. And guess what? Conventional treatment is considered a foreign object to the body. We have to sneak conventional treatment past the tumor defense system. We have to get it passed this mechanism of getting rid of the foreign object by disguising it or integrating the treatment regime.Prostate cancer strikes a special chord with me. It is a very aggressive cancer in black men, in part because it's discovered at very late stages, when it's highly advanced and there are a number of genetic mutations. After conventional treatment, this cancer comes back for 75 percent of patients. And it usually comes back in a drug-resistant form. High-grade prostate cancer is one of the biggest supervillains out there. And we're now directing our superweapon toward its defeat. Another barrier is that; some of these cancer groups fighting cancer are even more 'cancerous' than the disease they claimed to fight. A case study was in 2017, I led a team of cancer groups to see the first lady: Rebecca AkufoAddo, immediately we came back they started fighting amongst themselves because the first lady has accepted to front the campaign against cancer.
As a researcher, I usually don't get to work with patients. But I recently met a man who is trying to survive prostate cancer. I was deeply inspired by the optimism and strength that both Dad and daughter displayed and by their story of courage and support. At this event, we spoke about the different technologies directed at cancer. And he was in tears as he explained how learning about these efforts gives him hope for future generations, including her daughter. This really touched me. It's not just about building really elegant science. It's about changing people's lives. It's about understanding the power of integrative medicine on the scale of molecules.
Every person has cancer cells in the body. These cancer cells do not show up in the standard tests until they have multiplied to a few billion. When doctors tell cancer patients that there are no more cancer cells in their bodies after treatment, it just means the tests are unable to detect the cancer cells because they have not reached the visible size. Conventional Medicine is like a man trying to penetrate a virgin for the first time; the woman feels the pain; that is the side effect because the vagina is trying to adjust to the penis for the first time though it is going to bring enjoyment. It comes with challenges; but Holistic medicine is like a man trying to penetrate a tertiary virgin; the vagina is already prepared to accept it because it is a friendly environment and is used to it. This is the simple principle; the body is used to natural things not synthetic! I have written several articles but I realized that, the ordinary men on the street do not get access to them. Even the learned ones are only interested in preventive medicine.
Dr Samuel Epstein, M.D.
The fact of the matter is that this war is a political war. Like all other wars in world history, it is all about money, power and the glory of the world. Most of all it is a war about orthodox medicine maintaining the power they have had since the 1920s. Our government agencies and the corporations that control them have done everything in their power to make sure you do not know the truth about alternative medicine, and especially alternative treatments for cancer and alternative prevention measures for heart disease. And the television stations and other media are not saying anything negative about one of their biggest advertisers - the pharmaceutical industry.
So called "investigative journalists" are never going to investigate the friends of their employer. "Why does a particular story not receive the coverage it deserves in the media? While a variety of reasons may be at cause, foremost among them... seems to be conflict of interest issues involving the financial concerns of major media advertisers."
Mr. Chairman: Peter Phillips, in his book, Censored 1997
Before saying more about this war, it is instructive to go back to the beginning, to see why this war started in the first place.
THE MEDICAL INDUSTRY
The stagnation of progress in treating chronic diseases continues today because the massively profitable procedures of surgery, drugs and radiation make many, many billions of dollars every year for,
The pharmaceutical industry
The chemical industry
The petroleum industry
Medical doctors
Hospitals
Medical equipment makers
T.V. stations (through the advertising of the pharmaceutical companies)
Radio stations
Major magazines
...etc. etc.
"Drug therapy is an incredibly lucrative business for doctors, hospitals, and pharmaceutical companies… The medical establishment wants everyone to follow the same exact protocol. They don't want to see the drug industry go under, and that's the number one obstacle to any progress in oncology (or treating other degenerative diseases)."
Dr Warner, M.D.
In other words, the medical community has gone along with the idea that chemotherapy, radiation and surgery are so profitable, that there will never be any progress in the "war against degenerative diseases." The leaders have intentionally, willingly, knowingly and pro-actively suppressed every possible advance in treating chronic diseases for over 80 years, dating back to the 1920s
WHERE'S THE SCIENTIFIC EVIDENCE?
I hear many doctors talking about how 'their' science is evidence-based, while natural medicine is not. "Where's the evidence that nutrition has any value?" they ask, as if drug companies would suddenly fund randomized, double-blind placebo-controlled studies on vitamins and minerals that can't be patented. Yet, when one examines a lot of the 'scientific' publications of the medical profession, of which about 90% are pharmacological in nature (yes, you guessed correctly, they are financed by Big Pharma). You will find most of these studies being weak methodologically as well as being based on fraudulent science, designed specifically to achieve a statistical "success" using any means necessary: dodging the numbers, removing samples that don't fit the desired curve, burying trials that showed negative results, confusing correlation with causation and a hundred other devious tricks.
The medical journals themselves, in turn, are financially supported by drug company ads, and they continue to publish studies secretly authored by the drug companies themselves (while utterly failing to disclose blatant conflicts of interest).
Natural health is a huge threat to conventional medicine.
If the Ghanaian, American and global public learned the truth about nutrition, herbs, homeopathy, sunlight, acupuncture, superfoods, and other naturopathic modalities, they would drop their drugs in a minute and pursue the safe, natural and non-patented therapies from the world of natural health. And that's precisely what Big Pharma is paranoid about - they simply cannot allow this to happen! So drug companies continue their campaigns of influence, corruption, buying off the mainstream media and controlling the curricula at medical schools. The future of health is in prevention - not in drug therapies or unjustified surgical procedures with all their iatrogenic effects. There is much that people can learn about how to prevent, Cancer, Diabetes, Heart disease, Depression, Kidney stones, Osteoporosis and thousands of other health conditions to which conventional medicine has no cure.
Disease prevention or sustainable wellness is the new paradigm shift that the world has to embrace in order to really optimize health, remove iatrogenic diseases but at the same time dispel the large medical industry fueled by the pharmaceutical giants.
Preventing disease is the fastest way to bankrupt Big Pharma!
Conclusion:
Mr. Chairman: "Ghana once again has a date with destiny and the decision we make will determine whether our lives become better or worse; the decision to a large extent will determine whether our lives improves". Dr. Bawumia 2016 elections public lecture!
The decision we make will determine how fast we are able to catch up and compete with the health system in the global world. Will Ghana begin tackling the very basic health issues that confront our people? All these questions will be dependent on the choice we make.
You have listened, be the judge – if you have a health challenge now; what would you do? What would be your advice to the health Ministry in streamlining the health sector? What would be your advice to the Traditional Medicine Practice Council of the Ministry of Health in regulating the Profession?What would be your advice to the Acting Director of the Traditional and Alternative Medicine Directorate in helping promote the profession?
Fellow Ghanaians, It is time for change and we have embraced one change; so the change we embraced in 2016 should reflect in all sectors including health!
Let us save mother Ghana and move it forward together!!! From the most famous texts of Ayurvedic medicine, "The poor, those suffering from disease and those afflicted by sorrow should be helped. Even insects and ants should be treated with compassion, just as one's own self". This is the guiding spirit of Nyarkotey College of holistic medicine. Let this be the guiding spirit for all of us. I end my lecture with this personal philosophy in life I embraced from my Brother-Daniel Dei Mensah to this country "The future you picture is the future you will feature, the 'YOU' you see is the 'YOU' you will become. Therefore picture a great future to feature and desire a great 'YOU' to become and the almighty God will see to it that you have featured in the future you have pictured and have become the YOU, you have desired.
Finally, I leave you with this song; originally composed by Osibisa with the original titled " Woyaya" literally means we are goingas holistic medicine has come to stay and Nyarkotey College of Holistic Medicine is here to educate and conduct evidence based research into natural medicines–First Natural Medicine University is finally here in Ghana"we are going, Heavens knows where we are going. We know we will. "We will get there. Heavens knows how we will get there. We know we will. It will be hard we know. And the road will be muddy and rough. But we will get there. We will know we're there."
Thank you for your attention.
GOD BLESS YOU and GOD BLESS OUR HOMELAND GHANA