Let's Celebrate Our Potential And Redefine Success For Africa—Awura Abena Agyeman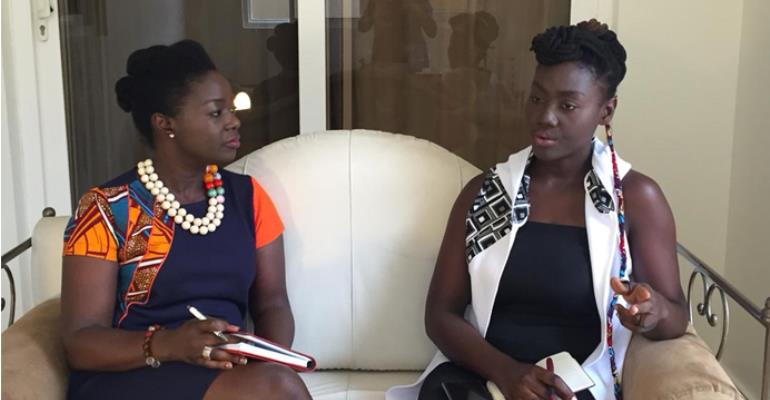 Awura Abena Agyeman, an entrepreneur in Ghana's growing fashion industry, has described the country and continent as a place of great business potential with a lot of positives worth celebrating.
"In about 20 years Africa is going to have one of the largest workforce, this is one of the things that are worth celebrating, it is not China, it is not India, it is here in Africa. We are going to be able to change the narrative because we will have the largest workforce. Fashion also is a three trillion-dollar industry and in Sub-Saharan Africa alone the market is worth about 30 billion dollars. The opportunities for business are huge and it's not just in fashion", said Awura AbenaAgyeman, co-founder of Wear Ghana.
Despite all these opportunities, the fashion entrepreneur however felt that Ghanaian's are not focusing on these potentials enough. Rather they are still hooked onto the idea of extending businesses and securing partnerships only outside Africa without establishing firmly within the continent.
"Usually people ask, 'oh are you exporting' and if they learn that you are exporting within Africa then they are not impressed at all. We prefer to associate ourselves with foreigners and foreign ideas to be seen in a certain way."
The young entrepreneur shared these thoughts during a discussion with business leader, Lucy Quist. The two discussed how startups can scale up their businesses during a Facebook Live series - Conversations in Boldness - which gives young people a platform to share their thoughts and experiences in innovation and business.
To create prosperity for Africa through its potential, AwuraAbena suggested that Africans must charter a new path for themselves, one that is self-determined and not based on foreign expectations and definitions.