Don't attribute all crimes to NDC rule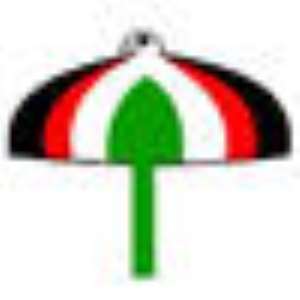 Hohoe (VR), Aug 19, GNA - Mr. Modestus Ahiable, Volta Regional Chairman of the National Democratic Congress (NDC) on Thursday reiterated that the "criminalisation" of former President Jerry John Rawlings and his government by the Kufuor administration was a great wrong and disservice to mother Ghana.
He said it was obvious that this disposition and others gave the summation to the strained relationship between the former and the current President.
Mr. Ahiable, who was addressing a forum to elect new Constituency Executives of the Hohoe North NDC said, ideally former President Rawlings could have been leading or be part of Ghana's delegation to front for support for the nation's socio-economic development, among others.
"This would have added greater credence to the country's perception in championing democracy in the eyes of the International Community", he said.
Mr. Ahiable said President Kufuor's message of peace, unity and tolerance was subterfuge and explained that the reality had bestowed him that in three years time, he would no longer be the President, hence his gestures.
"How can unity and peace succeed in the face of wrongful accusations and criminality," he said, stressing that, unity should be paramount for all times and not only at certain instances. The Chairman said it was incorrect for President Kufuor to allege that Korle Bu was grave yard when he assumed office and echoed that the Heart and Plastic Surgery Departments and others at the Hospital were there before 2001.
Mr. Ahiable said works on the 37 Military and most of the Regional Hospitals were started by the NDC and expressed regret that, the President was " painting a picture as if nothing had happened under almost 20 years of (Rawlings') reign and left nothing for hope."
He described the Kufuor administration as a sinking boat, which could not be salvaged by any rescue exercise.
Mr Prince Hayibor, Member of Parliament for Hohoe North Constituency urged party supporters to remain dedicated to the ideals and ideology of the NDC and not be swayed by the machination of any political party.
Meanwhile in an election supervised by the District Electoral Officer, Mr Victor Edifor, a Tutor of the Saint Francis Training College, Mr Elliot Akofotse obtained 124 votes to beat Mr Francis Bansah, the former Chairman - 60 to 55 to emerge as the new Chairman.
The Vice Chairmanship went to Mr. Obed Aboagye, who toppled Mr. Paul Awumey by 124 to 106 votes. Mr M.K. Zilevu became the Constituency Organiser when he beat Mr. Baba Salisu by 118 - 116 votes.
Mr Eric Asamany, Mr Felix Kofi Attu and Miss Victoria Kpegah were elected as Secretary, Propaganda Secretary and Women Organiser respectively.