Help Mobilise People For Development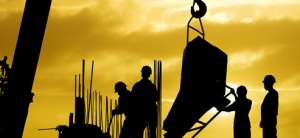 Assembly Members have been urged to mobilise their constituents in their bid to address the developmental needs of the local communities.
This, Mr. Edem Senanu, a local governance expert observed that they could do effectively and efficiently if they interacted regularly with citizens.
Mr Senanu was speaking at a sensitisation workshop on the National Popular Participation Policy Framework for selected members in Sunyani organised by the National Association of Local Authorities of Ghana (NALAG) and attended by elected Assembly members, government appointees, District Chief Executives and Presiding Members in the Brong-Ahafo Region.
The National Popular Participation Policy is a process of providing opportunities for individuals and groups at the national and sub-national levels to be actively involved in shaping decisions that directly affected their well-being.
Mr.Senanu, who is the lead Consultant of the Policy, noted that citizens were losing confidence in Assembly members because of lack of information flow and observed that if citizens understood the governance systems, they would be in a better position to actively engage in decision-making at all levels.
Mr Senanu explained that citizens' participation in decision-making process was a right and an obligation that was extremely critical to guarantee thriving democracy and facilitate accelerated national development.
He said it was always necessary for District Assemblies to approach citizens in identifying and addressing their basic infrastructural deficit and needs.
Mr Senanu emphasised that the District Assemblies could easily improve on their internally generated funds if they took the responsibility to unearth and harness the economic potentials of the local people.
This, he added would create a source of economic livelihood for the local people to enable the Assemblies to generate the required resources needed for development and appealed to them to work hand in hand with constituents and educate them on governance systems to inspire them to participate in decision-making process.
GNA
By Dennis Peprah, GNA