Docket Of Dead GSTS Student Handed Over To AG's Office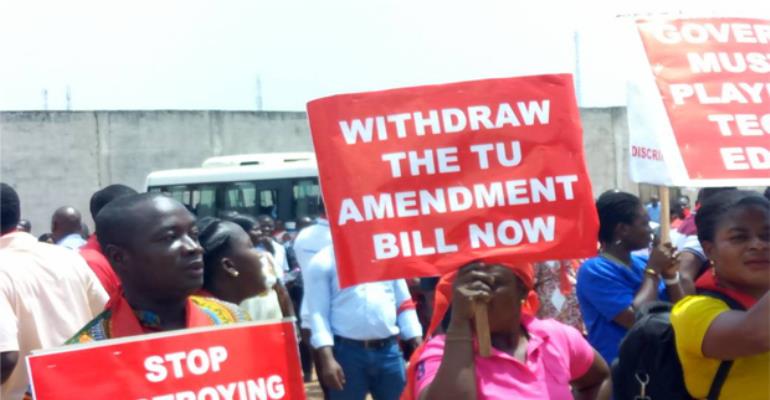 The case involving the final-year student of Ghana Secondary Technical School (GSTS), Lawrence Joe Baidoo, who was allegedly killed by a police officer at Nyankrom in the Shama District of the Western Region, was adjourned yesterday to March 12, 2018.
Yesterday's adjournment was the fourth the court, presided over by Thomas Wofade, had effected.
That was after the prosecutor, Inspector Paa Arhinsan, had told the court that the docket had been sent to the Attorney General's (AG's) office for advice.
The judge therefore remanded the accused into police custody and adjourned the case.
It would be recalled that at the last court sitting on January 30, 2018, the prosecutor told the court, that investigations into the case had reached an advanced stage.
He indicated that the investigators would have to finally gather evidence with respect to the matter, including the pathology report.
The defence counsel also told the court that remand should not be used to punish his client.
There was heavy security presence at the magistrate court yesterday to ostensibly shield the accused from the rage of the teeming family members and friends, as well as old students of GSTS, who had gathered to witness proceedings.
The police officer, Adjei Shaibu, has been hauled before the court for allegedly shooting and killing the final-year student prior to Christmas last year.
Mr Adjei Shaibu, stationed at the Inchaban Police Station, was believed to have shot Lawrence Joe Baidoo at about 8:30 pm on Friday, December 22, 2017.
According to reports, the student and his four friends were on their way to a street jam at Shama Junction when the incident happened.
The accused person, who was riding a motorbike, allegedly mistook them for thieves and purportedly opened fire on them.
"The young guys were on their way to a street jam being organized by some youth from the area around 8pm on Friday, December 22. The cop, upon seeing the boys, shouted 'thieves' and shot at them," a resident alleged.
The lifeless body of Lawrence was conveyed to the Effia-Nkwanta Hospital in Sekondi, while two other friends, who sustained injuries, were transported to a hospital at Inchaban for treatment.
Already, the counsel for the accused, Edmund Acquaah Hene, had indicated that the prosecution must have enough evidence to prove its case.
He pointed out, "The Ghana Police has what it takes to investigate the case with speed."
He appealed to the people to allow the procedure to be followed and stop pressurizing the court to jail the accused.
He debunked an assertion that since the accused person is a policeman, he could interfere with the gathering of evidence.
From Emmanuel Opoku, Takoradi