Help disseminate information-Dan Botwe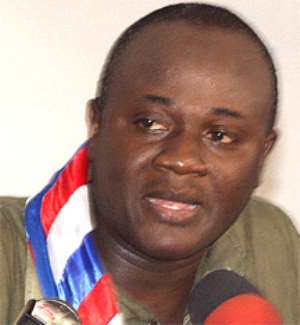 Apam, Aug. 6, GNA - The Minister of Information, Mr Dan Botwe, has stated that the Ministry would no longer entertain the situation where only people above a certain level gave information about government institutions and departments.
"Seeking clarification from above should be a thing of the past," the Minister stated, adding that, "this bureaucratic method is depriving people to know what they should know".He said the Ministry would create opportunities for every worker paid from the government chest to explain his or her actions or inactions to the people without the usual jargon of "seeking clarification from above".
The Minister made the statement at a meeting with Assembly Members, Heads of Departments and some chiefs in the Gomoa District at Apam as part of his official visit to some districts in the Central Region. Mr Botwe stated that the dissemination of government policies should go beyond radio discussions and charged workers to get involved in programmes to move the nation forward.
He urged the people not to see information and directives from the Ministry as government propaganda. The Minister noted that since well-informed citizens discharged their responsibilities without being forced, "I see no reason why we should let partisan politics to be an impediment to our development".
Mr Botwe expressed regrets that Ghana was the only country where partisan politics was done for a four-year period instead of putting it aside after elections. Instead of rallying behind the government for at least three years before going back to partisan politics, some people continue to pull down the government, he said.
The Ministry was making efforts to acquire more mobile cinema vans to help in the dissemination of government policies and programmes, the Minister added.
Mr Botwe advised government functionaries to tell the people the truth at all times however bitter. He charged Information Officers to rely the reaction of the people to the government. "Let the government know the realities on the ground," he urged them.
Mr Botwe appealed to Assembly Members and Chiefs to have a clear knowledge about government policies to enable them to challenge people who would go to them to distort facts. "We cannot limit the lives of Ghanaians to only voting, they must be involved in matters, which affected their welfare, the Minister said.