February 11, 2018
|
News Tributes & Condolences
If Only Ebony (Priscilla Opoku-Kwarteng) Can Hear Us Now!!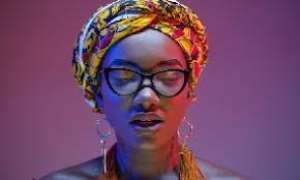 Thinking about Ebony's fame and her established uniqueness, I asked myself a question about life and our purpose on earth! She accepted everything she projected out there.This emanated her confidence and highly-focused personality.
Well,it surprises me to observe after her demise that she had a lot of secret admirers. My submission is that people should learn the skill of criticizing positively. There is the need to bring out the positive aspects of an individual before the negatives.
The environment should be conducive and a one-on-one encounter is needed. Such an approach may help an individual to accept the criticism. We should also learn to sing praises when people are alive. A word to the wise is enough! Who the cap fit, let them wear it!
Rest in peace Ohemaa!! Damirifua Due !!!! May the good Lord keep you safe!!