Mampong Municipal Health Directorate Holds Annual Performance Review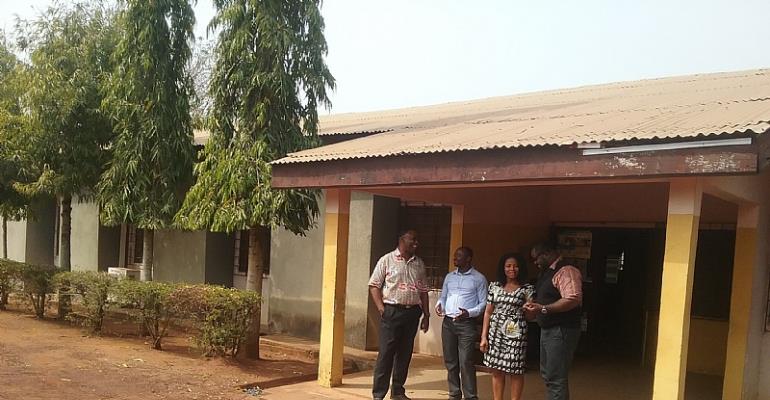 Out Attendance (OPD) at the Mampong Municipality improved marginally from 135,200 to136,700 changing the Doctor population ratio from125,830 in 2016 to 116,000 in 2017 whilst Nurse to population ratio worsened from 1,503 in 2016 to 1,538 in 2017.
Mr Jacob Amoah, the Municipal Health Director who disclosed this during the Municipal Health Directorate 2017 Annual Performance Review on last Tuesday attributed this to additional two Medical doctors and two Specialists posted to the Municipality bringing the number of doctors to 8
During the period under review, 133 out of 580 people tested were HIV positive, 96 of whom were females and 37 males.
The Health director advised pregnant women with HIV to frequent the Municipal Hospital for treatment as there are enough drugs for them.
The report revealed that Teenage pregnancy increased from 423 in 2016 to 451 in 2017 whilst abortion increased from 91 to 254 respectively during the same time.
-Mr Amoah appealed to all stakeholders especially parents, teachers, religious leaders, traditional rulers, Assembly Members and female students to come together and hold periodic durbars to discuss the causes and solution to the problem.
On Family planning, the Municipality recorded 11,887 representing 48.9% in 2017 as against 5,986 representing 22.1% in 201.
It was revealed that Immunisation coverage was reduced from 93% in 2016 to 87% in 2017 due to the reduction of the number of Community Health Nurses and lack of motorbikes to be used for outreach programmes.
It was reported that the Municipal Health facilities indebtedness to the Ashanti Regional Medical Store amounted to GHC 72,280.98 whilst the National Health Insurance Authority outstanding debt to these facilities totalled GHC 380,562.03 for the past eight months describing the situation as seriously affecting health delivery in the Municipality.
The Directorate praised the Municipal Assembly for the various assistance to improve health delivery in the Municipality and urged them to complete CHIP compounds which are at various stages of completion and ensure supply of Cold Chain logistics to completed ones.