Going for Telenor is justified - Botwe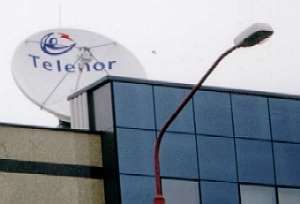 Accra, June 26, GNA - Mr. Dan Botwe, Minister of Information on Tuesday said the strides the new Ghana Telecom (GT) management made justified government's decision to go into a management contract with Telenor, a Norwegian Telecom company. He said, since Telenor took over the operations of GT, "they have been able to transform, modernize and improve upon their operations by making sure that faults are addressed within a shortest possible time."
The Minister, who was speaking during a tour of National Operation Centre (NOC) of GT and the Company's Call Centre at Ghana House to acquaint himself with the operations of the company said the partnership with Telenor has helped in the efficiency of customer service and with majority of Ghanaians getting access to communication.
He said this has also improved the business environment since one could communicate easily with business partners.
Mr. Botwe expressed the Government's commitment to addressing the numerous problems facing the operators of the Telecom industry in the country.
Mr Oystin Byorge, Chief Executive Officer of Ghana Telecom called on Government to review the imbalance in tariffs by making sure that the interconnect tariffs go down and fixed tariffs within the network was lowered.
He said because it was very expensive in operating the fixed lines it would be proper if the National Communication Authority to take a second look to review the tariffs for fixed lines.
Mr Byorge said over the years GT had to use profits from other operations like its mobile network and its broadband services to run the fixed lines.
He said congestion was reduced in their networks by 50 per cent, thereby making it easier for customers to make calls easily. He said since the new management took over they have been able to restructure the company to meet future challenges by making sure that it reduced losses which was estimated at between 12 to 15 per cent while it was able to raise 120 million dollars to help in the expansion projects of the company.
He said the company was willing and would be able to participate within the formulation of a liberalized market. The National Operation Centre is a 24-hour and surveillance one where GT monitored networks by identifying and clearing faults while it also served as a directory and complaints units for GT customers.