Why Past Suspended Executives Should Be Able To Contest Again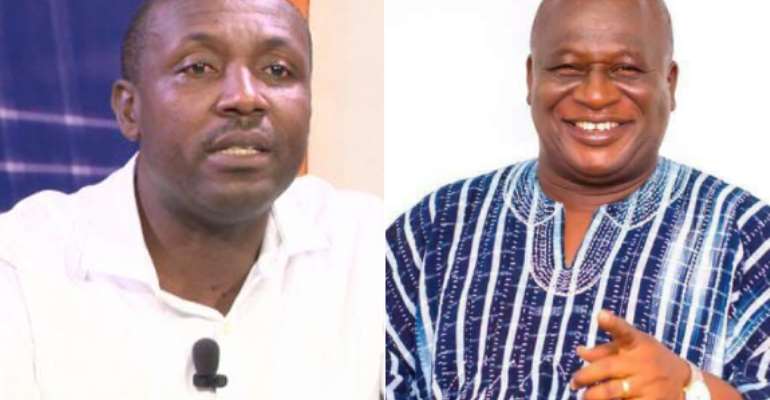 In 2015, the most memorable acts carried out by the New Patriotic Party (NPP) was the string of suspensions of its executives. Though the ouster of its National Chairman, 2nd Vice Chairman and General Secretary grabbed most of the attention, these decisions were widespread.
Many duly elected regional, constituency and polling station executives also found themselves booted out and powerless to challenge the decisions . Other executives were forced to toe the line of the party's national leadership or risk their names appearing among the list of suspended executives. A list which was at this time growing week in week out.
The lasting effects of the suspensions have at present times create a conundrum within the NPP as it prepares towards upcoming intraparty elections. The silence of the party's national leadership on the matter has resulted in confusions within the structures of the party.
From constituency to constituency and polling station to polling station, different rules about the eligibility of previously suspended executives, whose terms of office have since expired, apply. Cliques and individuals, without recourse to the party's constitution, are emboldened to prevent fellow party members from contesting at some places.
Many party members continue to conflate suspension as a party executive with suspension from the party, though, it was clear from the decisions that were handed down in 2015, that these were suspensions of their positions as executives; not their party memberships.
Now, executives who were affected by the 2015 suspensions are beginning to speak out and demanding an official decision on their status as members of the party who are qualified to contest party positions again.
In a letter addressed to John Boadu, the Acting General Secretary of the NPP, Alhaji Abudi Seidu Major, the former Wa West Constituency Chairman, who was suspended by his regional disciplinary committee, chaired by Alhaji Short, asked, "can I participate and contest in a new round of internal party elections …since I remain a member of the new patriotic party?"
Of cause, there is one very sensible position on the matter. If Alhaji Abudi Seidu Major's party membership and those of others like him, were never in question, what this means is that they continue to be members, as they served their suspensions, till their terms of office expired and beyond. They should, hence, be able to contest future elections.
The constitution of the party says any member in good standing can stand for office. Once they have completed their suspension they are in good standing. They would have atoned for all of their 'sins' when they served their suspensions. In fact, in the recent proposed constitutional amendment, the party upheld this view in rejecting the indefinite suspension or removal of members.
The question yet remains, even in the presence of these arguments whether the suspended officers, who are still popular with their delegates, will be free to contest in any intraparty elections.
It is my humble opinion that this issue must be cleared before the contests are open.
Kwesi Menu,
Freelance Journalist.