Agona East Failed To Elect Its PM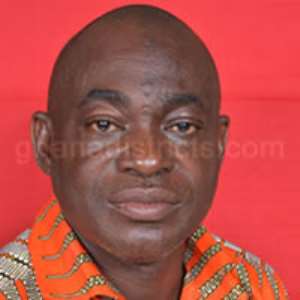 Members of the Agona East District Assembly failed to elect Presiding Member after two rounds of voting.
The contenders were Nana Kwao Ponsi, Adontenhene of Agona Asafo and Mr Richard Ziggah, Senior lecturer of the University of Education (UEW) and Assemblyman for Ninta\Ofoase Electoral Area.
In the first round, Nana Kwao Ponsi polled 16 votes as against Mr Ziggah who also obtained 15votes and this made it impossible for none of the two candidates to secure the required two thirds needed for nomination.
Nana Kwao Ponsi in the second round, obtained 19 votes, whiles Mr Ziggah secured 12 votes of total 31 members of the Assembly with one rejected ballot.
In this regard, Mrs Patience Shebrah the Electoral Commission District Director of Agona East, who supervised the election, postponed the election of new Presiding Member of the Assembly.
Nana Kwao Ponsi said all was not lost and expressed the hope and confidence that the members of the Assembly vote massively for him.
Mr Ziggah also called on the members of the assembly to rally behind him.
Mr Dennis Armah-Frempong, Agona East District Chief Executive(DCE), said the inability to elect a Presiding Member would greatly affect affect the developmental programmes of the assembly.
The DCE appealed to the Assembly Members to put behind their political interest, adding that divided house will not accelerate development in the district.
Mr Armah-Frempong said the assembly would soon fix date for the new election to be conducted after the Christmas.
GNA