More Desks And Beds Coming For FREE SHS--Akufo-Addo Assures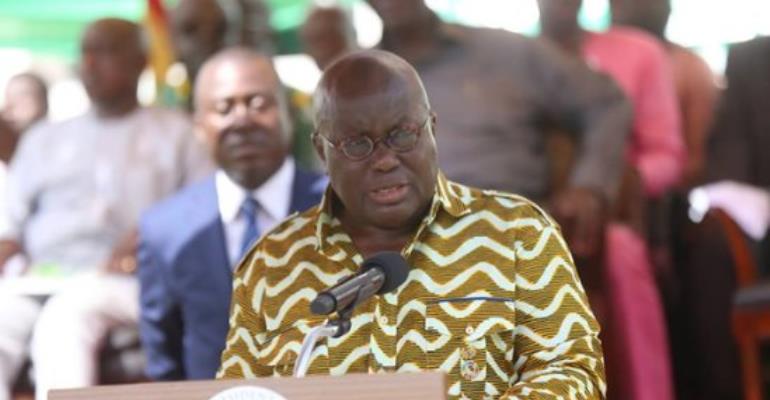 The president, Nana Addo Dankwa Akufo-Addo has disclosed that provisions are being made to supply Senior High Schools in the country with desks and beds.
This he said will bring some relief to the schools who are struggling to accommodate students due to the increase in enrolment as a result of the Free SHS policy.
Speaking at the 68th speech and prize giving day celebration of Prempeh College in the Ashanti region, the president said his government is aware of the challenges schools are facing as a result of the implementation of the free SHS policy.
And "in dealing with them tenders have already gone out and soon contracts will be awarded for the provision of some 69,500 mono desks and some 13,100 bunk beds.
The president also said additional tender notices have been issued for the supply of furniture for dining halls, staff rooms for teachers, computer laboratories and the provision of marker boards for classrooms.
He is confident that the Free SHS policy will ensure that children in Ghana are educated to at least the secondary level.
"Money or the lack of it will no longer mean a denial of education," he said, adding "already, the policy has led to an increase of over 90,000 children who have entered senior high school this academic year who would have otherwise dropped out at this stage."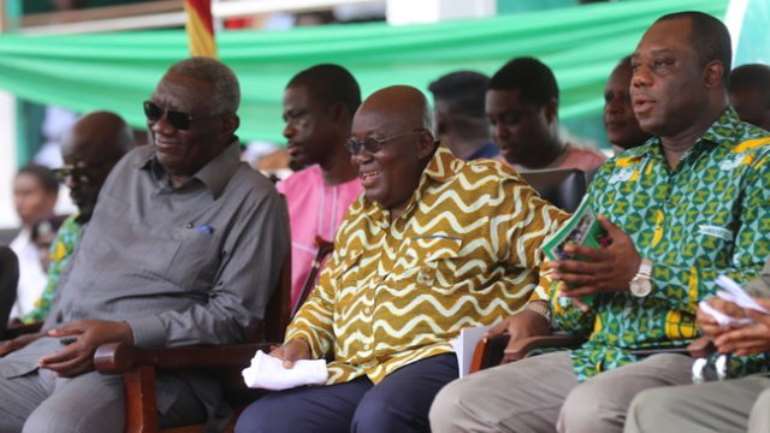 Former president John Agyekum Kufour (L) and Education Minister Dr Mathew Opoku Prempeh (R) all aluminus of Prempeh College
President Akufo-Addo lashed out at his political opponents who cast doubts on the feasibility of the policy and continue to do so even after its implementation.
He said his government is poised to deliver on the policy and ensure that its implementation is not in any way impeded.
"The politically motivated propagandist and naysayers who in the last few years said that free SHS was not possible and could only happen after 20 years are now singing a new tune. They now claim free SHS is not sustainable and will crush in 5 years .
"I continue to be puzzled as to the vehemence with which so called social democrats oppose or attempt to undermine measures designed to address poverty," he added.
The president also disclosed that under the Secondary Education Improvement project, government has secured a $40 million loan from the World Bank for the expansion and upgrading of facilities in 75 senior high schools across the country.
Construction works on the existing Community Day Schools are also ongoing and government will also upgrade 42 senior high schools into modern school status.
President Akufo-Addo is confident that Ghanaians will continue to support his government in the implementation of the Free SHS policy.
"They recognize the importance of investment we are making in the youth and in the future of our country," he said, adding, "the investment will be sustained."