Asanteman Council Imposes Curfew On Kumasi For Asantehemaa's Funeral Dec. 9th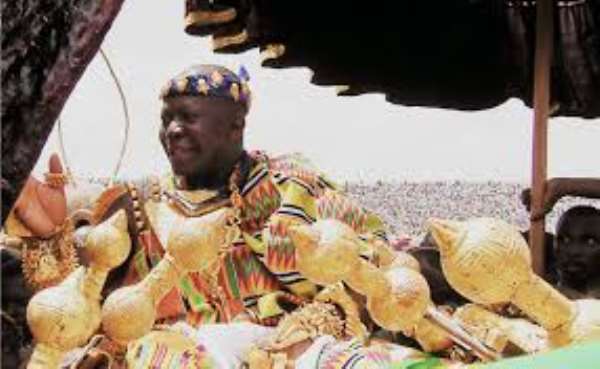 The Asanteman Council will impose a curfew in the Kumasi Metropolis on December 9, 2017 as the Ashanti Kingdom performs the final funeral rites of the late Asantehemaa, Nana Afia Kobi Serwaa Ampem II.
As part of the arrangements, no one is to be seen on the streets of Kumasi; all shops and other business are not expected to operate on that day.
The Otumfuo Akyeamehene, Nana Nsuase Opoku Agyeman III, made the announcement at a press meeting at the Manhyia Palace on Thursday.
The Akyeamehene noted that the funeral rites which will commence from 1st December will end on the 11th of December this year.
"The funeral will last for eleven days, from 1st December to 11th December. There are a whole lot of activities within these days of which some are to be held privately, and that, everyone must take note of our orders," Nana Nsuase Opoku Agyeman III said.
During that period, no family will be allowed to conduct funerals in the Kumasi metropolis.
The Akyeamhene cautioned that anyone who defies their orders" will have himself or herself to blame".
He noted that there will also be a cleanup exercise in the Kumasi city, on the 2nd of December, as the day falls on a National Sanitation Day.
The event is to mark the final funeral rites of the late Asantehemaa. The "Doteyie" was held on 16th January 2017, to 19th January 2017.
Nana Afia Kobi Serwaa Ampem II died in November last year at the age of 111.
She was the Asantehemaa for 39 years. She was enstooled in 1977 as the 13th queen mother of the Asante Kingdom after the late Nana Ama Serwaa Nyarko II who reigned from 1945 to 1977.