On SSNIT Mortgage: I Am Thankful To God That I Have Been Heard At Last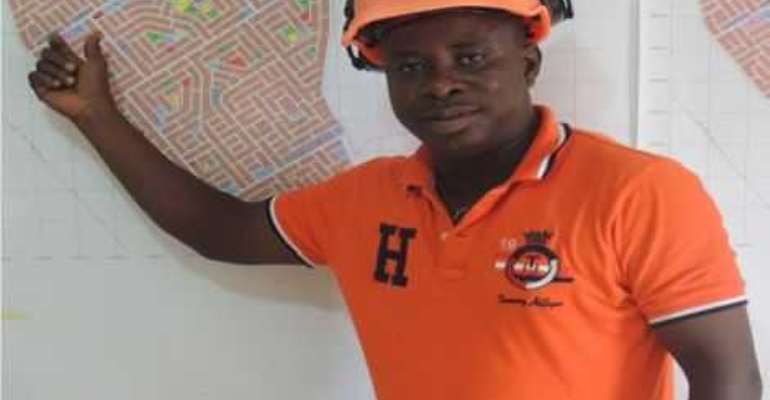 Democracy they say is the government of the people, by the people and for the people.
What I understand is that in a democracy, the people chose who to lead them, they participate in the governance process and are seen as the custodians of the powers that be.
In our part of the world through, democracy begins and ends with citizens' participation in the electoral process. After elections, citizens play the role of complaining and nagging as the powers that be have their way..
This though has not prevented someone like me from making a conscious effort to contribute ideas aimed at building Ghana in spite of the countless instances of being ignored and the many more examples of not being credited the few times my cries are heard.
The Infrastructural Fund was from credible sources within the previous government coined from my long cry for a functional Housing Fund. As much as the idea was good, broadening it from Housing Fund as I proposed to Infrastructural Fund has only put undue pressure on the scheme and therefore ensured that its effect is not felt. This is why in my view, involving the father of an idea a government want to implement is key to getting it right. This is how every decision born out of the recommendation of another person should be treated
A week ago, the Minister of Works and housing assured the good people of Ghana that efforts will be made to ensure that SSNIT guarantees mortgage for contributors.
The government's decision to embark on this laudable idea alone fills my heart with great joy because I have propagated this for a long time without being heard that I decided to move on..
On TV3, Okay FM and a number of media platforms, I have been a lead advocate for this initiative. In fact, SSNIT picked qualms with me and started taking me on for basic default in payment of my workers contribution. These offenses were basic defaults resulting from oversight that I was willing to correct but SSNIT took me to the law courts skipping internal resolution mechanisms.
The 1.7 million housing deficit starring us in the face should scare us as a country and push us to think outside the box and find a lasting solution to manage it
Today though, I see light at the end of the tunnel because many people who'd have gone to pension without a place to lay their heads can now be hopeful.
A couple of weeks ago, I wrote an article point state actors to the need to define what pricing goes into affordable housing because affordability is relative.
Over the years, government so called affordable houses have been far beyond the middle class Ghanaians that they end up in the bosom of those who already have.
Government needs a definition for affordable housing in the context of Ghana, provide the necessary Incentives for developers who will build according to the set price and make it attractive for the private sector to participate.
This is the only way the many government workers who have issues with housing can benefit..
In conclusion, I will recommend the government for heeding to this call and encourage them to involve the right people in the planning because effective governance is only possible with proper participation of the citizenry.
As a citizen of Ghana and one who benefited tremendously from government scholarship, I have a social and moral obligation to contribute ideas and resources for the development of this county/.
This sense of debt for this country makes me unperturbed when my ideas and suggestions are adopted without me being involved in the implementation. My only worry is that like the infrastructure fund which I pushed for years, most of them get poorly implemented and fail to make the desired impact.
This country has been a blessing to me and therefore I have always been available to offer my knowledge in areas I have expertise without taking a dime from the state. I owe this to Ghana.
Government needs an effective collaboration with technocrats regardless of their party leaning or interest in politics.
This is the only way we can create a balance society and raise the standard of living of the people.
Over the past 4 years, I have been championing the Akosombo recycling project with the hope that one day, a government will make practical effort to authenticate my findings and draw a conclusion.
We cannot brush aside ideas and suggestions from patriots if we want to develop.
There are many people with smart ideas that can propel our nation to the next level who are left frustrated because they are far from the corridors of power.
We need such people because they are relevant for our development.
Ghana is blessed with natural and human resource: we are poor because we have not made the most out of these blessings.
It takes collective effort to develop but leadership must make a conscious effort to involve followers
All hands on deck
Kofi Anokye (CEO)
Koans Building Solutions