Man In Trouble Over Attempted Rape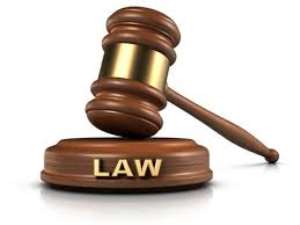 Juaso (Ash), Oct 03, GNA - A 28-year old cobbler has run into trouble with the law over attempted rape of a married woman in the bush.
Mohammed Gyimah was on Tuesday put before the Juaso Circuit Court and he pleaded guilty to the crime.
He was ordered to be held in prison and would get to know of his punishment on Wednesday, October 11.
Police Sergeant Princeton Peasah Darkwah told the court that both Gyimah and the complainant, live in the same community - Nkwanta near Juaso.
The woman had gone to the bush on September 16, at about midday, to cut grass to feed her livestock.
The prosecution said the accused suddenly emerged from nowhere, grabbed and wrestled her to ground, and started to forcibly remove her dress.
She put up fierce resistance as she screamed for help.
Police Sgt. Darkwah said that attracted the attention of a witness in the case - a farmer, then returning from his farm, who run to her rescue, forcing Gyimah to flee.
The farmer accompanied the woman to the house to inform the husband and a report was made to the police.
GNA
By Yussif Ibrahim, GNA