NCA Closure Of Radio Stations Needless—NDC Communicator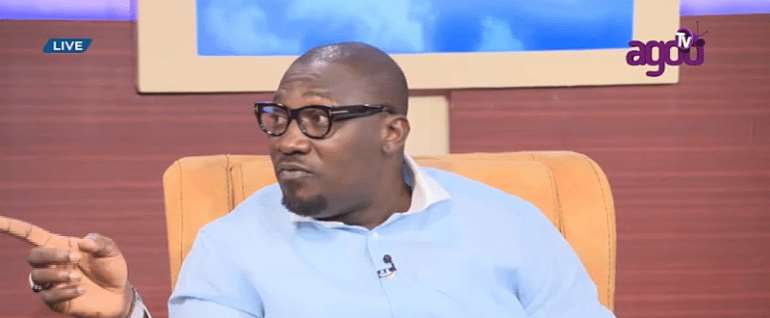 Deputy Communications director of the National Democratic Congress (NDC), Chief Biney has stated categorically that the shutting down of over 34 radio stations by the National Communications authority(NCA) is needless considering the numerous options available to them.
According to him, the move by the authority does not refund the various monies owed by the institutions that has been shut down. He added the authority could have reached a consensus with owing companies to pay the monies over a period of time.
Speaking on Agoo tv's Yensempa show to host Bonohene Baffour Awuah, the staunch NDC member saidm, he could however not phantom why the NCA had to wait for a long time for monies owed them to pile up to outrageous amounts before they taking an action.
He has however accused the NCA of not performing their duties but rather seeking political approvals from governing parties on moves they should make. According to the deputy communications director, the NCA had all the time in the world to notify all affected companies of their growing debt but they decided to remain adamant and watch.
"It is amazing to know that the NCA had to wait till the amounts owed them rich such high figures. They are not performing their duties. They sit idle an wait for government to tell them an action to take. Shutting them down does not refund the monies owed the NCA" -he said
Chief Biney said there has never been an instance where a debtor has been made to pay monies owed an instituion in a day. According to him, even courts allow individuals or institutions pay their debts over a period of time if they are brought before a court.
According to the NDC communicator, this move by the NCA will render many jobless. He explained all this could have been prevented if the NCA had performed their duties well. He added the move was needless considering the available options to the NCA.
The national Communication Authority issued a statement revoking the licenses of 34 radio stations scattered across the country. According to the Authority, they failed to renew their operation licenses among other offences. It also sanctioned 131 radio stations for various offenses in line with section 13 of the Electronics Communications Act (2009), Act 775 . Aside the revocation and sanctioning, the authority also fined others to the tune GHc 1.24 billion.